"Southeast Asia has always been mystical," said Nora Abu-Bakar. "There's always been a [sense of] mystery about the region and I think we are here to unravel Southeast Asia to the world through our books."
As publisher at the Southeast Asia arm of Penguin Random House, the world's largest trade publisher, Abu-Bakar is steeped in the region's modern literary tradition. A love for reading motivated her to choose a career in publishing and she has been part of Penguin Southeast Asia (SEA) since the regional office opened in 2018.
The region is a fertile ground for both writers and readers, with a 2022 report backed by UNESCO Asia and Pacific Bureau for Education calculating literacy rates at about 97%. It is, according Abu-Bakar, a "fast-growing literary market where the community is very active and very keen on literature in general and reading."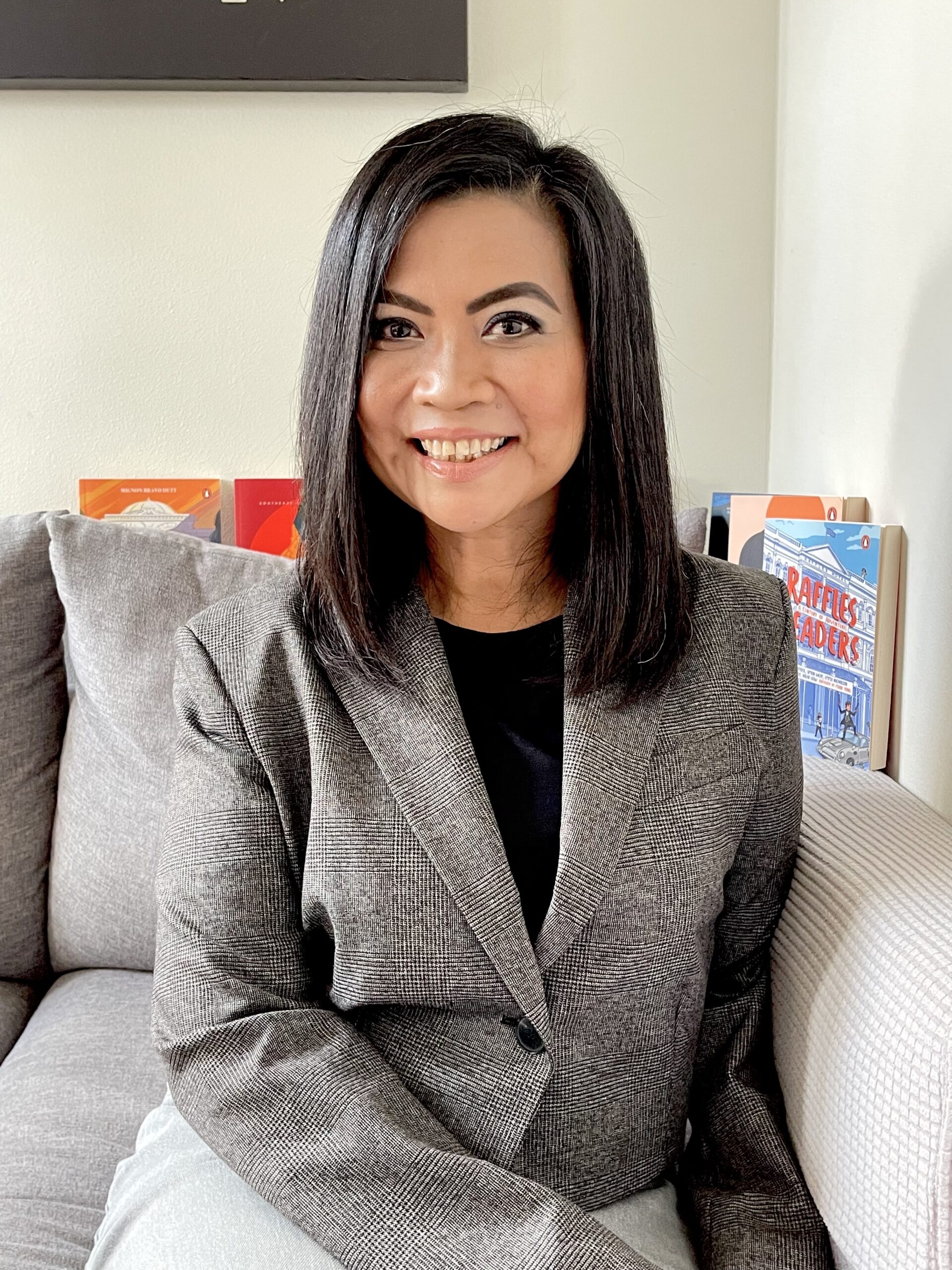 But it is also a region of disparate cultures, communities and histories, where language barriers can hold back access to a wider English-speaking international market. As Penguin SEA starts its fifth year, Abu-Bakar speaks to Southeast Asia Globe about the region's hunger for romance, the nostalgia for translated classics and why now is a critical time to share Southeast Asian voices with the rest of the world.
What are the biggest changes that you've seen in the Southeast Asia publishing landscape recently?
We do see an increased interest in Young adult fiction (YA) and romance and fantasy mainly because of the popularity of Instagram and Booktok, [the TikTok bibliophile community]. These are two very big platforms now. And the demographic of the users on those two platforms lend themselves to the YA kind of titles. Even if we go to the bookstores, many of the bookstores have shelves dedicated to BookTok recommendations.
Our translations as well have received a lot of interest. More people are reading in the English language now. And they're interested to read more books from the regions that were originally not published [in English]. As well as classics from the region.
How does the Southeast Asian publishing landscape and its authors compare with other international publishing landscapes? Is there anything that sets it apart?
The region has, according to ASEAN, 10 countries. So you can imagine we have 10 different histories. And hundreds of cultures and hundreds of languages. And if you break it down further into the smaller groups now, many more subcultures.So that makes the literary landscape really rich.
Are there any Southeast Asian countries that have particularly stood out in terms of recent growth?
Philippines and Indonesia. These countries have a very fast-growing literary market where the community is very active and very keen on literature in general and reading. Social media has also helped different countries, including the Philippines and Indonesia, form many reading communities. When communities connect, when people connect within a community and between communities, I think it's a whole ecosystem where you have the readers and the bookstores. I think you can see a growth there.
Why is it important for publishers to highlight current social issues from the region to a wider international audience?
People from Southeast Asia are spread all over the world now. There are diaspora populations everywhere. Whether it's the Singaporeans or Malaysians, or Filipinos, we are everywhere. So publishing stories or books from Southeast Asia is a way to connect to the diasporic world. I think that's important because it connects you to home. Like every other region, there are myths and misconceptions about Southeast Asia. I always get [the question] "Is Singapore part of China?" So our stories, our nonfiction books, are meant to dispel those myths, those misconceptions, and tell the real stories of Southeast Asia.
At universities in the West, there are more courses now on Southeast Asian literature. So I think it's a good time, more people are noticing, more people are aware and studying Southeast Asia and Southeast Asian literature. It is a good time to publish [from the region].
You mention a growing awareness and appetite for Southeast Asian literature in the west. What do you think triggered that?
I honestly think Crazy Rich Asians did Southeast Asia a favour. Not that the book paints an accurate picture, you need to make things more colourful. But it took the literary world by storm. I think people became more interested in Southeast Asia.
And our markets are opening up. There are a lot of people from outside coming into Southeast Asia. And they say that literature is always a way to connect to the culture.
Romance and business management books remain amongst the most consistently popular genres in Southeast Asia. Can you tell us a bit about the reasons behind this popularity?
I think we all can relate to romance.It could have been a Covid thing where we were more indoors and we spent more time with our nearest and dearest. There is a hunger and appetite for good old romance books.
For business, I think what we see now is that business books used to be usually from the Western world. But because we have seen so many successful businesses from the east, people are beginning to take notice of practices that companies that this side of the world have and wildly successful business leaders. So people want to also find out or read what we have to say and find out what are the factors for success. People always welcome a fresh perspective. So that's what we want to do, give a platform to these voices from the business world, share their differences and their similarities [to the west].
How does social media impact or influence the success of authors and their work in Southeast Asia?
Previously, before social media came into our lives, people would refer to bestseller lists in the papers, or reviews. Now, you have reviews on social media by influencers by viewers on social media, and they're key in getting the word out on the book. Books with eye-catching covers get a lot of interest because on social media, you put up photos of the book covers. You actually can judge a book by its cover!
As digital media and short-form content becomes more prevalent, what is the future of books?
There is something about holding a book – whether you're sitting down, curled up in bed or sitting in your favourite reading corner – of turning the pages and getting lost in that world.
I think within SEA itself, there will be interest to read across countries. Translations will continue to be popular. People now have access to things they couldn't understand previously. YA will continue to be popular. And business, management, leadership will continue to be a staple in bookstores.