For Chokwan Kitty Chopaka, a cannabis advocate, the high of finding out that cannabis had been decriminalised in Thailand last June was short lived.
"I was very, very, very happy for, I would say, a good three, four hours," she said.
She then got a phone call from someone in the U.S. offering to sell her California weed. The person had 150 kilos in Thailand and asked if she wanted to buy some.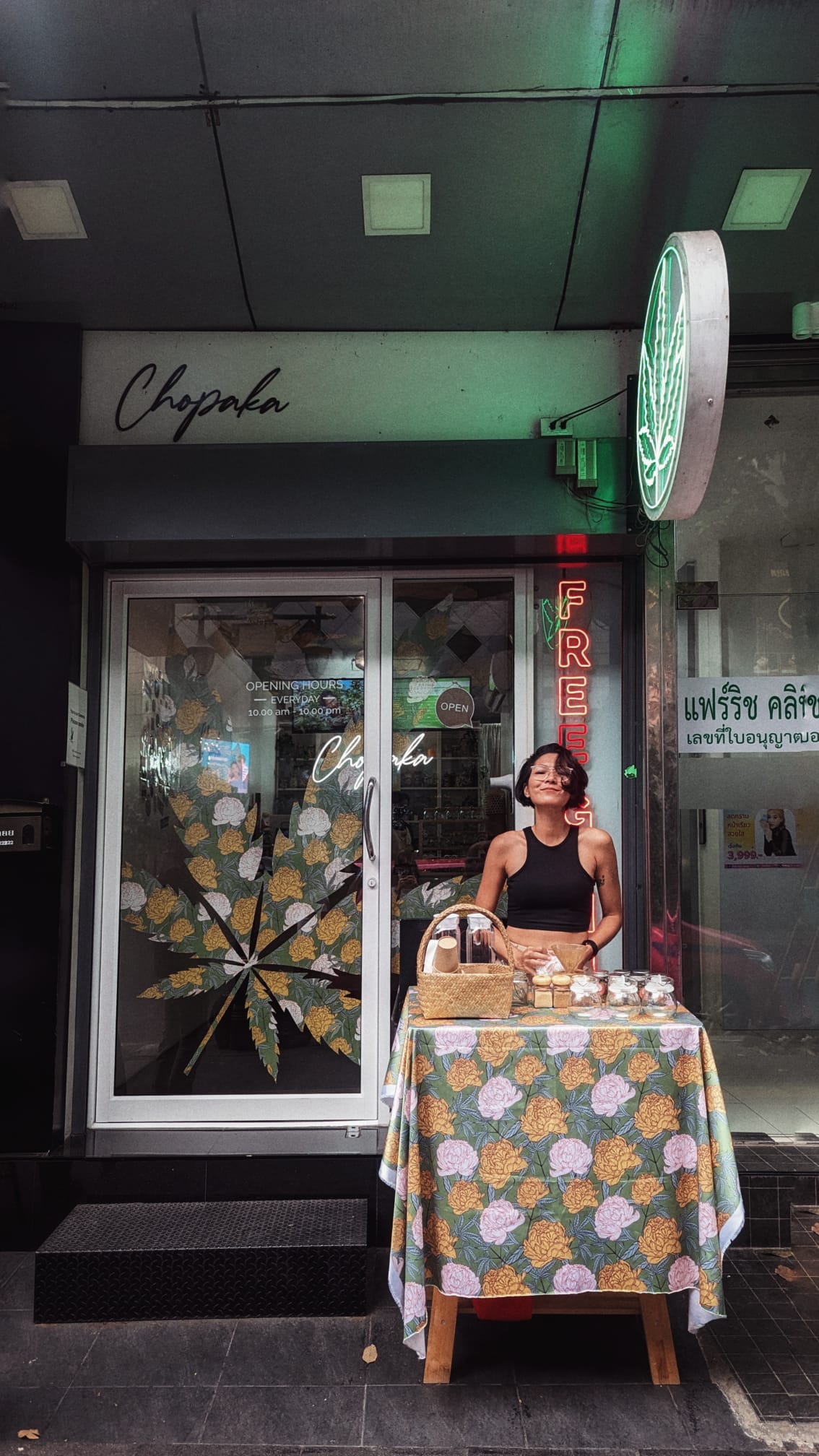 "'I'm like, wait, it was just legalised this morning. What the hell?"
Illegally imported weed is just one of many issues Chopaka, who owns a cannabis-flavoured gummy shop, and other business owners have faced since the substance was decriminalised through a ministerial order on 9 June 2022. While there are some minimal restrictions — cannabis can't be sold to anyone who's pregnant or under 20, for example — the industry is still largely unregulated as lawmakers have failed to come to a consensus on a drafted bill.
In the meantime, businesses are left in limbo, hoping to get in early on what could become a multibillion dollar industry while struggling to make plans before regulations have been set. The Thai legal cannabis market is expected to expand to $9.6 billion by 2030, according to the research firm Grand View Research.
Legally importing some cannabis products into the country is possible with government approval, but according to Chopaka, cheap, illegally imported weed is readily available and local farmers new to growing cannabis are at a disadvantage.
"It felt like Thailand was just a piece of meat, and they just want to see what type of opportunity that is available here," she said of foreigners interested in getting into the Thai cannabis market. "It doesn't feel like it was to bring in more knowledge or more ways to help develop what we have."
And there's lots of competition: over 1 million people have acquired licences to grow cannabis since June 9 of 2022, and over 1,000 cannabis clinics opened up last year.
Along with the competitive market, entrepreneurs have to take into account the fluctuating tourism industry, impacted by Thailand's rainy season and changing Covid-19 restrictions. Even a one-off event like the recent Blackpink K-pop concert in Bangkok can have unexpected effects — Chopaka's sales dropped for two days. She's still figuring out the basics of which gummy flavours her customers prefer and what days of the week are best for sales.
"[The market] needs to level out. Right now, it's still erratic," she said. "It has just been legalised. These things take a while."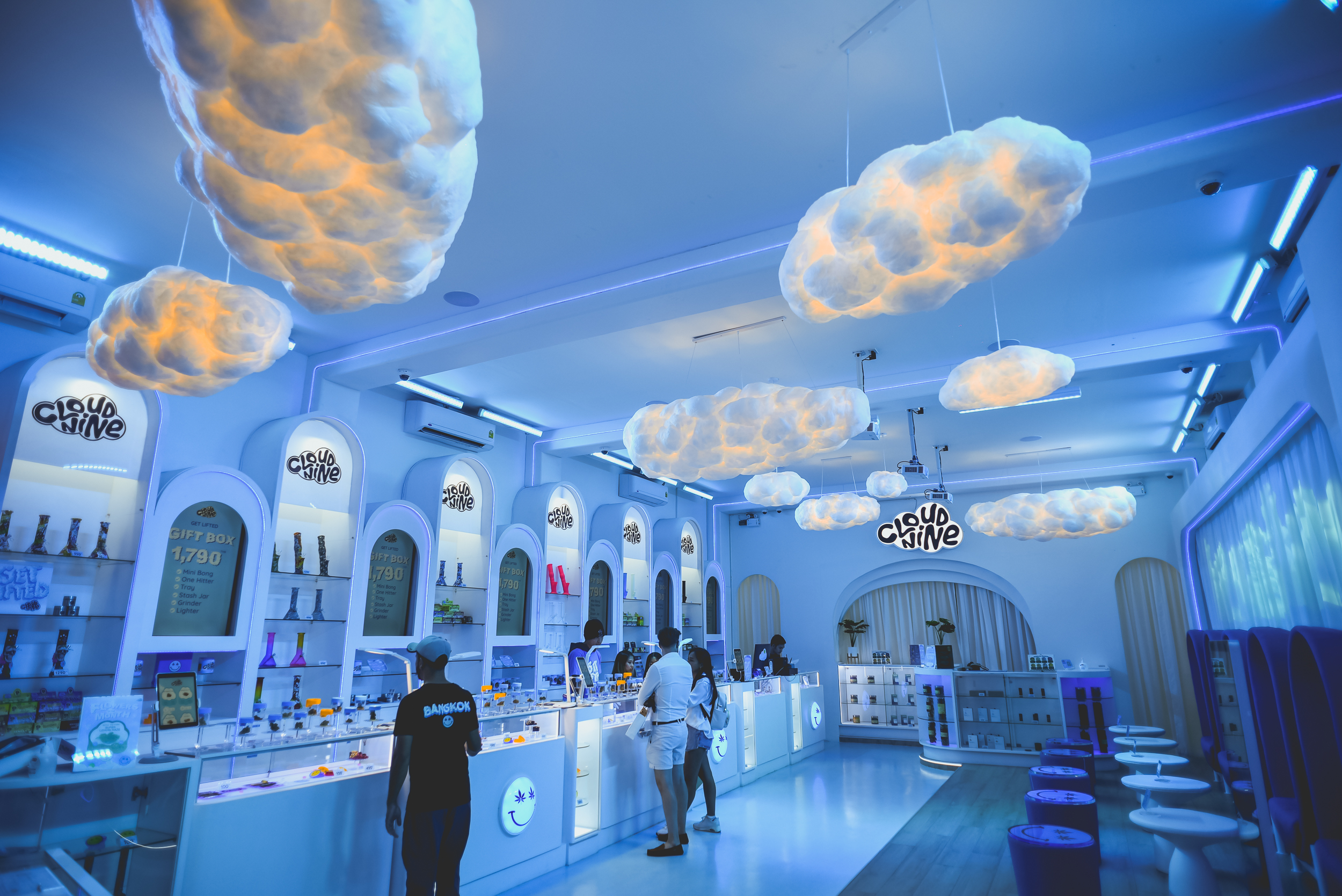 Benjamin Baskins, CEO of OG Retail Company, is also working to navigate the dynamic industry. The company cultivates cannabis and operates six retail stores in Thailand. Each location has its own "vibe," some with their own cartoon mascots, like a stoned-looking bunch of purple grapes riding a skateboard or a pin-up girl styled in a neon-green getup.
The company's goal is to open up to 20 outlets by the end of the year, but making plans for that kind of growth is difficult when regulations have not been put in place.
"It's very challenging," he said. "It's almost like we're looking at it as if we can see the future and trying to estimate what the future is and make those changes."
But without a crystal ball, for now his team is following many of the safety requirements developed for the medical cannabis industry in California.
"We spend a lot of time talking to the Thai traditional medicine officials and clarifying as many issues as we can," he said. "We just keep on trudging through and waiting for regulations and laws to come into play and not make really drastic decisions that could be deemed illegal in the future."
While cannabis is no longer classified as a narcotic in the country, lawmakers have yet to determine how to regulate the industry. Public Health Minister Anutin Charnvirakul announced the change after a years-long campaign to loosen government restrictions on the substance. Decriminalisation marked a major shift for a country with a history of hard-line anti-drug policies.
A revised draft of the bill to regulate cannabis has not been passed by the House of Representatives. Some lawmakers have called for the reclassification of cannabis as a narcotic, and a number of parliament members from both the government coalition and opposition parties have boycotted House sessions when the bill is scheduled for review. For those in the industry, some worry that because of the political implications of the bill, legislation won't be finalised until after the election later this year.
"At the moment, it really seems from the debate that's happening around the proposed regulations, it's almost purely at the political level," said Gloria Lai, the International Drug Policy Consortium's regional director for Asia. "It's not really a genuine discussion around what are the concerns, what are the harms."
She thinks there needs to be more public education, including information on the effects of mixing cannabis with other substances, the difference between strains and guidance not to drive while high.
Health experts in the country are concerned about children getting access to the substance and other potential harmful effects of cannabis. A group of doctors even petitioned Thailand's Administrative Court to recriminalise the substance.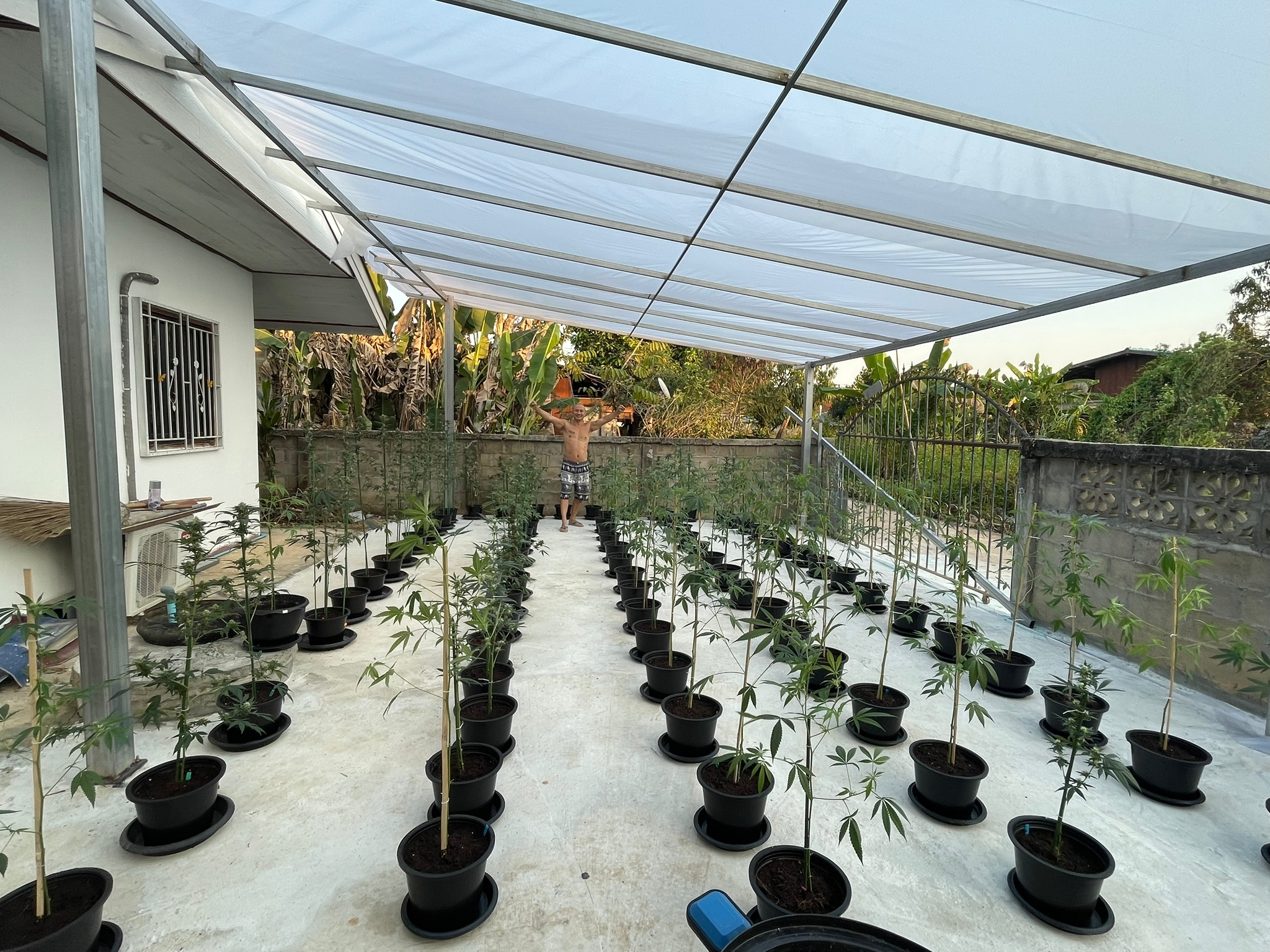 In the northern province of Phayao, Andrew Tahir and his wife run a cannabis farm they started last year, growing plants indoors and outdoors. For him, growing weed is more than just a business – it's his life. He likes everything about cannabis.
Tahir's a world traveller. He was born in Indonesia, raised in Holland and had been living in Spain since 2015. But once cannabis was decriminalised in Thailand, he and his wife returned to her home country within two weeks. They considered also opening a dispensary, but saw how many shops were opening up in Bangkok, and decided to focus on growing cannabis.
"I came here to Thailand to grow in freedom," he said. "I love that feeling, because now I don't have to be afraid that my [farm] will be busted by the police."
As for actually making money, it's been difficult. They've invested more than $18,000 into the business so far, and Tahir is glad they didn't put in even more. He's had a hard time selling his weed, feeling like he's been ripped off or low-balled by dispensaries. With a lack of regulation, everyone is playing by their own rules, he said. Tahir even advised another Indonesian investor not to come to Thailand and open a dispensary because he doesn't think it will be profitable.
The couple has decided to return to Spain part time, with future plans to spend only part of the year in Thailand.
"If we can make some money, maybe we would stay here longer," he said. "But now I can see, with no regulations, with this oversaturated market, I am not motivated to grow the whole year."
But he'll consider staying longer-term once new regulations are set. He thinks they will have to get creative to have a more profitable business. Instead of just growing and selling weed from their farm, the couple plans to open a weed resort where guests can eat, sleep and smoke on their land. They want to cater to tourists from other Asian countries, especially Indonesian and Malaysian travellers.
For Chopaka and her gummy business, she sees the upcoming months before regulations are determined as a time when businesses like hers will truly be tested.
"The next six months are going to be hell," she said. "People are not coming in. I can see my sales drop and I'm slowly getting scared. But the next six months is where you make it or you die. The peak has already left."