Ivan Scholte first walked into Bangkok restaurant Paste at Sukhumvit 49 in 2012, unaware that he was about to meet his future business partners. But after being blown away by the flavours of the food on offer, he knew he had to bring the concept back to Laos.
Scholte, who owns the Apsara hotel in Luang Prabang, now has his wish. Power couple and chefs Bee Satongun and Jason Bailey will open their third restaurant at Scholte's riverfront hotel later this year, to be named Paste at the Apsara.
"[Ivan] met us in the hard period when you first open a restaurant," chef Bee Satongun told Southeast Asia Globe. Scholte's experience with their food made a lasting impression and he continued to follow the chefs' rise and the opening of their second restaurant in Gaysorn Village, Bangkok. Through the years, he invited them many times to Luang Prabang in the hopes of collaborating on a project, but it wasn't until last year that the ball started rolling. "They hadn't been to see the place so it was always, yes, yes, yes but then finally, last year, they managed to get here." And here they are.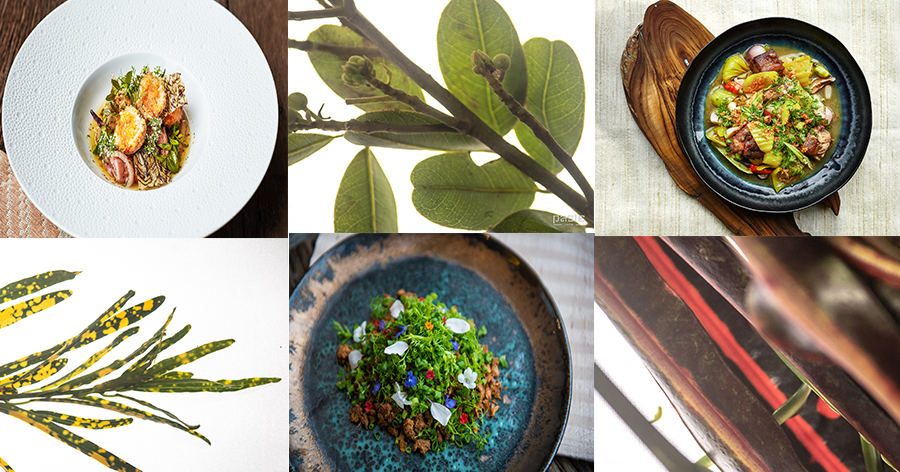 Overlooking the Mekong river and running through the UNESCO Heritage site of Luang Prabang, the new restaurant sits serenely on quiet street that comes to life in the evening with the setting sun and illuminated lanterns. The decision to open the restaurant in Luang Prabang wasn't a tough one. "I love Luang Prabang" said Satongun with a laugh. Although she hasn't visited any other part of Laos, she seems confident in her decision. "This place is beautiful. It's like a working holiday," she adds.
Satongun began cooking with her mother and helping her in their family restaurant when she was five-years-old, but it wasn't until she was 28 that she decided to pursue her dream of becoming a chef. That was when she met Jason, who was already a chef and owned a Thai restaurant in Bangkok.
"I wanted to go and work in a professional kitchen, and he was the one who was crazy enough to say 'okay, I will train you'. And that's how everything started," Satongun said.
Soon after, she moved to Australia to begin training with him and after an eight-year stint, they moved back to Bangkok and opened the first Paste followed by the second one in Gaysorn Village.
It has been a good year for Paste; having been awarded the coveted Michelin star, Satongun was also awarded Asia's best female chef 2018.
She attributes the success of Paste Bangkok to the research that went into the old forgotten recipes of Thai cuisine: "People say that there is complexity of flavour," Satongun said.
"It [comes from] the old recipes which were written before the period of King Rama the 5th that got forgotten and not many people know much about (those dishes). When we [first] cooked the dishes and followed the recipes, [we found that they were] not actually applicable to the modern day palette. So what we have done is adjust the recipes (to fit with the modern day palette) and the presentation."
While Paste at the Apsara could well be the first step towards an international expansion, it is also a nod to Satongun's heritage, whose parents are from Laos. The food served will be Lao and just as it was with Paste Bangkok, there was extensive research done about the history of Lao food, reinvented for the modern day. The dishes will be based on recipes by Phia Sing, a chef for the royal Lao family during the first half of the 20th century. Before he died he left copies of his notebooks with Prince Souvanna Phouma, who in turn entrusted them to then-British ambassador to Laos Alan Davidson, who went on to publish cook books containing these recipes.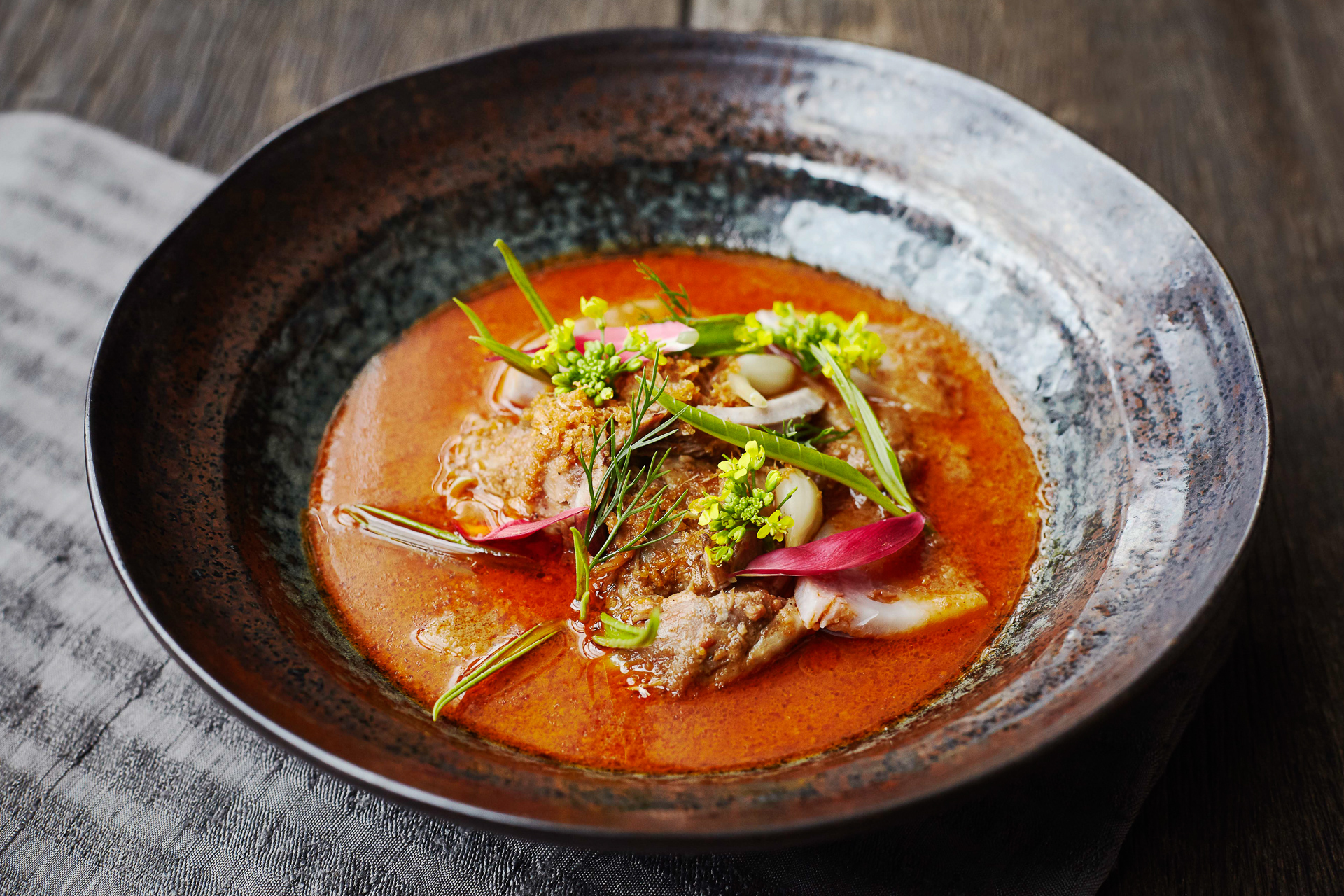 Along with the old recipes, a lot went into understanding the ingredients: "If you go to the market, you will see a lot of wild herbs and flowers. When I first came here and I saw the ingredients and it was like … you get a painting and you have so many colours that you can [choose from]," Satongun said.
"Lao cuisine doesn't have much flavour to work with, not like Thai. Thai cuisine might have ten ingredients but Lao [cuisine] will probably have five, so what we are trying to do is incorporate more complex flavours into Lao cuisine," said the chef.
A signature dish and one that they plan to focus on at Paste at the Apsara is the duck curry called Kalee Ped, with the recipe coming from the Phia Sing cookbook. It is an infusion of Lao and French cuisine but with their own little twist using only Lao ingredients to make the taste authentic.
Both Satongun and Bailey will be making the final decisions as well as traveling back and forth to Luang Prabang but they have assigned Thapakorn 'Korn' Lertviriyavit, a promising young Thai chef, to look after Paste at the Apsara's kitchen.
When asked about future projects, Satongun simply grins. Her current focus is the new restaurant in Luang Prabang: "It's like my new baby", she said, which is sure to delight Scholte, who has finally achieved his six-year-old wish to bring the duo to Laos.
For more information on Paste at The Apsara, you can visit their website