Three different government departments, 17 visits, and 94 days of waiting – that's what it used to take to set up a business in Timor-Leste.
With prohibitive bureaucracy, limited access to credit and uncertain property laws still working out post-colonial ownership systems, it's little wonder Timor-Leste regularly languishes in the bottom tenth of the World Bank's annual Doing Business report, which investigates the regulations affecting business activity in 190 countries.
It's something restaurateur Cesar Gaio remembers well. Caught in 2016 in that bureaucratic snarl, he was fined $1,200 for not paying business tax – despite closing his restaurant, Dilicious, to spend a year studying cooking overseas. "The bureaucracy within [the business registration commission] and misleading information resulted in the penalty," he says.
But if business leaders have their way, it won't be like this for long. Business registration reform, redoubled efforts to engage a youth population overrepresented in unemployment figures, and the grit and enthusiasm of predominately young Timorese businesses owners is breathing new life into the private sector – offering the economic diversification oil-dependent Timor-Leste needs.
Making business easier
After 2012 World Bank modelling suggested Timor-Leste was losing up to $135m per year due to prolonged wait times for new business registrations, the government established SERVE – a new body responsible for effective business registration in Timor-Leste.
At its launch, SERVE was hailed as a milestone for the latent private sector – allowing entrepreneurs to simultaneously obtain the business license, commercial license application and tax identification number required to start up a business while reducing waiting time.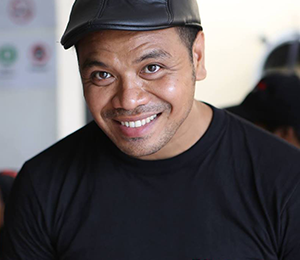 Around 20,000 new businesses have been registered in the five years of SERVE's operation – 18,982 by 2016, according to its website, and over 24,000 as of today, according to director Floréncio Sanches – a 500% increase since SERVE was established.
"The government wants to promote the growth of the private sector," Sanches says. "Between 2008 and 2011 the government had only registered between 3000 and 5000 businesses. [The] government needed to take steps to reform."
SERVE centralised services previously split between the ministries of justice, finance and commerce, slashed license approval time from as many as 180 days of waiting to five, and re-categorised low-risk businesses to requiring only business permits—cheaper and easier to obtain—than regular licenses, resulting in what Sanches describes as "huge changes".
But further loosening of government rules is required to see the private sector thrive, argues Nuno Ridenio, 30, whose Black Box mobile coffee brand expanded to a café and bar in June this year.
"Lots of people who have been living abroad are now coming back," he says. "They have more ideas and more creativity to show, but it also has to be the government minimising the rules so people can express themselves."
The first to introduce cold brew coffee to Timor-Leste's market, Ridenio used the tax return he received from multiple stints as an Australian seasonal worker to set up a small three-wheeled coffee cart in 2016, which sold bottled cold brew and bagged beans. While he received a license to trade in all areas except the government and presidential palaces in Dili, he says local authorities confused his bicycle-powered vehicle for the fuelled tuk-tuks known as tiga roda.
"They say, you're a tiga roda, you can't park here," he explains. "They don't understand we're different."
Ridenio agrees that resistance is the price he pays for trying new things but credits the support of friends for success in a difficult business environment.
"When I first opened this place, I sat down and thought, wow, I have a lot of friends," he says with a grin, from the breezy second floor of the Black Box bar in Dili's leafy central suburb of Farol. Ridenio, who employs five staff, estimates that 80% of his customers are people he knows, but says many now tell him they can't come any more. "No project, no money," he says, frankly.
Gaio, 35, also acknowledges that it's easier and safer to choose cheap options, but highlights local cuisine as a key point of difference. "I see there's a market for local products, because it's not passive production, full of chemical products," he says.
"I don't want to import products because local food is a way we can contribute to the local economy. I believe in 'buy local, build Timor-Leste.'"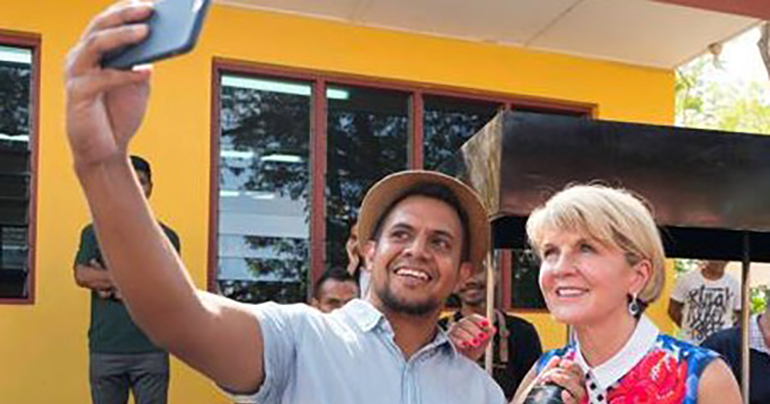 Economic contraction hinders business growth
Timor-Leste has gone over a year without a full state budget – a consequence of a collapsed minority government after the July 2017 election and a restricted spending plan put in place until the newly elected government, formed in May 2018, could pass its budget.
The 2018 budget was passed in late September and a 2019 budget introduced to parliament just two weeks later.
According to Sanches, that newfound certainty has seen a jump in new business registrations – between 250 and 300 per month; the reverse of the previous months' trend.
Sanches says during June and July he persuaded over two hundred entrepreneurs to keep their businesses open against curtailed government spending and contracting economic growth. "There were about 300 applicants who wanted to close down their businesses, but I gave them two options," he says. While 70 chose to shut up shop, the rest accepted the suggestion to pause business activities without formally closing.
Two of Ridenio's friends closed businesses this year – one a former finalist in the national IYADE business plan innovation competition Ridenio himself won last year with his coffee cart and cold brew for export.
"It's really affecting people," he says of the economic contraction. "Some people, if it gets challenging, like if they have no source of money or like with this past year, they just stop."
Anderias Tani, a consultant to the UNDP-funded youth entrepreneurship centre Knua Juventude Fila-Liman (KJFL), says that culturally ingrained reticence and dependence hamper the progress of the estimated 75% of Timor-Leste's population aged under 30 – a group impossible to ignore when contemplating the country's economic future seeing that the country's median age is 17.5 years.
"Many young people don't have a voice because they're economically dependent," he says. "People depend on their parents, so they can't speak up to make decisions that impact their lives."
He estimates between 20 and 30% of the 5,000 visitors the centre received in its first year in 2017 were developing enterprises, and the rest were dropping in to organise volunteering activities or to do schoolwork.
The centre was established in part to promote young Timorese as job-creators, not mere job-seekers – shaping entrepreneurs like Ridenio, who admits to enjoying being the first to try something.
"I don't want to be the same as everyone, I want to be different, don't want to look for work but create for myself my own work," he says.
That drive is rare, says Tani. "Mentality is still a problem," he says. "At home, everything is provided by parents, [such as] food and clothing, so [young people] don't see the burden for them to be independent."
According to Tani an estimated 15,000 students graduate from university in Timor-Leste each year, but only 2,000 to 3,000 new jobs are created – and with a saturated public service, the private sector must provide the handful of opportunities.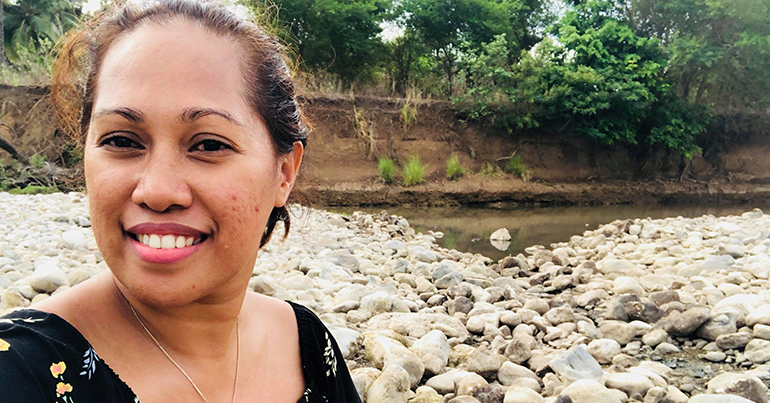 Opportunities for driven youth
Bebé Ximenes, 34, is another returned seasonal worker who started her baking business in 2015. From a home kitchen she caters events and bakes specialty cakes for birthdays, communions, engagements and weddings, and says that while she's eager to expand her business in the future, she's equally preoccupied with enhancing her own skills.
"Until now I'm still developing myself," she says. "It's important for all young Timorese people who want to learn to not be shy, to ask, to be diligent – if they don't they remain in the same place."
For its part, the Government of Timor-Leste is committed to opening rural training centres in each of the country's 13 municipalities – the first three will open this year, with the rest completed by 2020. The Secretariat of State for Vocational Training Policy and Employment (SEPFOPE) will manage training from its municipal offices.
Tani says KJFL will partner with SEPFOPE to encourage innovative thinking, not just study.
"There are opportunities now, but young people just need assistance to identify what they can do," he explains.
"For example – tourism is growing. Youth don't know what they're going to do with it; they just see a big ship and think wow, that's good. We want them to see they have potential to be a [tour] guide, to provide authentic Timorese food for foreigners, to set up a motel. There are a lot of opportunities."
Gaio agrees – he has more ideas for his business than hours in the week; another restaurant, expanding his catering business, starting an organic disposable plate company, adding a culinary school for youth and perhaps opening a hotel or resort. "There might be potential," he says.
Tourism and agriculture are areas regularly cited by government as key for Timor-Leste's economic diversification—with 80% of the state budget financed by its national Petroleum Wealth Fund, Timor-Leste is the world's second-most oil-dependent economy, and reserves from the country's sole producing field are expected to be exhausted within the next five years. Sanches notes that this year was the first in which public servants' wages were paid for solely by tax money, not from the wealth fund.
"The political environment is challenging, but it's changing, and it's making business easier," says Tani. "We're seeing many young people opening businesses, and that's a good sign."