Massive leak of data from Panamanian law firm shows Cambodia's minister of justice and a son of the Malaysian PM among the Southeast Asian names linked to offshore companies

A cache of 11.5m files known as the Panama Papers, leaked from a secretive Panamanian law firm, reveals how influential and wealthy individuals have used tax havens to conceal their riches. The firm, Mossack Fonseca, has assisted its clients in money laundering, tax evasion and sanctions busting, with the data showing connections to 72 current or former heads of state.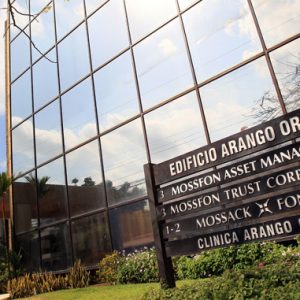 Associates of the Russian president, Vladimir Putin, are suspected of colluding with a Russian bank to run a billion-dollar money-laundering operation; the prime minister of Iceland, Sigmundur Gunnlaugsson, was found to have undeclared interests in the country's bailed-out banks; and Deng Jiagui, the brother-in-law of China's president, Xi Jinping, has been linked to two offshore companies. Xi has been the instigator of a tough anti-corruption campaign under his tenure.
Mossack Fonseca assists its clients by registering offshore companies operated under its name in order to conceal the identities of the real owners, keeping their names out of the public domain.
In Southeast Asia, Ang Vong Vathana, Cambodia's minister of justice, and Malaysian prime minister Najib Razak's second son, Mohd Nazifuddin, are linked to offshore companies based in the British Virgin Islands, a tax haven located in the Caribbean. The documents also reveal the names of 21 Thai nationals linked to 963 offshore companies. Also named in the documents are the daughter of Philippine dictator Ferdinand Marcos, Imee Marcos, and her three sons, along with senator Joseph Victor Ejercito, the son of former Philippine president Joseph Estrada.
In 2007, Ang Vong Vathana became one of five shareholders in a British Virgin Islands company, RCD International Limited. According to the International Consortium of Investigative Journalists (ICIJ), one of the organisations researching the data, the company's shareholders include Chinese and Cambodian business officials. The ICIJ attempted to contact Ang Vong Vathana, but a ministry spokesman replied that the "minister is very busy now and will not have time to comment on that".
Ang Vong Vathana is shown to have paid $5,000 for 5,000 shares in RCD. It is unclear what his official salary is, but in 2011, Radio Free Asia reported that Cambodia's prime minister, Hun Sen, claimed to receive only his salary of nearly KHR4.6m ($1,150) per month.
Yesterday, Cambodia's Ministry of Justice released a statement saying the minister "does not know the company [RCD] and he has never bought any shares in any foreign company".
Also in the ICIJ revelations, Nazifuddin is revealed to have links to two British Virgin Islands companies, Jay Marriot International Ltd and PCJ International Venture Limited, which Mossack Fonseca registered there. Nazifuddin claimed to the ICIJ that he used PCJ "for international business" but that there were "no business transactions" and the company was now closed. Also, Nazifuddin's co-director of Jay Marriot, Malaysian property magnate Ch'ng Soon Sen, said that here had been no business activity "since formation" and that in 2011, Nazifuddin transferred his share to Ch'ng's sister and resigned as director.
The ICIJ points out that "there are legitimate uses for offshore companies, foundations and trusts" and that they "do not intend to suggest or imply that any persons, companies or other entities… have broken the law or otherwise acted improperly".
However, Robert Palmer of campaign group Global Witness, told the BBC World Service that "[the release of data] lifts a veil on how the dark underbelly of our financial system works. We have example, after example, after example of corrupt officials, tax evaders and other individuals using secretive offshore companies to disguise their assets".
The first batch of data was originally released more than one year ago to German newspaper Süddeutsche Zeitung via an anonymous source. Over the next few months a total of 2.6 terabytes of files were obtained from this source, prompting the newspaper to enlist the assistance of more than 100 media organisations – including the BBC, the Guardian and Le Monde – in researching the information, along with the ICIJ. The amount of data dwarfs the size of other notorious releases, such as the WikiLeaks cables, Swiss Leaks and Offshore Leaks.