Failed infrastructure projects can be found across Indonesia, but a new MRT system offers Jakartans a glimmer of hope for their traffic woes
Dotted around Jakarta are lonely concrete and steel pillars that cut off traffic lanes and obstruct views. Erected in the early 2000s in an attempt to build a badly needed monorail system, the project failed to get off the ground due to a lack of funds and, more importantly, an absence of political will.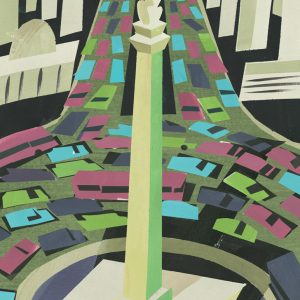 This situation is not unique. Unfinished roads, half-constructed ports and abandoned infrastructure projects can be found across Indonesia – all signs of endemic corruption and short-term thinking.
But something big is happening in Indonesia's capital. Jalan Jeneral Thamrin, the multi-lane artery that cuts through some of the city's densest area – from the historic neighbourhood of Kota Tua, along the leafy estates of Menteng, to the Blok M shopping district – is currently lined with construction equipment that churns away day and night.
The workers are building something Jakartans have dreamed about for years: an urban, mass rapid transit (MRT) rail system that could herald a new era of modern infrastructure for a country sorely in need of it.
The $1.7 billion-dollar project will, if all goes to plan, see 87km of railways built by the time it is completed in 2027. The construction is being partly funded by $1.3 billion in loans from the Japan International Cooperation Agency (JICA), which is also leading the project.
The MRT is the latest attempt to address Indonesia's deficient transport system in light of both an ever-growing population and mounting public expectations. Across the nation, poor infrastructure is creating challenges not only for Indonesians, but for foreign businesses as well.
"There is a direct effect on ease of doing business caused by issues such as power outages and traffic congestion in ports, roads and airports," said Julian Smith, leader of the capital projects and infrastructure advisory team at PwC Indonesia. "Logistics costs are amongst the highest in the world, which makes it difficult to get goods to consumers and to source goods within the country."
Infrastructure challenges have long been present in Indonesia and are part of the reason the nation of 240 million has yet to join its fellow Asian giants, India and China, as an emerging economic powerhouse. It is just too difficult to do business in much of the country, an issue that directly impacts prosperity. A study by the Jakarta-based Pelangi Foundation in 2010 found that the city loses almost $1.5 billion a year in productivity due to time spent stuck in traffic.
Such statistics are the result of years of bad planning, corruption and a national policy implemented during the Suharto era that favoured centralisation, resulting in huge population influxes that the city was not prepared to handle. This legacy also means that outside of Jakarta the infrastructure situation is often even worse.
"It is common that local governments only use 2-3% of their budget for the transport sector, with around 60-70% of the budget for salaries and human resources," said Danang Parikesit, a professor at Universitas Gadjah Mada in Yogyakarta, and chairman of the Indonesia Transportation Society. "What can you do if you don't have the public funds to manage your mobility projects?"
This leads to absurd situations such as the fact that the main road between the country's two largest cities, Jakarta and Surabaya, is mostly a pothole-laden, windy, narrow route that is clogged day and night with trucks, buses, cars and, often, horse-drawn carts crawling across Java. On other islands, even two-lane roads are scarce. This is a big contributor, according to the International Finance Corporation (IFC), to the fact that 55 million people still lack access to electricity, despite the country's rich natural wealth.
"A lack of adequate and reliable infrastructure has been a key factor in preventing Indonesia from reaching its growth potential," said Sarvesh Suri, country manager for Indonesia at IFC, an offshoot of the World Bank. "Indonesia has been spending about 4% of its annual GDP on infrastructure compared to 7% for Thailand and 10.5% for China."
Last year, Castrol's Stop-Start index ranked Jakarta as having the worst congestion in the world and calculated that  27% of travel time for an average driver in Jakarta is spent idling in traffic.
A new MRT system
However,  there appears to be cautious optimism among Jakartans that, this time, the MRT project will not only be finished, but it will be on time, on budget and things will get better. The reason? Get-things-done governor Basuki Tjahaja Purnama, popularly known as Ahok, who is up for re-election next year and is keen to make an impact in what is likely to be a combative race.
The MRT system will be just the start, with the two lines currently under construction unlikely to alleviate decades of bad planning. The real impact will be psychological. Indonesia will finally join Bangkok, Singapore and Kuala Lumpur as a Southeast Asian capital with a modern transport system. For the traffic capital of the world, it is the symbolic value that is most important.
"What the MRT promises is a dream of a better future," said Ivan Guatama, a Jakarta entrepreneur who founded an online shopping portal that promotes local designs. "The hope is that this project will not stop, that in 2025 we will have two or three lines, then in 2030 we will have seven lines and in 2040 we will have 20 to 30 lines."
Nationally, President Joko Widodo, popularly known as Jokowi, has made improving the country's infrastructure a key tenet of his administration. As governor of Jakarta, he helped jump-start the MRT project and oversaw its groundbreaking in 2013. As president, he is focusing on wider challenges such as better roads, ports, more power plants and increasing the role that foreign companies can play in filling the finance gap. It is a tall order.
"The magnitude of the investment required to reduce the infrastructure gap [means] the public sector budget will not be enough," said Suri. "The private sector, including foreign investors, will need to contribute to these efforts for the country to advance towards these targets."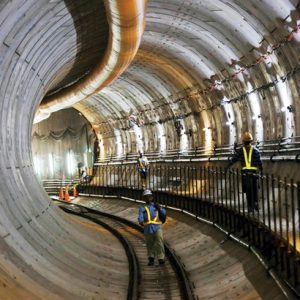 Meanwhile, Parikesit added: "Jokowi's [infrastructure] vision can be materialised, but under some conditions: if he can manage his administration well; mediate between personal interest of his aides; and can reduce the tension between his administration and parliament."
Despite these challenges, Suri and Parikesit are both cautiously optimistic that Indonesia can turn the corner.
"The government… has embarked on regulatory reforms to try to address the various bottlenecks that are constraining the development of infrastructure in the country," Suri explained. "[This] gives reason to be optimistic about improvements in the infrastructure in Indonesia going forward."
The private sector, too, is hopeful that what we're seeing is not more of the same empty promises. "The current government is making significant progress," said Smith. "Many new projects such as toll roads, light rail schemes, ports and power plants have been started and they have challenging targets to update infrastructure across the board."
Change is on the horizon and, this time, Indonesians are optimistic. The MRT is just one project, but it's a symbol that Southeast Asia's largest country is finally ready to start meeting its economic potential.
For more of illustrator Oliver Raw's work, click here