When Romchalee "Yammy" Sombulrattankul performed her first song after joining Thai political protest band Faiyen years ago, she knew she was taking a risk. Yet at the time, she didn't realise that her public activism would end up costing her not only her freedom, but possibly her life. But now, speaking from an undisclosed location in hiding, the reality of her situation is viscerally clear. At any moment, she says, she could disappear – hunted down and killed for her decision to speak out against the junta that seized control of her country in 2014.
Yammy is the only female member of the folk music group, Faiyen, whose lyrics call for revolution against the junta and have touched on subjects as taboo as Thailand's sacred monarchy.

"Any day now, we could disappear and then be found murdered," she told Southeast Asia Globe "There would be no investigation, there wouldn't even be any questioning, nothing would be done about it."

And her fears are based on recent events. Since the 2014 coup, a number of prominent activists have fled Thailand to neighbouring Laos out of fear of either arrest or death. But for Faiyen, the threat is particularly chilling. The six band members are reportedly on a rumoured "kill list"containing the names of a number of pro-democracy Thai activists in hiding across the region. Since 2016, eight other Thai activists living under the same circumstances, facing similar charges, have vanished.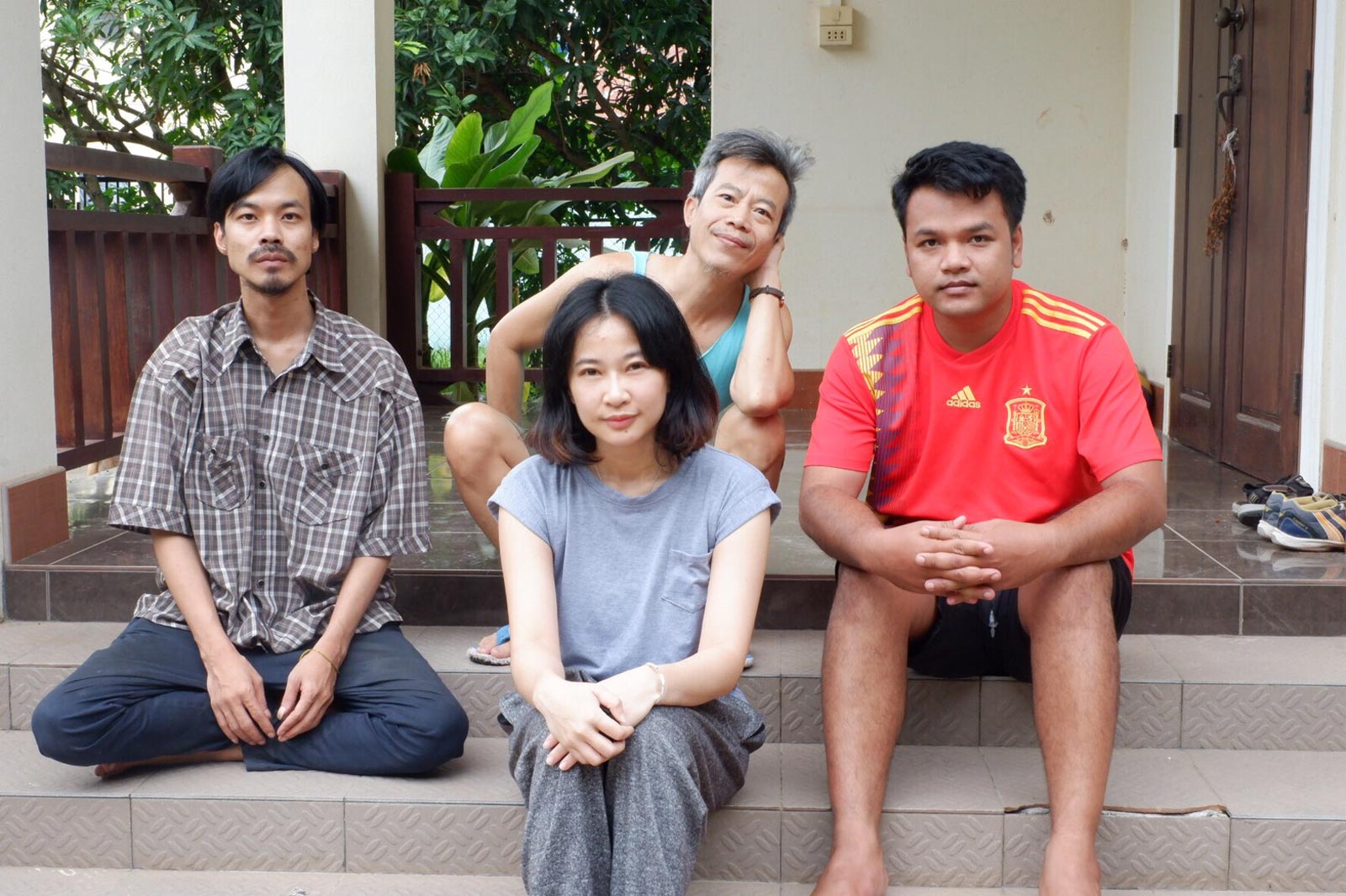 'We have to hide'
It wasn't until the threats began that Yammy first thought about leaving Thailand.

They began as anonymous letters dropped on her doorstep. Then messages on Facebook from unknown accounts started threatening that she would be gang-raped and shot in the head for speaking out. Later, she was told by someone connected to the military – someone, she says, with good intentions – that she was being followed. Eventually, it became too much. In 2016, she gathered her things and took off towards the Thai-Laos border in a desperate attempt to escape Thailand with her life.

"At first, I thought maybe these were just empty threats. But then it became real when I found out that they were watching my every move," she said, explaining that the threats of violence came after she was told by unidentified men that she was going to be charged with Thailand's lese-majeste law.
"We… call on authorities to either charge them with a recognisable criminal offence in line with international standards or release them from custody, and not penalise them for their exercise of the right to freedom of expression"


Amnesty International senior director for global operations Minar Pimple

Thailand has some of the world's strictest lese-majeste laws, punishing even mildly sensitive words against the crown with prison sentences of up to 15 years. Many of the most vocal dissidents charged with speaking out against the palace in the aftermath of the 2014 coup chose to flee the country rather than take their chances in the Kingdom's courts. In Laos alone, there are around 50 other Thai dissidents who have also managed to escape persecution. For Yammy, her life in exile has been a high price to pay.

"And now we have to hide, fearing for our lives, and it's so unfair. All we've ever asked is that our rights be upheld," she said. "Why do they think we need to be murdered just because we have different opinions? How many more people need to disappear before the world sees what's happening?"
The eight who vanished
For years, dissidents living in Laos resided in relative "peace". But since June 2016, members of the community have been vanishing. Since the coup, at least eight Thai dissidents in the region have disappeared.
It all started when Itthipol Sukpan, a popular YouTube political podcaster recording from Laos, was kidnapped by men in military clothing. He's still missing to this day. Then another dissident, Wuthipong Kachathamakul, disappeared too. Wuthipong had made a name for himself by discussing the monarchy on his radio show, and was targeted with lese-majeste charges for comments he made to VICE News years ago. He also hasn't been seen since 2016.

In December last year, three other prominent activists went missing. Shortly after their disappearance, two bodies washed up along a rocky beach on the Thai side of the Mekong River close to the Thai-Lao border. When forensic teams arrived at the scene, they found that the bodies were handcuffed, disembowelled and stuffed with concrete bricks to sink the bodies to the river floor.
DNA tests confirmed that the bodies belonged to Chatcharn "Puchana" Buppawan, 56, and Kraidej "Kasalong" Luelert, 46, two of the three men who had vanished.
Although the third activist, 76-year-old Surachai Danwattananusorn, is still missing, he is widely assumed to be dead. Surachai is arguably the Kingdom's most well-known dissident, and the two men who disappeared along with him were his close comrades. He's been politically controversial since the 1980s, where he made a name for himself by speaking out against the monarchy and supporting the pro-democracy Redshirt movement for a decade. The three men had escaped to Laos soon after the 2014 coup.
Now, three other pro-democracy activists have gone missing since May. Siam Theerawut, an underground anti-junta radio host and activist, has vanished along with two other anti-military voices, Chucheep Chivasut and Kritsana Thapthai. Chucheep is also a controversial radio host known to use his platform to speak on contentious political topics. He's been dodging lese-majeste charges for years. According to Amnesty International, both Siam and Kritsana also have charges against them under the Kingdom's royal insult laws. Amnesty International has stated that the trio were taken by the Vietnamese authorities for using fake passports, and then were extradited back to Thailand on 8 May. Their fate is still unknown.
A number of international rights groups have shown their support for those who have fled and are actively searching for answers on those who have gone missing. On 3 June, Amnesty handed over a letter to the Royal Thai Police requesting an investigation into the repeated assaults on domestic dissidents inside the nation's borders. However, Thai authorities have denied any involvement in the disappearances or assaults on political activists throughout the country.

Amnesty International senior director for global operations Minar Pimple was blunt.
"We… call on authorities to either charge them with a recognisable criminal offence in line with international standards or release them from custody, and not penalise them for their exercise of the right to freedom of expression," he said.
"That's when I knew these were death threats"
For those still living in exile, the spate of disappearances has been hard to bear. Worravut "Tito" Thueakchaiyaphum, 30, another member of Faiyen, told Southeast Asia Globe that his life had been turned upside down. Like Yammy, Tito joined Faiyen not long after he fled Thailand for helping organise anti-coup demonstrations in 2014, refusing to stop despite many warnings. He's been politically active for years, pushing back against the regime since university as a political science student and pro-democracy activist.

Soon after Tito joined anti-junta protests in the aftermath of the 2014 coup, he began to receive written notices sent to his university telling him to stop. After weeks of unheeded warnings, the authorities started showing up to his school in person.

"They'd show up at our university, sit us down in a room, then place their weapons on the table we were sitting at, and ask us, 'Do you understand what you're getting yourself involved with? If you still continue doing this, we cannot guarantee that you'll be safe,'" he said.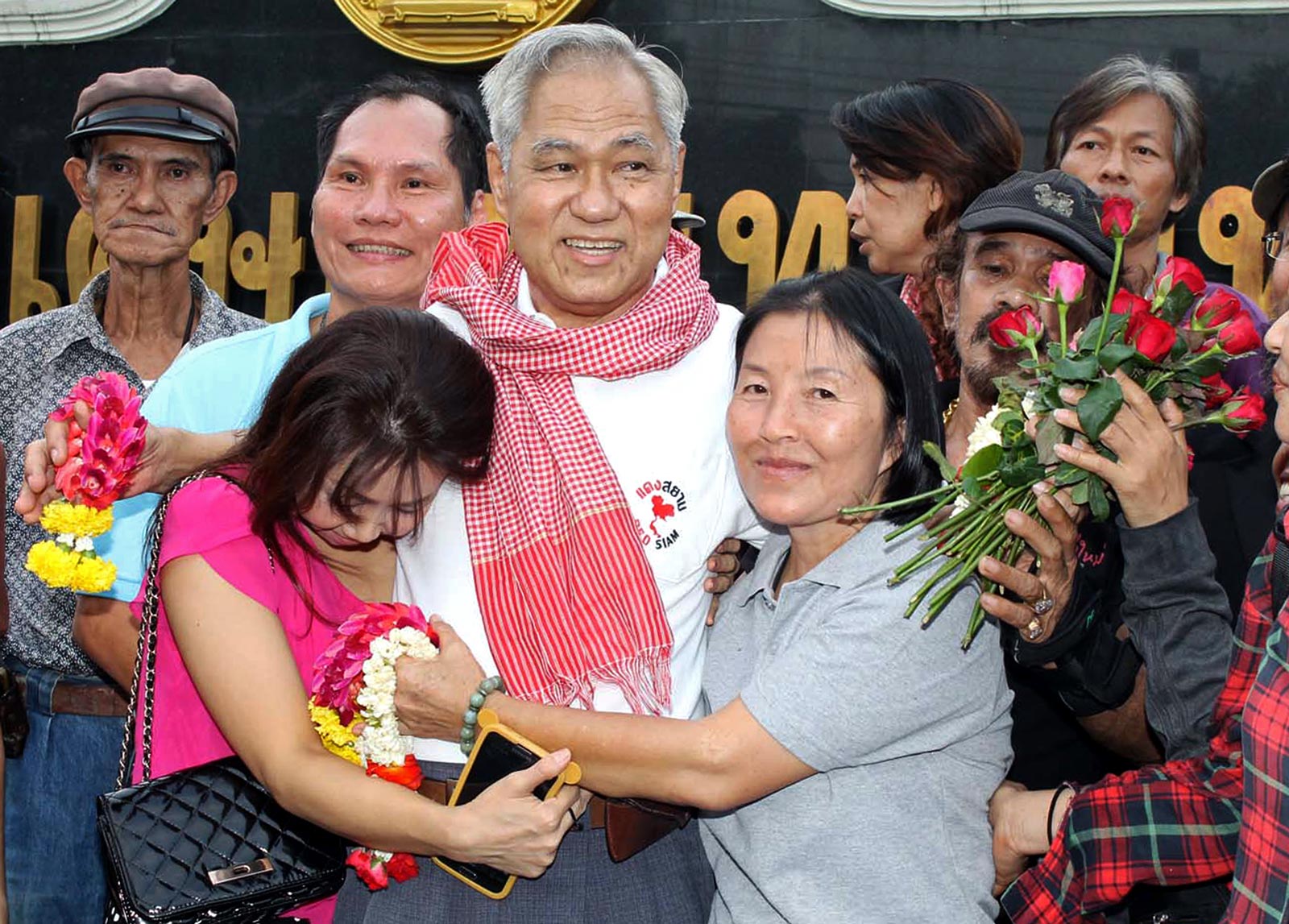 Not long after the sit downs, he began receiving even more ominous messages.

"At first there were these anonymous letters delivered to my home that directed me to stop," he said. "Then, they started placing flowers there – flowers that symbolise a funeral. That's when I knew these were death threats."
Within weeks, other activists who faced similar threats began fleeing. After some convincing, Tito also decided to escape to neighboring Laos.

Yet even in hiding, they don't feel safe. The band says they were recently told by a credible source that their names are on a "kill list" – the same list that contained the names of the two dissidents found washed up on the banks of the Mekong. Now, Tito said, they can't stop looking over their shoulders. And after years of being in hiding, all Tito wants is to have a normal life again.

"The only thing I want, what we want, is a place that is safe," he said. "We want to live somewhere that would accept us, somewhere we could seek asylum. I want to live in a country where we can talk freely and discuss justice and the possibility of a truly free Thailand."
Those who choose to stay
But many dissidents have chosen to continue to live in Thailand despite the mounting repression. Within the last two months there has been an increase of attacks on pro-democracy activists in the capital. Ekachai Honkangwan, 44, is one of the three pro-democracy activists who was recently attacked by unidentified men for their role in anti-junta activity.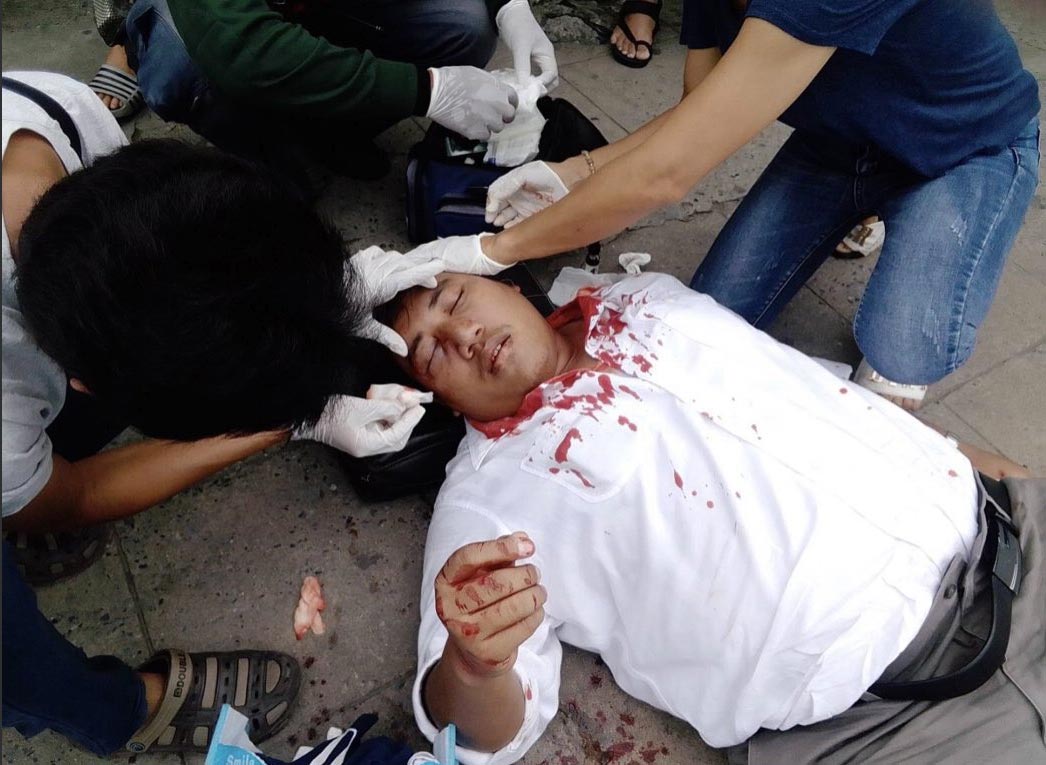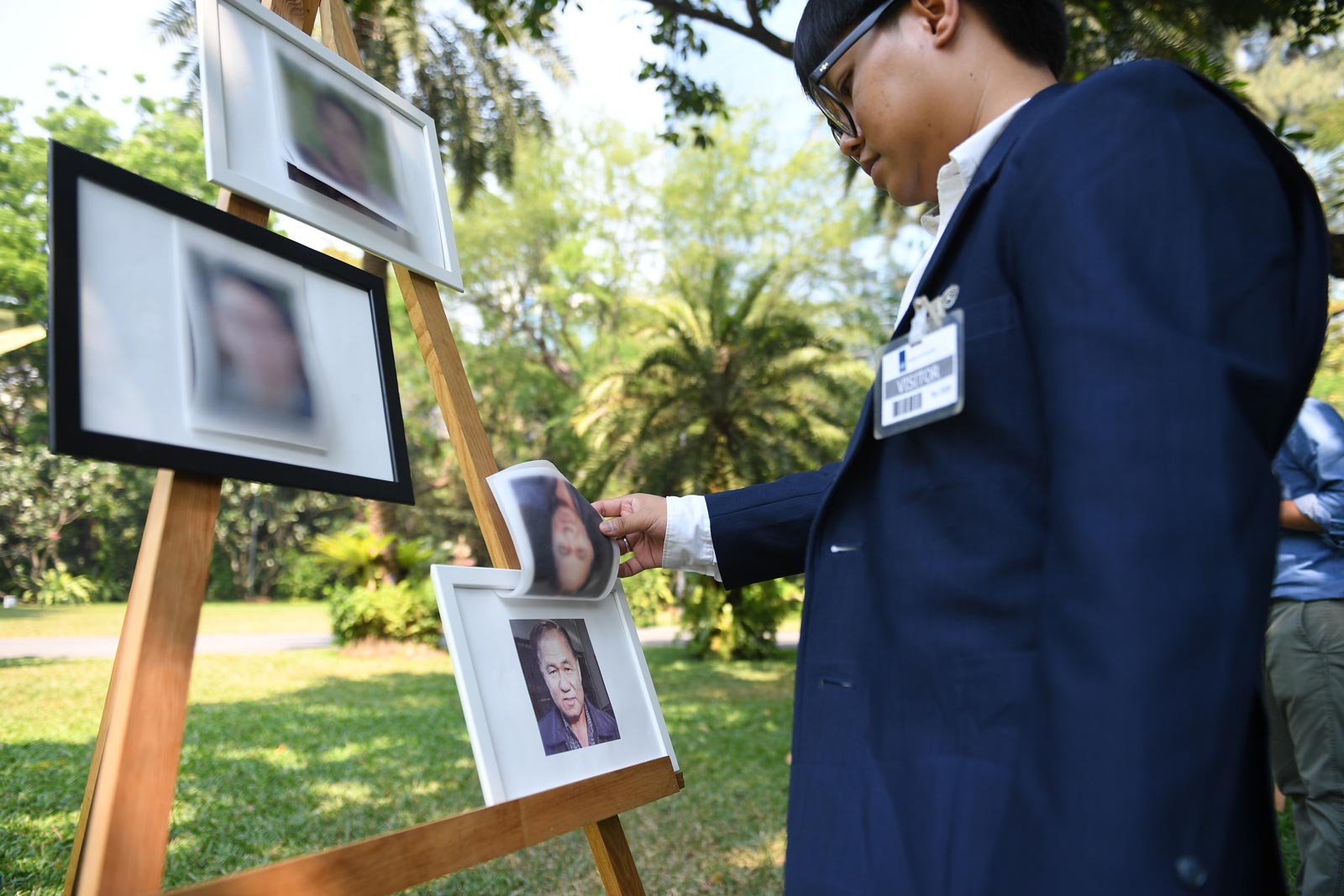 In May, Ekachai was assaulted while on the way to meet with military investigators about a demonstration he had attended the year before – despite being banned from participating in protests. He told Southeast Asia Globe that four men wearing motorcycle helmets approached him after he exited a public bus, kicking him down and stomping on him violently. The attack left him in hospital for six days with broken ribs and a fractured hand. All told, Ekachai has been attacked seven times and had his car torched twice. He has been detained three times for his dissent.

"One day something will change," he said. "There will be an event, I don't know what or when, but it will be the spark that will lead to change."

Anurak "Ford" Jeantawanicha, 51, who has fought for democracy for nine years, was also assaulted by men in motorcycle helmets wielding black pipes back in May. Like Ekachai, this was not the first time he has been attacked. In late March, two masked men forced themselves into his home and beat him in front of his wife. But despite the attacks, he has no intention of fleeing the country.

"Before the coup, Thais would help each other when they would see someone getting attacked," he said. "But now, they're afraid to get involved."
Despite the attacks, Ford says he is not afraid.

"I don't really have a lot of fear. These attacks will not stop my movement," he said. "Of course, I need time to regroup and recover physically. But it's not going to stop me."
"One day something will change. There will be an event, I don't know what or when, but it will be the spark that will lead to change"

Pro-democracy activist Ekachai Honkangwan
Nor do the attacks show any sign of stopping. Last week, Sirawith "Ja New" Seritiwat, 27, one of the most popular names in the nation's youth-led democracy movements, was attacked for the second time in a month. But for Ekachai, Ford, and Ja New, fleeing the country is not an option. Despite being targeted by violence, they continue to protest peacefully in the hope that the country might change.

"We need to value different points of view and encourage arguments instead of resorting to violence," Ja New said after his first assault in early June. "This should be a battle of words – not violence."
But rights groups are watching closely.
Matthew Bugher, programme head of Article 19, an organisation that defends freedom of expression and information, told Southeast Asia Globe that these disappearances show that neighboring states are often complicit in the Thai government's campaign to stamp out dissent – even outside its borders. He explained that in some cases there are quid pro quo arrangements involving trades of targeted people, saying that Thailand has also shown that they are open to extradite exiles back to life-threatening situations in their home countries.

"Thailand has regularly taken its attacks on freedom of expression beyond its borders," Bugher said. "Many Thai exiles fled the country after being targeted merely for expressing critical opinions. The Thailand government now seems intent on silencing them abroad as well."

And even though Yammy continues to hide at an undisclosed location, she still fears for her life. Reflecting on the recent disappearance of Surachai, Puchana, and Kasalong, the emotion was heavy in her voice.
"They treat us like we're nothing, killing us and gutting us like fish – like we have no value – like we're nothing," she said.
But even in the midst of so much fear, Faiyen continue to perform music on their Youtube channel today. They have chosen to continue to push onwards with their activism despite the resistance.
"We do this because we love Thailand, we care about its people and we're passionate about what we believe," Yammy said. "And it breaks our hearts to see Thailand suffering."