---
Dead or alive, in the case of Nguyen Van Chuong it's anyone's guess.
Fifteen years after Nguyen was sentenced to death in the northern Vietnamese port city of Hai Phong, his family still doesn't know when he'll be injected with deadly poison – or even if it's already happened.
"I received a notice of the execution of the death sentence of my son Nguyen Van Chuong, meaning that the Court of Hai Phong City has insisted on killing my son," wrote Chuong's father, Nguyen Truong Chinh, to the court in a 4 August letter also posted to Facebook. "Thus, I am writing this letter to respectfully request relevant authorities to review the case and rescue my son from injustice."
That day, he'd gotten a call that no father ever wants – the court had asked whether he wanted his son's body and belongings returned after his execution. The family patriarch was told he must apply in writing within three days to recover his son's corpse or ashes, though he wasn't told if the execution was scheduled or had already been carried out.
He has been demonstrating holding posters in front of the court's building ever since.
"Dear friends who love justice and freedom, please share [this crusade] to help prisoner Nguyen Van Chuong," read one of his banners.
The younger Nguyen, 40, has been on death row since 2008 for the alleged murder of a high-ranking police officer in 2007. His case caught the attention of prominent Vietnamese lawyers who have argued for leniency in the face of alleged use of torture by police to extract a confession as well as other apparent irregularities in Nguyen's conviction.
When he was first sentenced to death in 2008, Nguyen's lawyers appealed to the Supreme Court. But the case was quickly rejected, igniting public sentiment over the alleged unfairness of the trial. The pushback on the sentence – and the seemingly imminent execution – has cracked the shield of secrecy that buffers news about such cases in Vietnam, where rights groups say judges have handed out death sentences with increasing regularity in recent years.
Vietnam is one of 55 countries worldwide that continue to sentence citizens to death. According to Amnesty International, many executions go unreported because "secrecy and restrictive state practices" prevent an accurate assessment. The humanitarian agency estimated a 30% increase in capital punishment in Vietnam from 2020 to 2021, with more than 119 death sentences handed out in that latter year.
That would put the country behind only China and Iran in using the death penalty.
From the moment of his arrest, Nguyen and two other men accused of being accomplices in the killing were reportedly handcuffed, beaten and threatened until they confessed to the crime, despite having no apparent link to the officer's murder.
Nguyen had strong alibi witnesses who swore under oath that they were with him in his hometown, Hai Duong, about 40 kilometres away from the attack. But rather than investigate the alibi, authorities quickly arrested Nguyen's younger brother, Nguyen Trong Doan, for manipulating evidence and witnesses.
The authorities concluded the three accused had robbed and murdered the officer for money to buy heroin. While Nguyen went to death row, the other two were given lengthy prison sentences.
"According to the latest information we have, he's still alive and he's received the notice for his execution," said Nadia Ivanova, director of People in Need's centre for human rights and democracy, one of the 13 signatories of an open letter to the Vietnamese president calling for an immediate halt to Nguyen's execution. "His family managed to pay a visit to his prison a few days after the announcement."
But even as public interest in the case has stood out, discussions have been strictly limited to informal channels, said Ivanova.
"What struck us as really concerning about this case is that since August 4 — the notification day — there has been almost no national media coverage on the case or about the notification itself. The information mainly came from social media; from the Facebook post by his family," she said.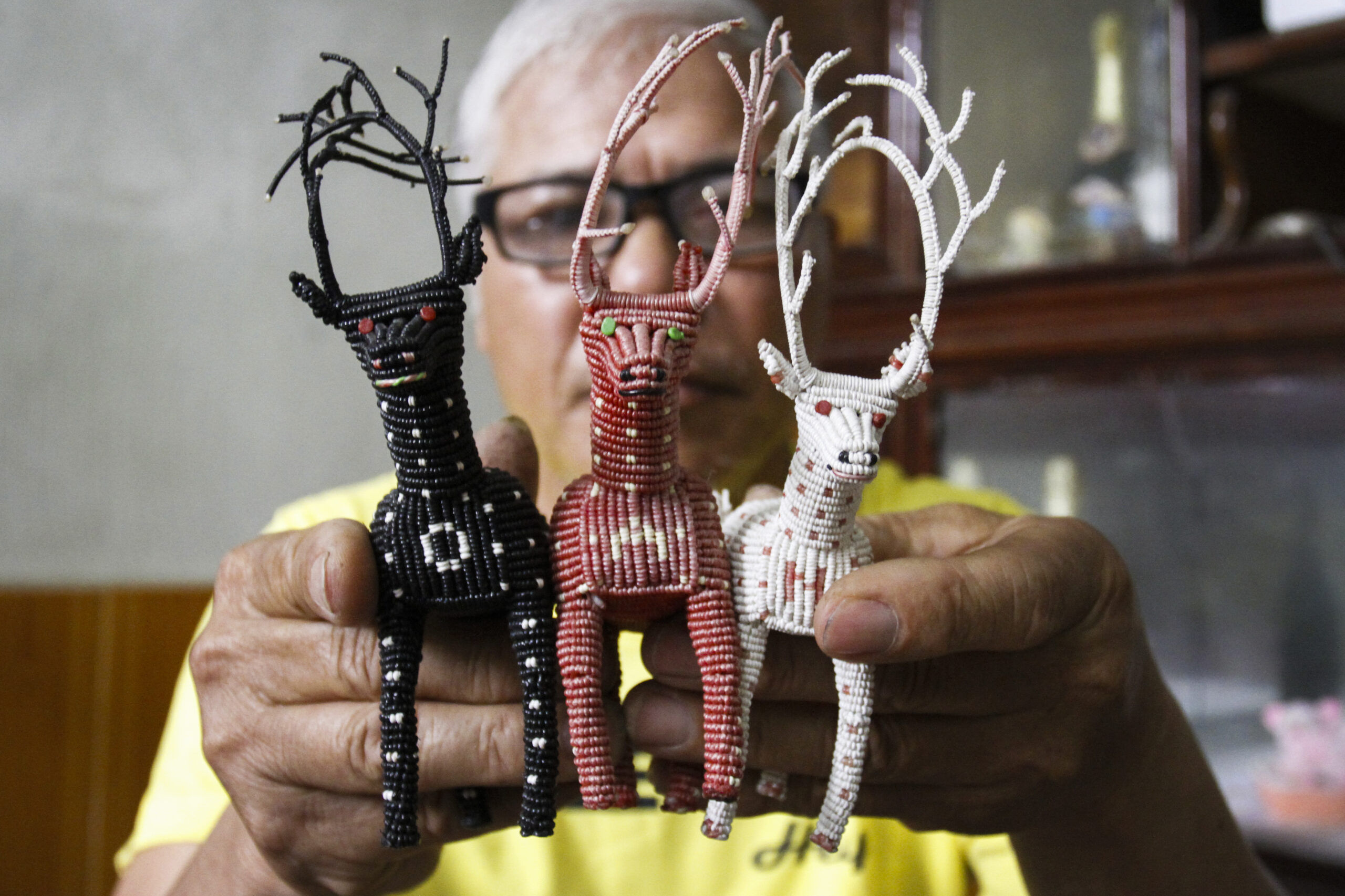 In 2013, when the Supreme Court rejected Nguyen's appeal, several lawyers and human rights defenders identified inconsistencies and procedural violations in the investigation, trial and appeal phases of his case. These include inconsistencies in forensic evidence analysis, disputed attributions of weapons and knives, contradictions in witness statements and a lack of investigation into Nguyen's alibi, including phone records.
Some rights experts also believe he's just a scapegoat.
"We believe that the victim had some problems with another officer over a career promotion," said Le Cong Dinh, a human rights lawyer and former vice president of the Ho Chi Minh Bar Association. "It's likely that the other police officer is the murderer. But the authorities accused [Nguyen] of concealing this case."
Vietnam applies capital punishment for 22 offences, including murder, armed robbery, drug trafficking, rape, child sexual abuse and economic crimes such as corruption. The death penalty is most often used for drug-related crimes, with heroin and opium possession or smuggling punishable by death, but capital punishment is almost as often handed down in major corruption cases and violent crimes.
"We raised lots of voices against death in custody in Vietnam because of torture. But I don't see any changes in the future, because this is the way Vietnam investigates criminal cases."

Le Cong Dinh, human rights lawyer
This time, there has been an unfamiliar expression of public concern that Nguyen's trial was unfair and that he may have been tortured to extract a confession.
"Vietnamese people don't normally have strong reactions to death-penalty cases. But this is one of those rare times when the public became very proactive on social media, calling for justice and the re-examination of the case," said Nguyen Khac Giang, a Vietnamese political expert and visiting fellow at ISEAS-Yusof Ishak Institute (ISEAS).
Of no familial relation to the convict, Nguyen cited the general belief there may have been a serious breach of due process including potentially even torture in the interrogations leading to "a forced admission of guilt".
"When you go to court [in Vietnam], it's nearly 100% sure that judges have already decided the verdict before you actually stand trial," he said. "Also, there's a lot unknown about this case, especially the way the authorities and the prosecutors carried out the investigation."
There's no going back from a wrongful execution, said Le from the Bar Association, adding that the only way to solve both the torture and unjust execution issues is to remove the practice altogether from Vietnam's legal system.
"We raised lots of voices against death in custody in Vietnam because of torture. But I don't see any changes in the future, because this is the way Vietnam investigates criminal cases," Le said.
"I have no hope for future changes. The only thing we can hope to do is to remove the death sentence. We don't want any death. If we have other evidence we have time to rescue the person."
Nguyen of ISEAS is more optimistic. He believes his country has made progress over the years, also noting Vietnam's adoption of new regulations to adjust to international standards of justice and due process. Among these is a national requirement for interrogation rooms to have voice recorders and multiple witnesses present.
Such measures could bode well for a more transparent court process moving forward. But for now, the family of the condemned Nguyen remains hanging in limbo – the life of their son and brother hanging in the balance.
---