Malaysia is among four Southeast Asian countries that Donald Trump has put on his list of "trade cheats" along with China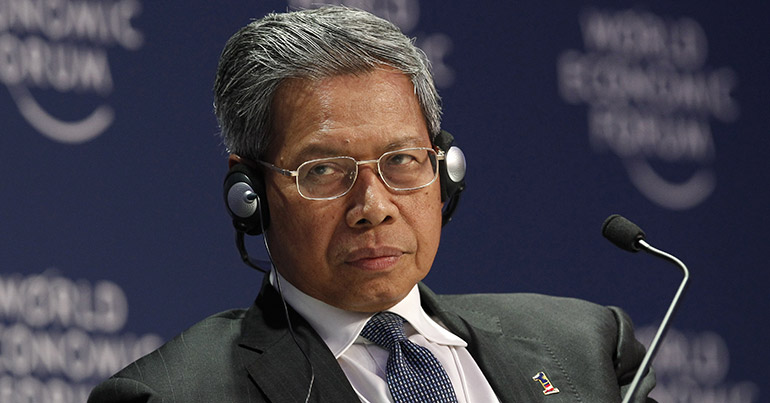 Malaysia on Wednesday rejected US President Donald Trump's claims that it was among 16 countries engaging in abusive trade practices that were responsible for the US' trade deficit of nearly $650 billion.
While China was Trump's biggest target, he also put several Southeast Asian countries on his list of "trade cheats": Malaysia, Vietnam, Indonesia and Thailand.
"We vehemently reject the accusation," Malaysian minister of international trade and industry Mustapa Mohamed told reporters on Wednesday.
"We are not a trade cheat, we implement free and fair trade. [The] US is an important trading partner and we value our relations with them," he said, adding that he was seeking to "correct the accusation made by President Trump."
Mustapa put Malaysia's trade surplus with the US at $6 billion, much lower than the Trump administration's estimate of $25 billion. The minister told reporters that Malaysia plays fair when it comes to trade, not manipulating its currency or giving subsidies that break WTO rules.
On Friday, Trump announced an executive order launching a 90-day investigation into countries that had a particularly large surplus in their trade of goods with the US last year. A separate order announced by Trump would seek to better enforce anti-dumping laws in order to prevent countries exporting at prices lower than what they would charge on their own market.
The White House also released on Friday an estimate claiming that the US' deficit in manufactured goods had, since 2000, doubled to $648 billion.
Malaysia is ninth out of the 16 countries on Trump's list in terms of projected trade surplus at $25 billion, making it second in the region behind Vietnam at $32 billion. China tops out the list at $347 billion.