Photography by Sam Jam
Kimchean Koy and David Myers are architecture students during term time – and street artists in their leisure time. Based in Phnom Penh, the 19 year olds, better known as graffiti duo 'Koy & Davido', are about to embark on a venture that they hope will introduce people from all walks of life to Cambodia's flourishing art scene.
Set to launch by May, the Phnom Penh Art Tour will feature works by a range of local artists, some of whom Koy and Myers have worked with in the past. The tour will visit numerous street art sites, as well as established galleries including Sa Sa Bassac, Kbach Gallery, Java Arts and Nowhere art studio.
Whether by tuk tuk, over lunch, or up close with an artist – the most expensive tour grants you access to an artist's personal studio – the enterprising 19-year-olds are offering a range of options to see urban and contemporary art around the city.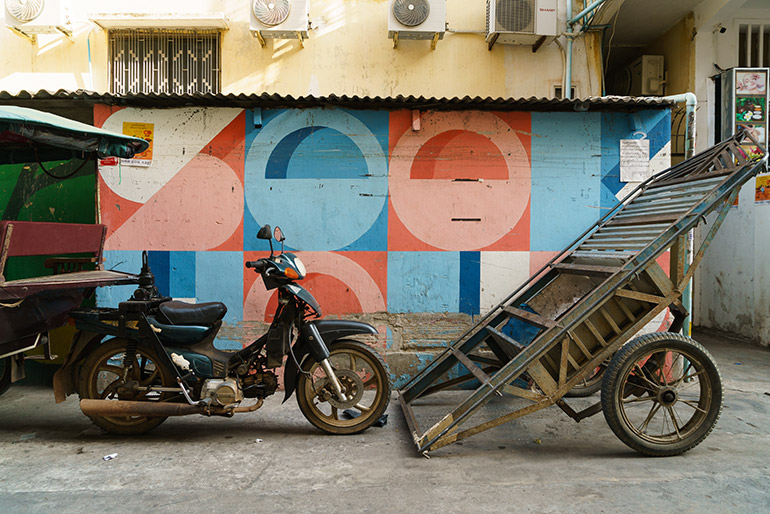 Koy and Myers say they are starting the tour because they want to find a way to expose the public to the art community, artists and art spaces, as these creative elements often remain hidden in the rapidly evolving capital.
By doing so, they hope more people will begin to appreciate the beauty in less travelled-paths and help the art scene grow. "Art to me is self-expression and exploration," said Koy. "I hope people will be more open to art and that it can be a tool for self-expression – ultimately we want people to acknowledge artists in Phnom Penh," added Myers.
The artistic duo also hopes to encourage more children to take up art as a tool of communication. As art is not generally taught in Cambodia's public schools, underprivileged children whose families cannot afford to pay for creative pursuits often miss out. "Our project is socially driven, and [the] money we make goes towards funding free tours for children who wouldn't have the chance to experience it," said Myers.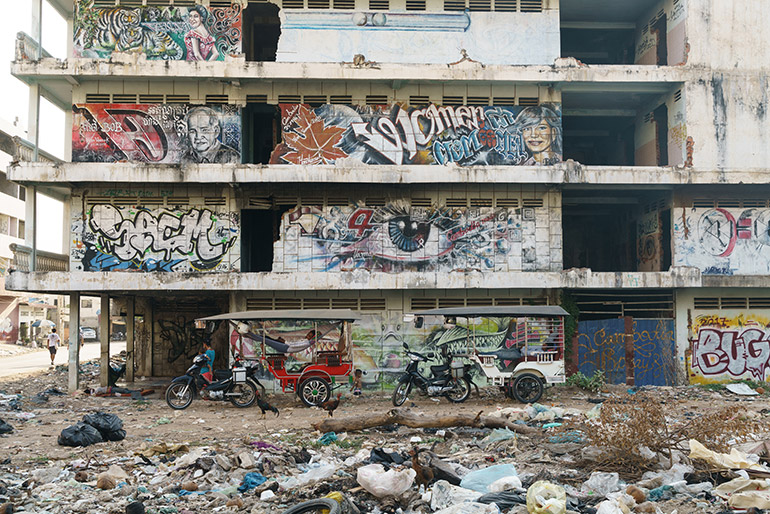 Because street art is often painted over by authorities or other artists, the tour is likely to show off new works each month. When asked why the duo focuses on street art rather than traditional forms, Koy pointed to its social implications: "I can send a message without people having to accept the message."