The verdant environs of Chiang Mai and Chiang Rai are at the centre of Thailand's latest tourism drive
By Daniel Besant     Photography by Lucas Veuve
Our indefatigable guide exhorts us to quicken the pace as we huff and puff up through formal flower gardens to a wooden royal retreat that looks not unlike a Swiss ski chalet in the hills above Chiang Rai. "Come on everybody, keep going," says Pairin Manora. "I know you are strong!"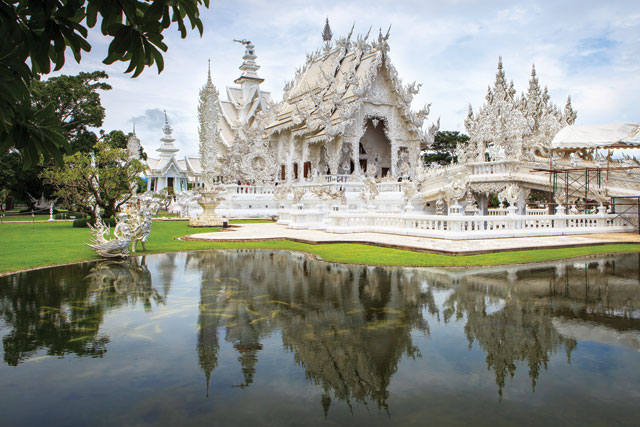 Truth be told, strength is a rapidly dwindling resource. Our group is on the third day of a non-stop, bells-and-whistles, four-day tour of northern Thailand and Bangkok. That is 39 restaurants and tourist sites in 96 hours – more than enough excitement for a not-so-leisurely two-week trip. 
Today the wake-up call came at 0600. There was a brisk breakfast, and then to the minivans to be whisked off to the Chui Fong Tea Plantation – where there was barely enough time to see the sights, line up for one of the numerous group photos and neck a green tea ice cream – before being shuttled to our present location. It is only 10am and the Mae Fa Luang flower gardens and a museum dedicated to the King Mother await. Then lunch and a tour around the Anantara Golden Triangle Elephant Camp and Resort. Then, of course, there is the Hall of Opium, and a fine dinner of regional delights, before a stroll around Chiang Mai's Walking Street market. By midnight, bed's siren song has never been more seductive.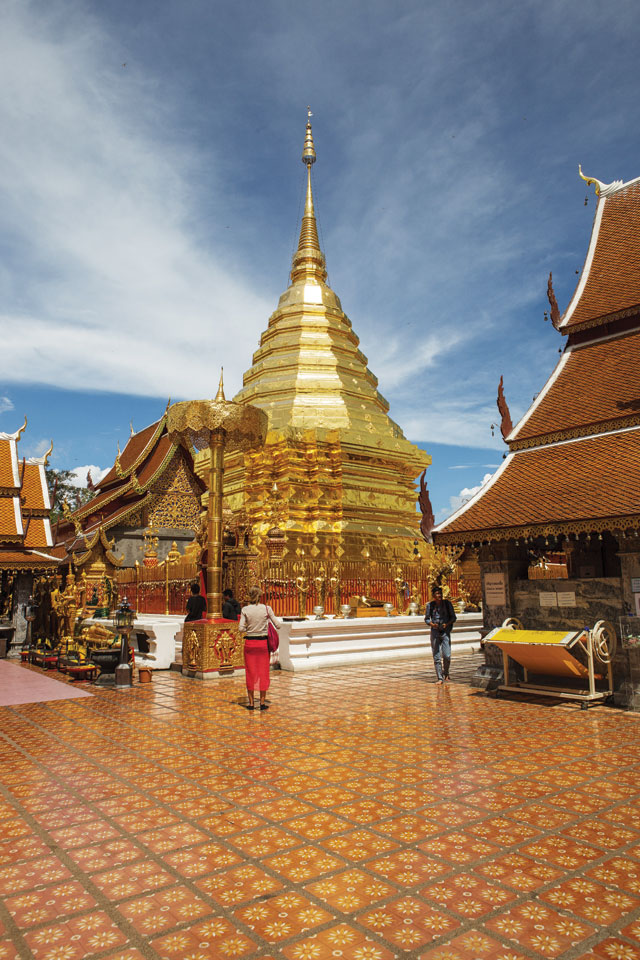 We are guests of Bangkok Airways and the Tourism Authority of Thailand (TAT), and our group consists mostly of Cambodian media types and travel agents. Thailand, it seems, is on a mission to entice more tourists from around the region. 
"Thailand welcomes all tourists and it's a safe place to travel to," says Chutathip Chareonlarp, director of TAT's Ho Chi Minh City office, one of the organisers of the trip. "We need tourists from neighbouring countries to come to our country."
It seems their efforts are paying off. In the years 2009 to 2013, the number of Cambodian tourists packing their suitcases for a Thai break has jumped from 96,600 to 481,600. Overall, during the same period, visitors from Asean nations accounted for about 28% of the Kingdom's tourist arrivals. And the number has kept climbing – 7.2 million last year, up from about four million in 2009.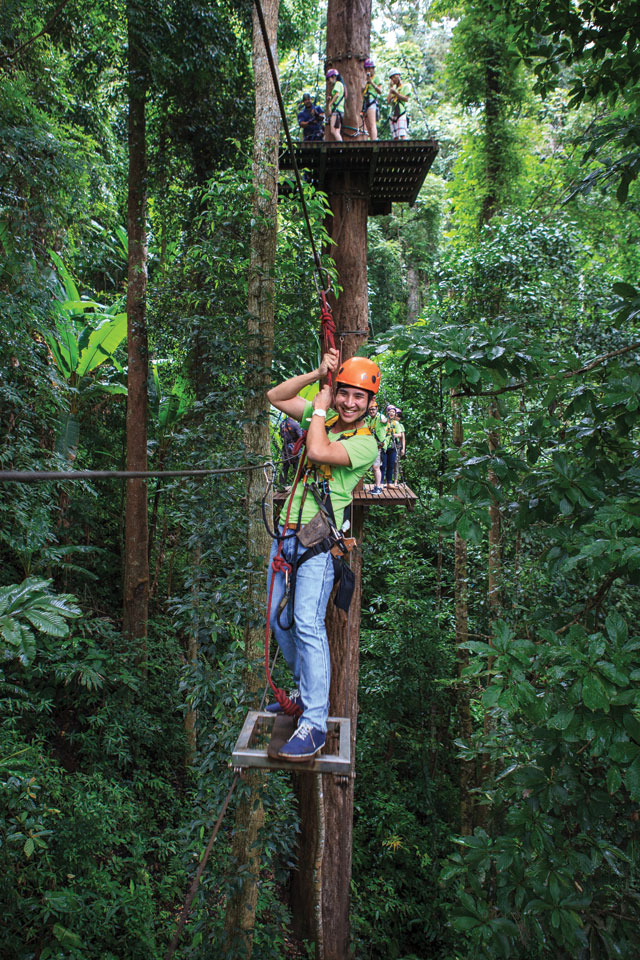 Our hectic schedule is testament to the multitude of attractions in the provinces of Chiang Mai and Chiang Rai. Who needs white-powder beaches and turquoise lagoons when you have some of the tastiest cuisine known to man or beast accompanied by misty mountain vistas?
"Are you scared?" says Crazy Tom, a wild-eyed ziplining instructor, with a manic laugh. "You look scared." 
He is not wrong. From a platform perched 30 metres up a tree, Crazy Tom is launching us into the yawning jungle chasm below on a 600-metre zipline. This particular form of lunacy is the highlight of Flying Squirrels' impressive setup, which is located in a thickly forested mountain valley outside Chiang Mai.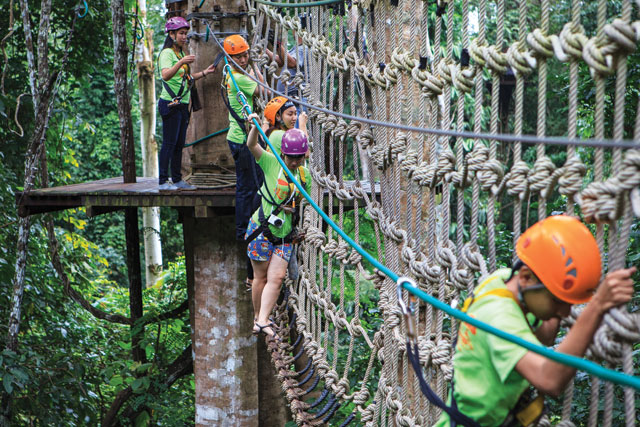 It is the first time most of our group have been ziplining and, despite his alarming title, Crazy Tom is a professional zipline guide. The day's thrills, which also included skateboarding down a zipline and riding a bicycle down a zipline, were definitely a hit with Ho Sothea, director of sales and marketing with Phnom Penh's 2World Travel. "I was so excited," she says with a wide grin. "I was shouting my head off." 
In fact, Ho Sothea was mightily impressed with every experience. "It was my first time in Chiang Mai and Chiang Rai," she says. "I loved it all." As a result of the trip, she is now promoting this area of Thailand to her Cambodian clientele, as is Khom Someng from Siem Reap's Diamond Elephant Travel. "Cambodian culture is not so different from Thai and Lao culture," he says. "I think they will find it easy here."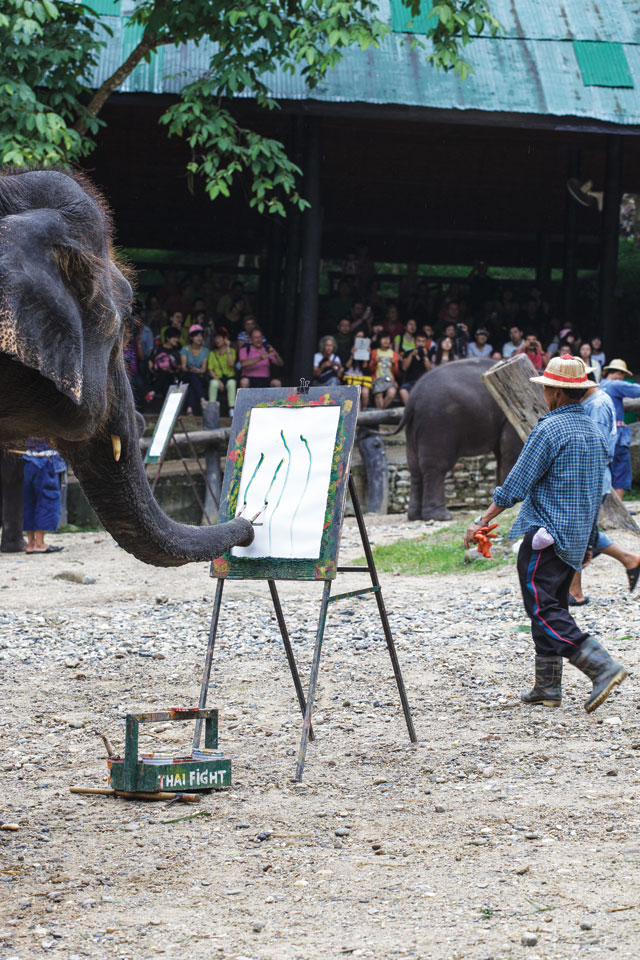 One drawback identified by our Khmer contingent is the fiery dishes we are frequently presented with. Perched above a wooded ravine, with a splendid waterfall as a backdrop, we are served some local delights at Pong Yang Ang Doi restaurant. One of the signature dishes is a selection of homemade sausages with a green-chilli dip. "It's a little bit spicy," says one of our group, understating hugely as he makes wild fanning gestures with one of his hands.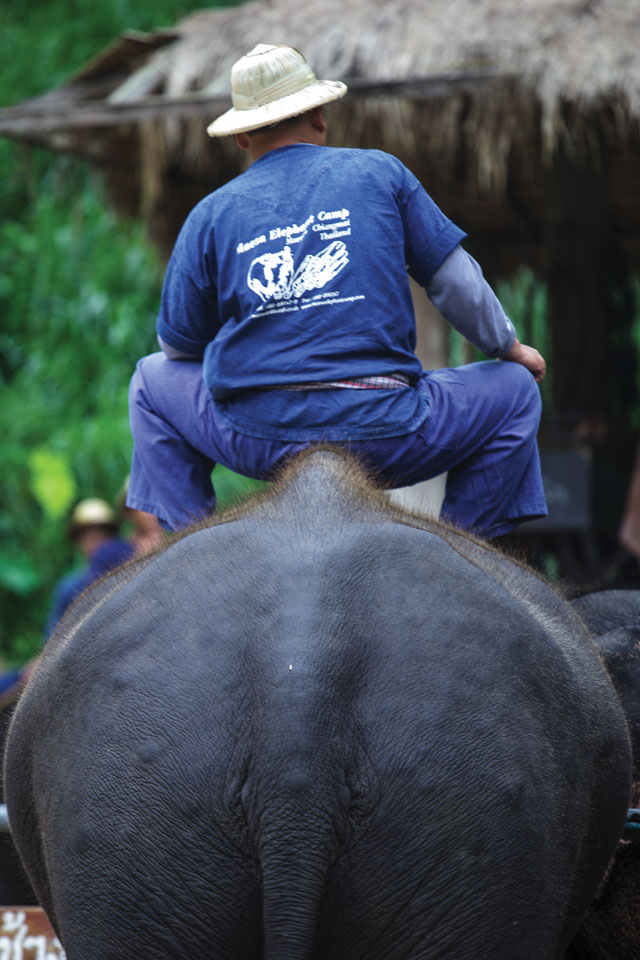 It's not all red-hot action, however. The next day, we sit down for yet another – not unwelcome – feast. This time we are seated in BhuBhiRom Restaurant, one of the many surprises found at Chiang Rai's Boon Rawd Farm. The eatery sits on a hillock in the middle of hectares of tea, pineapple and longan plantations that stretch to the distant mountains. We pass ornamental lakes, a giraffe enclosure and armed guards in zebra-striped electric vehicles. The whole place has the feel of a Bond villain's hideout – an atmosphere immediately dispelled by the unexpected arrival of a musical trio dressed in cowboy outfits who proceed to serenade us over roast pork knuckle and sauerkraut, tempura tea leaves and an incredible pork rib curry.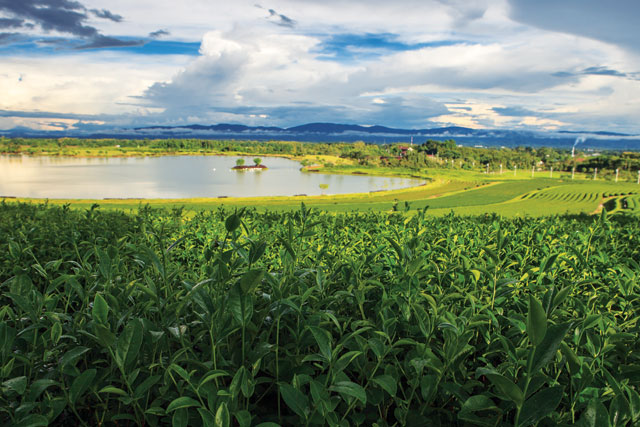 Thirty-six hours later in Bangkok, Lertkit Kitcharoenwong, Bangkok Airways' senior regional and international corporate communications manager, is outlining some of his company's plans. Rattanakosin Exhibition Hall at the capital's Royal Palace is certainly a world away from the serene beauty of the Golden Triangle.
"Right now, we are working to make Chiang Mai a hub destination, like we have done with Koh Samui," he says. "By the end of this year, we will open direct routes between Chiang Mai and Yangon, as well as Chiang Mai and Mandalay. We will also be expanding the number of flights available within Thailand. And soon we will start two brand-new routes in the country."
Our last 24 hours in Thailand, a spectacular showbiz approximation of Muay Thai aside, are punctuated by visits to some impressive temples of a different kind. First up is the King Power duty free store in the centre of Bangkok, with its frantic hordes of Chinese bargain hunters. The following day, we wind up at Mega Bagna, a mammoth mall conveniently sited en route to the airport, where entirely unessential purchases of Uniqlo clothing, swanky shoes and Boots cosmetics are clinched.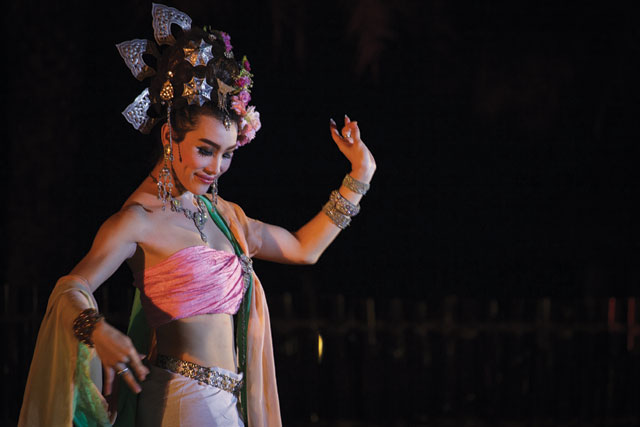 On the plane back to Phnom Penh, the dizzying number of experiences is genuinely tricky to tally. A quick glance at the well-thumbed itinerary sparks sidelined vignettes of a night safari, the blindingly white Wat Rong Khun temple – with its murals featuring Michael Jackson, the Terminator and Freddie Kruger – and not forgetting the Maesa Elephant Camp with its dart-throwing, harmonica-tooting, football-playing pachyderms. 
Beaches are overrated. 
Keep reading:
"Fit for a Kim" – At $140,000 a week, Iniala Beach House doesn't come cheap. Southeast Asia Globe was invited to indulge in design and degustation in a pocket of coastal decadence