Interview
Natural and responsible Cambodian beauty products go abroad
Focus Cambodia sits down with Antoine Bancel, co-founder of BODIA the Cambodian Apothecary, to learn more about how they are exporting their natural and responsible beauty products around the world and how they've built a brand people can't stop talking about
Can you explain what Bodia is and where the concept come from?
Bodia was born 14 years ago in Siem Reap, the city of the Angkor temples, from the fusion of Cambodian massage traditions and modern treatment centers dedicated to relaxation, offering a level of international quality. Building on our successes, we developed our own ranges of 100% natural products to complement our care treatments. Always keen to create this meeting point between local know-how and international standards, we took the time to explore the Asian pharmacopoeia, craftsmanship, and traditional cosmetics. We built our own lab where we welcomed French engineers to develop unique formulations and ensure international certifications. We maintain full control over the R&D, the sourcing, the production and the distribution to guarantee the quality and authenticity of our products. Yet the exploration is not over and we will soon have new creations on the market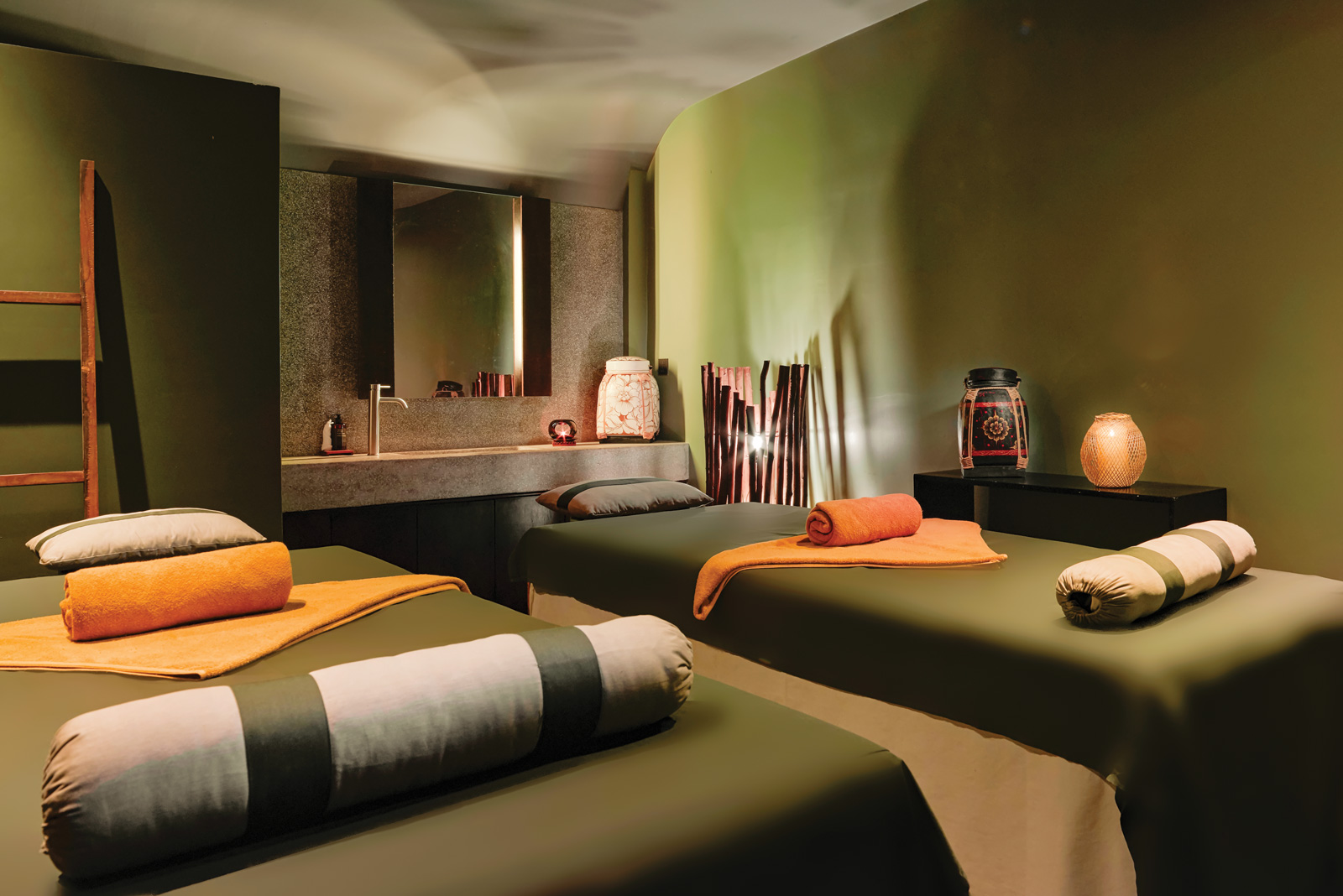 Do you think about CSR at Bodia?
CSR is part of our DNA at Bodia. When we explore Cambodia in search of inspiration for our products, we also look for people, organisations and talents that we strive to preserve, support and develop, as they represent a piece of Cambodia we believe is important to share. We partner with NGOs, farmers and vocational training centers to promote inclusion and diversity, focusing on practices that help peoples with disabilities or from isolated working environments. Our goal is to develop Bodia as a Cambodian company, working towards all aspects of local development.
Who are your cosmetic products for?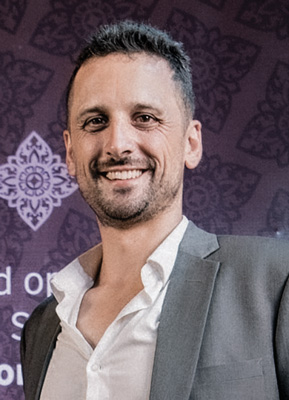 Our products are for everyone. We make them available to the general public but also work with hotels, restaurants and private companies across the globe. Professionals can order in large quantities or single use packaging to be placed in hotel rooms. For example we can provide soaps, shower gels, shampoos, conditioners, and more. We are also experimenting with the production of tailor-made products, created exclusively on demand. Regarding Bodia Spa, our expertise allows us to provide spa operations within existing businesses like hotels, for example. We also offer consultancy to help partners create their own wellness offerings. We also recently launched Bodia Spa Academy in order to offer professional training to spas wishing to upgrade their skills and professionalism.
Where can customers find your products and spas ?
Our physical retail stores only exist in Cambodia at the moment, but we are already considering international expansion. In the meantime, our products are available online around the world at www.bodia.com. On the other hand, our spas are only available in Cambodia, in Phnom Penh and Siem Reap.
---
The Gotu Kola & Sericin healing and regenerating skin range.
After months of research Bodia is very happy to share the extraordinary skin uplifting benefits of Gotu Kola extract combined with the natural protein from silk cocoon: sericin. Designed for a perfect fit with a "before bed" ritual, Bodia's Gotu Kola & Sericin range includes a soft face cleansing foam, a nourishing night face cream and a concentrated face serum. To be discovered soon in our Bodia stores on www.bodia.com.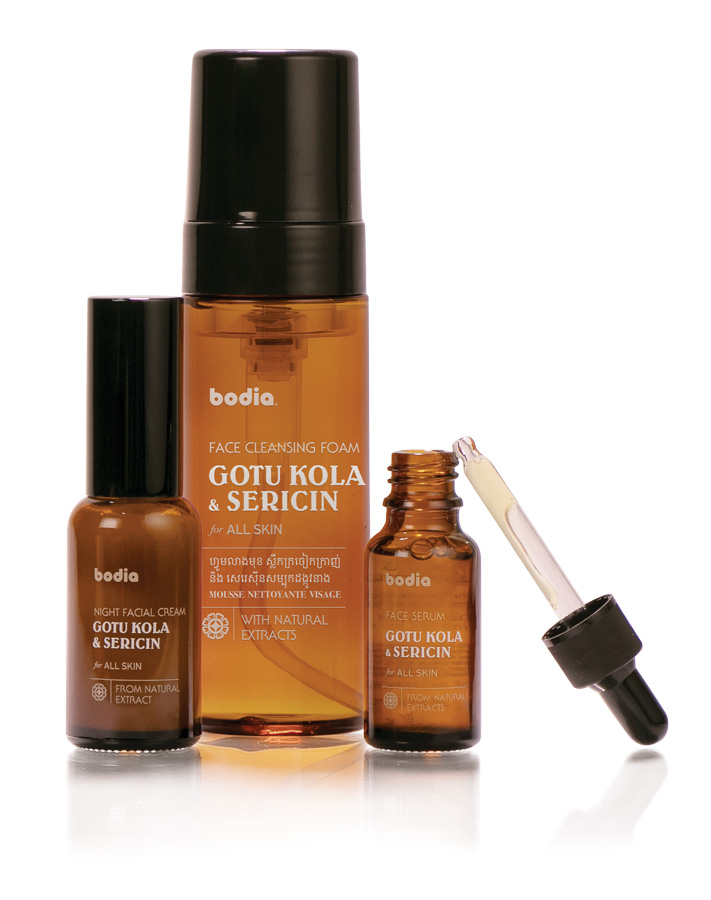 ---
Read more articles