The research vessel will run on a 'no find, no fee' basis if they receive the contract with the Malaysian government to reopen the search for the missing aircraft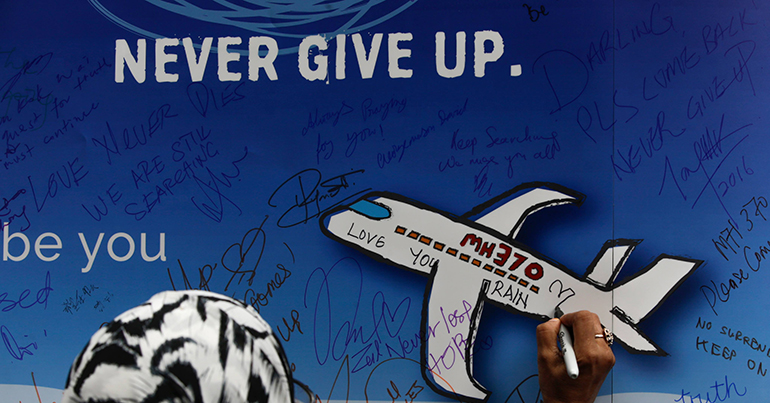 The US-based exploration firm Ocean Infinity sent a high-tech vessel on Wednesday leaving from South Africa to move closer to the search area of the missing MH370 aircraft as they await to receive confirmation from the Malaysian government about a possible contract.
MH370 disappeared on 8 March 2014 en route from Kuala Lumpur to Beijing with 239 people on board, most of who were travelling to their native home of China.
Channel News Asia reported there has only ever been three confirmed fragments found of the aircraft after an Australian-led search party scoured a 120,000 square-kilometre region.
The $157m search – which turned up nothing – was suspended last January and has since come to be known as one of the world's greatest aviation mysteries.
But the Malaysian government begun talks of reopening the search this past October after receiving a potential bid from Ocean Infinity, who offered to operate on a 'no find, no fee' basis, Reuters reported.
The exploration firm responsible for renewing the hunt for the missing Malaysian Airlines plane says it hopes to finalise a deal with the Malaysian government to begin their search within the southern Indian Ocean, focusing mainly on the ocean floor, in the next coming weeks.
"We are moving the vessel, Seabed Constructor, towards the vicinity of the possible search zone," a spokesman from the company said to the AFP.
Seabed Constructor was reported by Reuters shipping data to have left Durban, South Africa on Tuesday night and will arrive in their proposed search zone of Perth, Australia by 7 February.
Malaysia's Deputy Transport Minister confirmed to Channel News Asia that they were in negotiations with the US firm, saying: "They know we are very serious in taking their offer."
In an interview with the Australian Broadcast Company, Australia's deputy prime minister said they weren't hopeful that the renewed search party would be fruitful.
"We've seen parts of the wreckage washing up on beaches in Madagascar and other parts a long way away from the arc in which we would presume to find it in, which might suggest that it broke up," Deputy Prime Minister Barnaby Joyce said during his interview with the ABC.
The hunt for flight MH370 was called off by the governments of Malaysia, China and Australia after 1,046 days of nothing turning up and with authorities ending the search with the admission that they were no closer to determining the exact cause of the plane's mysterious disappearance.
Related reading: