Following back-to-back disasters, the likes of which have never been seen before in the aviation industry, Malaysia Airlines is facing up to deep restructuring in its fight for survival
By Jennifer Meszaros
Two days before Malaysians gathered to wave flags in celebration of the country's 57th independence day – Merdeka – the state's sovereign wealth fund released a 12-point recovery plan to restore the nation's flag carrier to profitability. The question is whether even a drastic overhaul of the carrier is a matter of too little too late. Besieged by high operating costs and cutthroat competition, Malaysia Airlines has been steadily bleeding cash for years. To compound matters, the airline saw its losses deepen this year following the disappearance of flight MH370 in March and the downing of MH17 in July. In August, the airline reported a net loss of $97.6m between April and June, marking its sixth consecutive quarter in the red.
Nevertheless, the wealth fund, Khazanah Nasional, plans to bring Malaysia Airlines back to profitability by the end of 2017. Its restructuring plans include slashing 6,000 jobs – roughly 30% of Malaysia Airlines' workforce – cutting back on routes and injecting $1.9 billion of government funds into the carrier over the next three years. The airline's existing operations, assets and liabilities will be transferred by July 1 of next year to a new company – aptly called NewCo – with the chief executive, Ahmad Jauhari Yahya, also to be replaced at a yet unspecified date in 2015.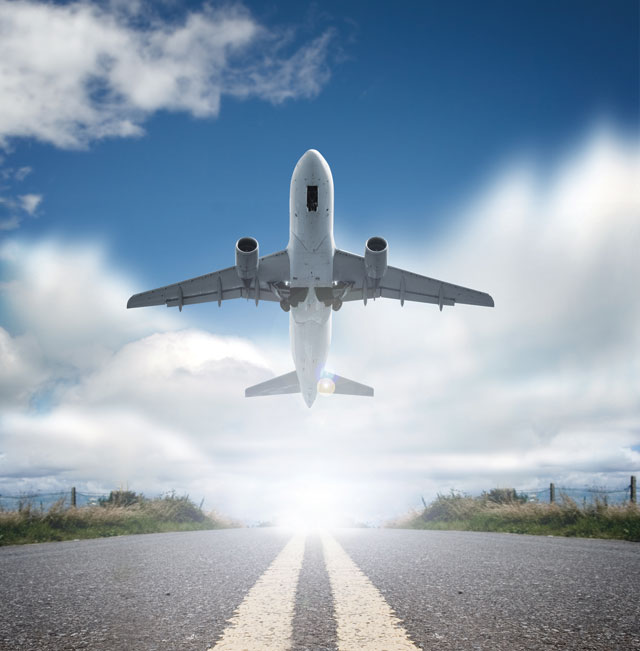 The recovery plan follows an announcement made some time earlier. On August 8, Khazanah submitted a formal request to the company's board of directors to undertake a selective capital reduction and repayment (SCR) exercise. The proposed SCR would see Khazanah buying out minority shareholders at a premium and privatising the airline. Upon completion, Khazanah – which currently holds a 69.4% stake in the airline's parent Malaysian Airline System Berhard – would become the sole ordinary shareholder, leading to a delisting of the carrier's shares from the Bursa Malaysia Stock Market by the end of 2014.
At first glance, Khazanah's recovery plan appears to be a radical departure from previous restructuring attempts. Staff cuts are the largest to date and exiting employees will be offered retraining and job placements. The airline's corporate headquarters and operations will relocate from Subang Airport to Kuala Lumpur International, while 500 leadership roles will be scrutinised and potentially replaced by global aviation specialists. A prelude to a more detailed operational restructuring program, Khazanah's managing director, Azman Hj Mokhtar, describes the 12-point plan as a "necessary enabling framework for change".
Not everybody is convinced. According to Maybank Investment Bank aviation analyst Mohshin Aziz, the restructuring plans are not deep enough to turn the carrier around. "This plan is not really new at all," he says. "It's just a repeat of previous turnaround plans… in that they are going to try to make the airline more efficient and… try to renegotiate contracts with all their third-party suppliers to bring them more into sync with market practices. But there are no details on execution."
For Aziz, Khazanah's plans amount to little more than previous Malaysia Airlines restructuring efforts with some "slight tweaks here and there".
Restructuring is a recurrent theme for the airline, which has racked up losses of $2.65 billion since 2001, despite receiving a government cash injection of $5.49 billion over a similar time period, says Aziz. He also argues that while the new 12-point plan will improve the airline's finances, it is unlikely to put it back in what he describes as "the first division". "It's hard to be optimistic," he says.
Khazanah has chosen 2020 as the target date to re-establish the airline as a global industry leader – the same year that Malaysia aims to shed its developing-world status and join the league of high-income nations. To achieve this, the government, under the leadership of Prime Minster Najib Razak, has ambitiously set out to attract $444 billion in investment by 2020, while at the same time raising the gross national income (GNI) per capita to $15,000. According to the government, the country is on track to achieve its high-income target. GNI per capita has steadily risen to $10,060 in 2013 from $7,059 in 2009, while private investment has tripled since 2010, resulting in a compounded annual growth rate of 15.3%.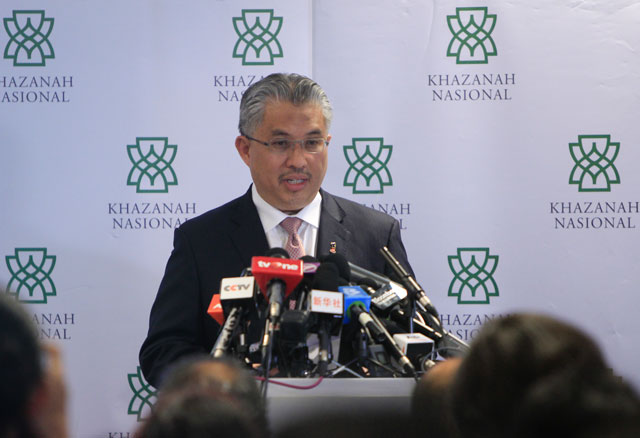 But reviving Malaysia Airlines is likely a critical factor in terms of achieving Malaysia's 2020 goals. According to Khazanah, the carrier contributes an estimated $2.17 billion toward Malaysia's annual GDP, which surpassed analyst expectations by posting a growth rate of 6.4% in the second quarter of this year.
Despite such good news, Malaysia Airlines' dual disasters have effectively thrust its business operations under the microscope, highlighting long-standing issues that have plagued not only the carrier but also the nation. Part of the problem, critics say, is that Malaysia's economy – the third largest in Southeast Asia after Indonesia and Thailand – is steeped in a lengthy and complex history of political patronage.
Since achieving independence from Britain in 1957, the government has adopted policies that favour ethnic Malays or bumiputeras – so-called 'sons of the soil' – at the expense of Malaysia's ethnic Chinese and Indian citizens. Over the years, lucrative contracts have been routinely awarded to government-linked companies, increasing the ethnic Malay share of wealth.
"Malaysia's economy is a free economy with heavy state intervention," says James Chin, a political science professor at Monash University's Malaysia campus in Kuala Lumpur. "The government and government-linked companies run about one-third of the private enterprises in Malaysia. If you're close to the government your company stands a better chance of getting a contract. If you're not close, then you're shut out of this patronage system." According to Chin, this has impacted Malaysia Airlines' profitability.
"The most famous lopsided decision by Malaysia Airlines was to grant Brahim's Airline Catering a $6 billion contract for 25 years to supply food to the airline," says Chin. "In-flight catering is a very big business. The problem was that everyone knew that the price they were paying was above market price, but the company was politically linked to the ruling party." Brahim's Airline Catering, which operates the world's biggest halal flight kitchen, is 70% owned by Brahim's Holdings. Its executive chairman is Ibrahim Badawi – brother of former prime minister Abdullah Badawi.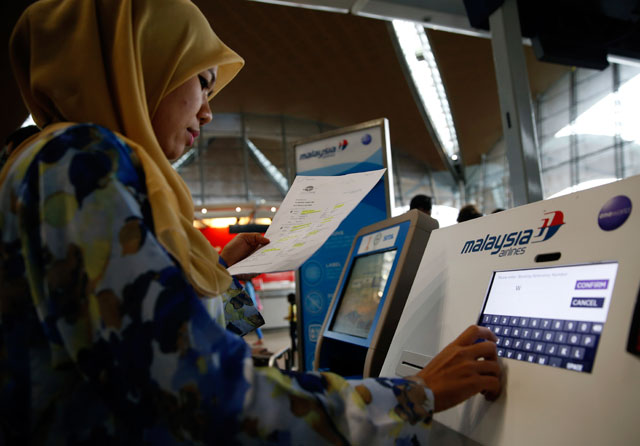 The allocation of crony contracts is not the only problem haunting the carrier. According to Chin, many of the airline's employees have strong ties to the United Malays National Organisation, the party that has ruled Malaysia since independence. "Malaysia Airlines is overstaffed by 25-30%," Chin says, adding that cutting jobs has been difficult because so many employees are government supporters. Chin also notes that some union members are also ruling-party power holders, and there is likely to be "strong political opposition" to the current restructuring plans. Malaysia Airlines has restructured multiple times over the past several years only to be met with political interference alongside union opposition.
In 2011, the airline agreed to a tie-up with competitor Air Asia in a controversial share-swap. The deal would have seen key executives from both companies sitting on one another's board of directors and involved Tune Air Sendirian – a corporation representing the AirAsia Group – acquiring a 20.5% stake in the national carrier. In return Khazanah was to reduce its share in Malaysia Airlines while taking a 10% share in both AirAsia and AirAsia X. The Malaysia Airline System Employees Union – which represents about 20,000 employees – successfully blocked the move the next year, arguing that the equity deal amounted to a takeover by AirAsia. Malaysia Airlines and AirAsia were later both fined $3m after the Malaysia Competition Commission ruled that both firms were in violation of the country's 2010 Competition Act for striking a deal that would inevitably lead to a monopoly of domestic air routes by both companies.
Chin points out that while the government has no choice but to cut the workforce, the airline will also need to restructure. The new plan calls for Malaysia Airlines to focus on its regional network, although this fresh strategy will  be taking place in a market where competition has notably intensified in the past decade or so, even leading to overcapacity. In the past, Malaysia Airlines traditionally sought to capture the high end of the market and has done so successfully. According to the Centre for Aviation, the carrier was the largest driver of growth at Kuala Lumpur International Airport in 2013, "increasing passenger traffic by 29%, including 27% in the domestic market and 30% internationally, making it one of the fastest growing flag carriers in Asia".
The carrier is catering to a relatively solid market as well, with Malaysia posting some of the world's fastest passenger growth rates, driven by rapid capacity expansion by all three domestic airlines. Earlier this year, a new low-cost terminal opened, signalling the expectation that growth will continue. However, the airline's fortunes have shifted to the point that immense efforts will have to go into re-establishing it as a premium brand. Aziz is sceptical that it can be done, arguing that people have come to associate the airline with disasters.
"To overcome that takes a long time," he says. "The 12-point plan will probably go down as an example of how people repeat the same methods, hoping for different results."