MEAN CHEY RESIDENCES BY ROSEMARVEL BRINGS UNIQUE PERSPECTIVE TO LUXURY LIVING
Mean Chey Residences by RoseMarvel Property Development is a new modern contemporary luxury residential project situated in Phnom Penh's highest potential area. The project is now officially open for sale to potential homebuyers who are seeking for a unique perspective on luxury living in Phnom Penh City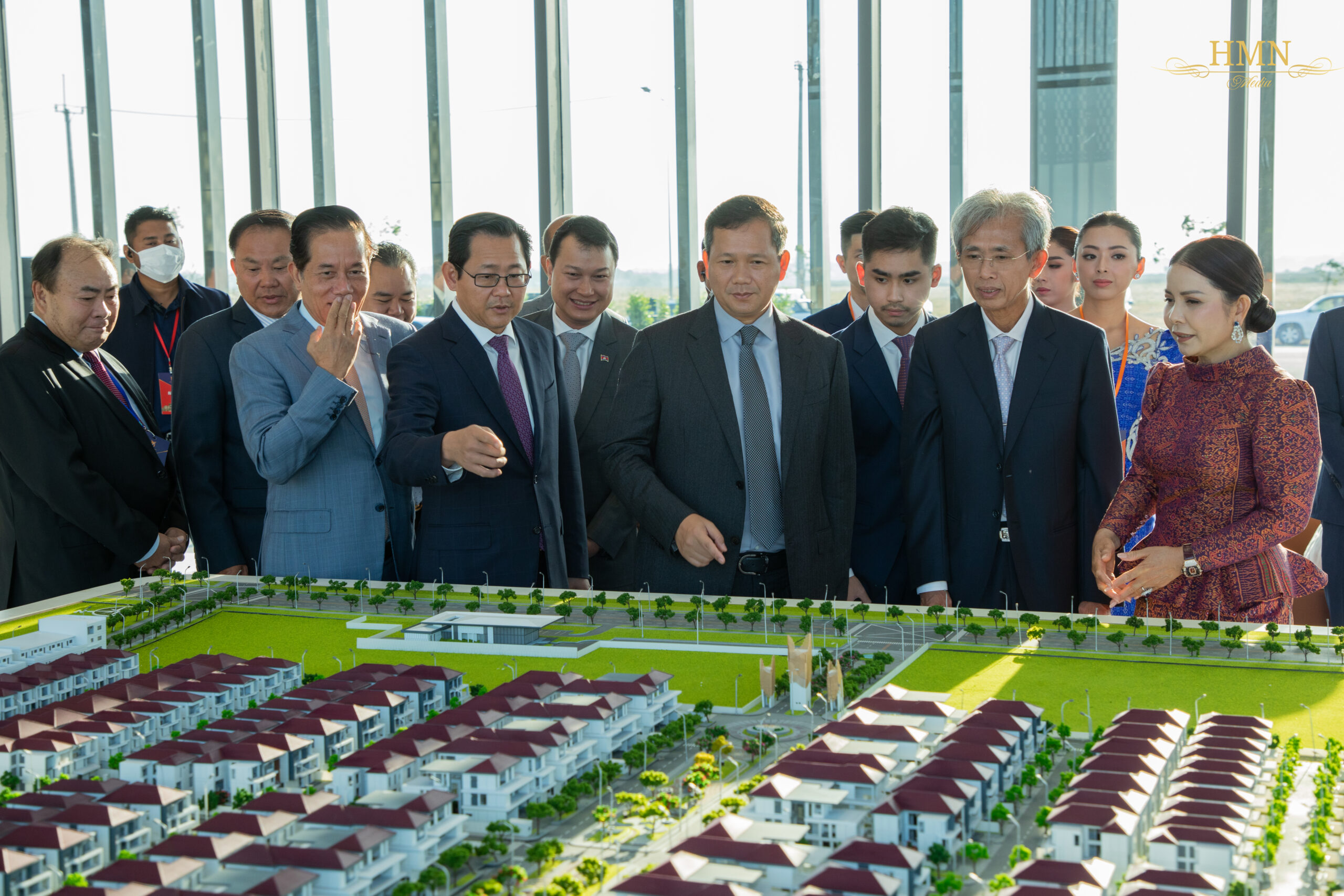 On the 17th of February held the residential project's first Grand Sales Event which presided over by His Excellency Dr. Hun Manet and hosted by Okhna Lim Rose and Lork Chumteav Oknha Sothy Monica, Chairman and Chairwoman of RoseMarvel Property Development respectively.
Mean Chey Residences is a 20-hectare large residential development situated along Samdach Techo Hun Sen Boulevard, commonly referred to as 60M road. The project is developed right next to the newly opened AEON 3 Mall, which you can walk directly to the mall in less than a minute.
The residential project has 4 types of Villa options and 2 types of Shop House options. The Villa options available in Mean Chey Residences are King Villa, Queen Villa, Prince Villa, and Princess Villa while the Shop House options are Standard Shop House and Special Shop House. Mean Chey Residences' Shop Houses are all facing toward AEON 3 Mall, perfect for commercial usage as well as convenience of living.
All Mean Chey Residences' house types encompass sleek western modern-contemporary and open-concept designs with spacious living areas and an abundance of indoor and outdoor facilities. The western modern-contemporary design is refreshing especially as a Borey design in Phnom Penh.
For more information about the property, please contact ROSEMARVEL PROPERTY DEVELOPMENT Co., LTD
086/ 078/ 090 72 77 88
---
Read more articles