Mark Clarkson, business development director for Asia-Pacific of OAG, a global aviation analyst and services provider, talks about Asean's aviation landscape
How prepared is Asean for an open-skies agreement?
In short, I don't believe that Asean is well prepared for an open-skies agreement. Like other commentators have mentioned already, it is not a 'true' open-skies policy. Central to this is the fact that there is no 'regional' authority that allows or dictates to member states that regional interests outweigh national, individual priorities.
What will be the biggest benefit of this agreement?
The biggest benefit of the agreement is or should be the relaxation of air-service regulations opening up air markets, increasing choice and consumer options. However, as the agreement is restricted in terms of 'freedoms of the air', and as not all Asean countries are aligned on the policy, these potential benefits will not be fully realised.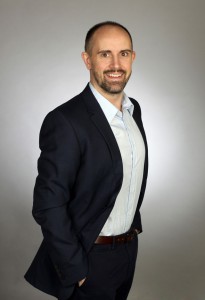 Which countries will reap the fruits of this agreement?
In theory, the larger, more established country markets and Asean airlines that are already profitable should benefit  the most in the short to medium term. If airlines were permitted access to operate to and from Asean countries, other than those that are their own home bases, these players would undoubtedly put significant financial pressure on the smaller developing airlines – particularly in developing country markets to either establish, grow or survive in the face of what would be very aggressive competition.
What political implications do you expect as the region's airline industry grows and opens up?
History dictates that political and national interests will always be at the centre of changes to the 'norms' of the industry. While there will always be regional sensitivities, there are many examples to draw upon that illustrate how politics dictate the development of air services, and this will likely also be the case in Southeast Asia. That is not to say that national interests are not important or
indeed the main priority, but certain decisions could create political tensions between neighbouring nations.
How do you see Asean's airline industry developing over the next five years?
The growth will undoubtedly continue. However, there will be a continuing cycle of consolidation, mergers and new start-up operations. I would fully expect that already strong airline brands will continue to expand and further penetrate the market, increasing their market share along the way and marginalising cash-poor and less-developed carriers. Aside from this, the biggest issue is infrastructure. Many markets are hamstrung by the lack of available airport infrastructure. Airlines are by nature mobile assets, while airports are fixed. The associated time, costs and capability to deliver the right infrastructure at the right time is incredibly difficult and
often simply not possible.