News to watch in Southeast Asia this month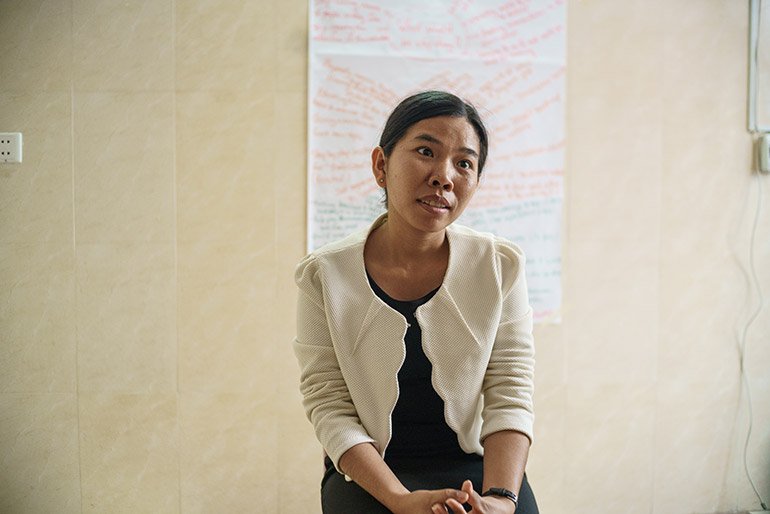 Cambodia – New boss to take reins of speech therapy project
Since 2013, OIC Cambodia has worked to establish speech therapy as a fundamental part of education in the kingdom. Next month, project coordinator Soeun Pisey (left) is set to take over at the organisation as part of its shift toward full Cambodian ownership
**
What first attracted you to OIC?
The first time I visited the OIC website I was very surprised – there are no speech therapists available in Cambodia. And it impressed me that a very small team like OIC had such a huge goal to establish speech therapy classes in Cambodia, and they are working toward their exit goal [in 2030]. I think that there are not many organisations who think about their exit goals – how they would like to withdraw their activity from Cambodia. Here at OIC, the exit strategy is about localisation, to give empowerment to the Cambodian people so that they have the opportunity to control their own destiny, and also so they can help other Cambodian people themselves.
What do you bring to the position?
In terms of leadership, maybe people have different leadership styles, but for me it's a kind of facilitation. I'm going to work closely with this collaborative team, within this hierarchy, so we work together as a team toward our goal.
What are some of the advantages of having Cambodian leadership at OIC?
We are working very well with the Cambodian people at the community level. So we are sure that we can gain more trust from the people from the community. We will work directly with them and provide support to them, and I'm sure that Cambodian leadership is beneficial and it will be acceptable on the community level. – Paul Millar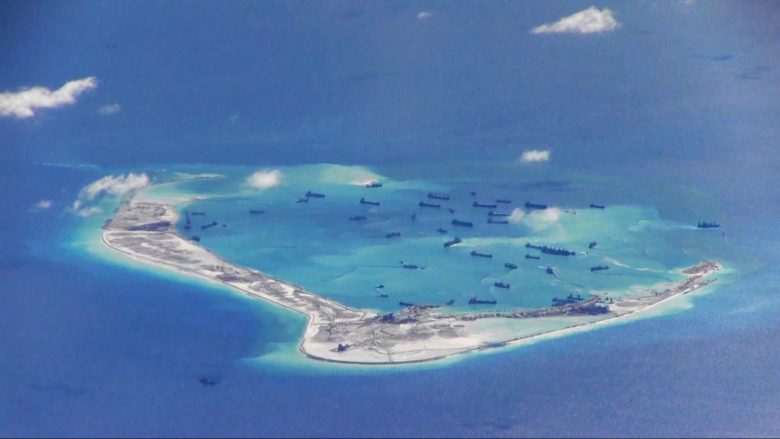 Region – Asean anxious about South China Sea weapons
Amid growing tensions between the US and China over the South China Sea, Asean's foreign ministers released a statement last month declaring their unanimous concern over China's increasing militarisation of its artificial islands in the disputed waters.
Although the regional grouping's decision to mention China by name is surprising, the region's heavy economic dependence on the superpower means the bloc is unlikely to act on its concerns.
Philippine foreign secretary Perfecto Yasay remained quiet on what specific "recent development" had prompted the ten-member association to issue an uncharacteristically firm statement, but described China's installation of weapons on its artificual islands as "unsettling".
Harry Sa, a research analyst at the S. Rajaratnam School of International Studies' US programme, told Southeast Asia Globe that the statement could be a "proactive step" to entice greater US involvement at a time when its interests in the region remain unclear. "That said, Trump does not have any particular interest in Southeast Asia," he added.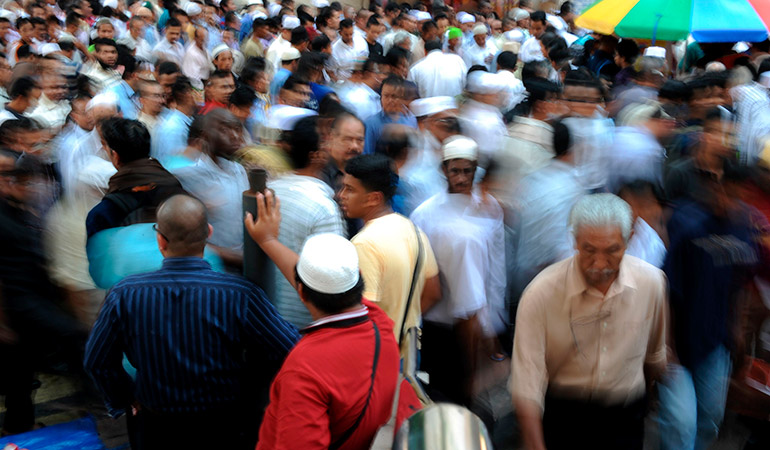 Malaysia – Tensions over proposed Islamic laws
This month, Malaysia will decide whether to pass proposed amendments to Act 355, which would allow Islamic courts to impose 30-year prison sentences, 100 strokes of the cane and fines of up to $22,000.
Advocates of the bill claim it is necessary to curb crimes against the Muslim community. But with 40% of Malaysia's population comprised of non-Muslims, it is feared that the amendments could fan the flames of religious intolerance in the country.
Helen Ting Mu Hung, a senior fellow at the National University of Malaysia, said that with or without the bill, non-Muslims are likely to feel threatened in Malaysia due to years of "creeping islamisation".
She added that the bill was initially presented as "enabling Kelantan [state] to implement hudud law, which caused generalised worries that its approval in the parliament would cause Malaysia to move closer towards theocratic rule". Advocates have since backed away from the Kelantan statement, insisting that the bill would merely enable Islamic courts to issue heavier punishments. 
Myanmar – Government claims Rakhine State is 'stable'
A statement released by Aung San Suu Kyi last month quoted Myanmar national security advisor Thaung Tun as saying Rakhine State had been"stabilised" and military operations in the area "ceased".
But many Rohingya who were forced to flee to Bangladesh during a bloody crackdown on the Muslim minority will not return, according to  a report by VOA News.
The military launched its "clearance operation" after nine policemen were killed in attacks on border guard posts on 9 October. It has since set up a team to probe alleged human rights abuses, after Suu Kyi promised the UN high commissioner for human rights that she would investigate reported atrocities.
However, the plight of the Rohingya is unlikely to be resolved any time soon, as Suu Kyi has prioritised the country's ongoing peace process in the coming months. In the eyes of Marco Buente, an associate politics professor at Malaysia's Monash University, these are both "huge missions" for Myanmar's leader.
"In Myanmar, the house is burning and Suu Kyi needs to play fireman in every corner," he said.