Islamic finance is a growing sector that allows Muslims to invest in accordance with religious teachings, and has traditionally been dominated by men. But Malaysian women are shattering the industry's glass ceiling, making global heavyweights take note
The world of Islamic finance is booming. Over the past decade, sharia-compliant assets have grown at double-digit rates annually, from about $200 billion in 2003 to an estimated $2 trillion today, according to the IMF and the World Bank.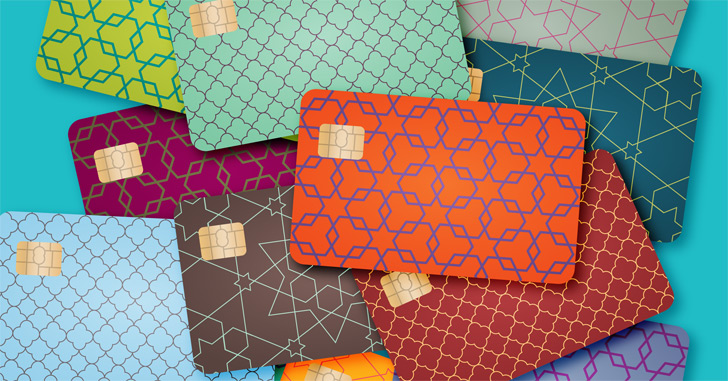 The sector offers financial services that adhere to sharia law – a set of moral rules for Muslims laid out in the Qur'an and the Prophet Muhammad's teachings – by prohibiting the receipt or payment of interest, or investments in high-risk ventures, which are seen as being akin to gambling.
Sharia law also bans financial activities considered harmful to society, ruling out investments in products such as alcohol, tobacco, firearms and pornography.
Despite this emphasis on ethics, and the growth of the industry at a time when women are increasingly making their mark on the corporate world, the sector is incredibly male-dominated.
In the Gulf region, where much of the sector is concentrated, there are no female Islamic scholars acting as advisors to financial institutions, a key position in the sector. While there are a few prominent women sitting on company boards and working as CEOs in Bahrain and Kuwait, they are notable exceptions.
Harris Irfan, managing director of the European Islamic Investment Bank, told Islamic Finance News: "Women have virtually zero representation at board level in Islamic banks and very little at senior management. Unless this issue is addressed, the culture of Islamic finance will be little different to the culture of conventional finance."
Clearly, this is in large part a result of cultural factors. But even in the UK, one of the largest Western markets for Islamic finance and a country that has traditionally been more progressive on gender equality, progress has been slow.
"[T]here are five fully sharia-compliant banks licensed in the UK, [and] there are more than 20 banks in operation who offer Islamic financial services. However, in the UK's 40-year commitment to the Islamic finance industry, we haven't seen one female CEO," said Samina Akram, the managing director of London-based Samak Consultants and founder of the Women in Islamic and Ethical Finance Forum.
However, there is one country where women are seizing plenty of top leadership roles: Malaysia.
Three of the Malaysian central bank's 11-member Sharia Advisory Board are women, while Zeti Akhtar Aziz has been governor of the central bank since 2000 and was the first female to hold the position. Malaysians frequently dominate lists of the most influential women in the Islamic finance sector: one list compiled by London-based magazine Isfire in 2013 named 15 Malaysians among their 20 top picks, while in another put together by Indian magazine Islami Tijara in 2014, seven out of the ten women chosen were from Malaysia.
"[In Malaysia], we see many inspirational female leaders and industry pioneers who have inspired and motivated a new generation of female talent," said Akram.
Among the country's high-profile female CEOs is Fozia Amanulla, the CEO of Alliance Islamic Bank. She said the bank also counts five other women in senior management roles. "In fact, unlike other jurisdictions, or even some Western economies for that matter, the ubiquity of women in high-profile leadership roles in Malaysia is such that it is not even considered a rarity or novelty," she said. "Malaysia has been much more liberal in its acceptance of women in leadership positions, whether in conventional finance, Islamic finance, politics, or other spheres of business and society."
Aida Othman, the director of Malaysia's Zico Shariah Advisory Services, is one of the most qualified Islamic finance lawyers in the world. She said that when the sector first emerged in Malaysia, it was a natural progression for women to be part of that world: "Women have always been active and visible in academia, and academia is where many women who are sharia advisors are found. A number of them involved in the discourse on Islamic finance naturally qualified for these leadership positions."
Othman credits the country's generally advanced education policies, as well as the open-minded attitude of male Islamic scholars and experts toward their female counterparts. The country has several initiatives to develop its Islamic finance talent base, including the International Centre for Education in Islamic Finance – the world's first university dedicated to the sector – which has a scholarship programme for female students.
"Malaysia, I think, began by introducing an education policy that promotes women. If she is a good student, she can obtain places at university and so on – it's through education that women can get positions in the working world… It's the key to enabling their empowerment," Othman said.
"When Islamic finance began to emerge and develop, I note that the male experts in the field didn't put up any barriers to women. They put in the hours to train and mentor them," she added.
Malaysia is, according to Akram, a "pioneer and global leader" in Islamic financial services, something she said had helped the country to also increase gender parity. The Malaysia Islamic Finance Report 2015 found that Islamic finance assets held in the country reached $426 billion in September 2014, while the Islamic banking sector alone is projected to grow to $296 billion by 2019.
Despite having a much larger Muslim population, neighbouring Indonesia is "at least a decade behind Malaysia" in terms of building its Islamic finance sector, said Akram. According to Reuters, Islamic banks in Indonesia hold roughly 5% of total banking assets in the country, compared to 20% in Malaysia.
While Indonesia boasts more female scholars, and women sitting on the National Sharia Council, than most other Muslim countries, it has lagged when it comes to promoting women to top corporate positions.
"There are several women in senior roles within its banking sector. However, there are far fewer in higher-managerial, CEO and board-member roles compared to Malaysia," said Akram, adding, however, that she does believe this will improve. "It's in Indonesia where, in 2001, we saw the country's first female president, Megawati Sukarnoputri, the fourth woman to lead a predominantly Muslim nation. I'm sure it's just a matter of time before more women will rise through the ranks of its financial system."
Widely documented by economists is the fact that allowing women to enter the workforce has clear benefits, including doubling the number of people who are contributing to the economy.
Companies that ignore female talent are putting their business at a huge disadvantage, Akram said: "There is an overwhelming amount of research that has been conducted, especially in the past decade or so, which shows that companies who hire women benefit from stronger financial performance and improve shareholder value. Hiring women doesn't just benefit the bottom line, gender diversity also helps companies make better decisions."
And women are increasingly controlling large amounts of wealth across the world. The Kuwait Finance Centre has estimated that the net worth of women in the Gulf could grow by 15% to $258 billion by 2023. Further, Othman said that in the same way many women often prefer a female doctor or lawyer, they might also feel more comfortable discussing financial matters with another woman. These factors have been recognised by several Gulf banks, which are now looking to the Malaysian example and trying to attract and nurture more female staff.
"We are seeing a lot of initiatives to get female customers in, as well as on the employment side, and the two are driving each other," Ashruff Jamall, global Islamic finance leader at PwC Middle East, told Islamic Finance News. "More women working in Islamic finance could certainly attract more female customers, and that is where the synergy lies – you cannot look at the two in isolation."
Akram, whose Women in Islamic and Ethical Finance Forum was set up just last year but already has over 5,000 members, said that, in many ways, the issues women are facing in Islamic finance mirror those in the wider finance industry: talented female candidates are available, but they are not always securing the top roles. Yet she is optimistic this is beginning to change.
"When I first entered the industry several years back, you would hardly see any women speaking at conferences or mentioned in mainstream media. However, over the years, much progress has been made. We are beginning to see women who are not just visible, they are at the forefront of innovation and playing increasingly important roles in industry development." 
Keep reading:
"Vietnam's arabica push" – Vietnam has long focused on grinding out cheap robusta coffee. But with more farmers cultivating high-grade arabica, the country could become a key source of the more boutique bean