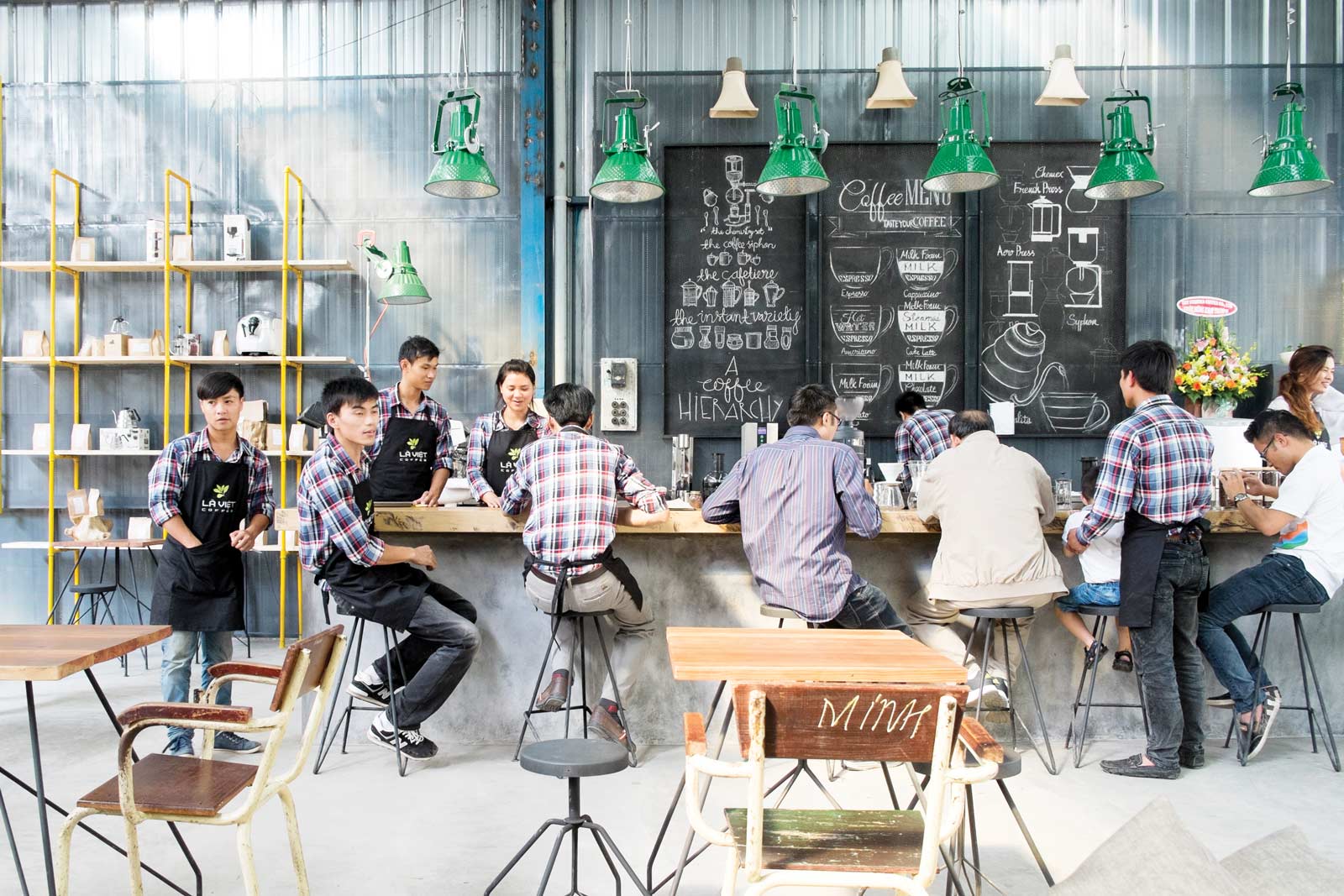 During a meal on a farm outside Dalat, Cil Ha Sen recalls how government officials dropped off arabica coffee seedlings to his community in 2001. Before that, they had mostly survived on tubers and by trapping animals in the surrounding forest. "We didn't know what to do with the seedlings," said Sen. "We planted it like corn."
For years, he and his relatives pulled all of their coffee berries off their plants every three to four months and sold them at wildly fluctuating prices to middlemen.
To get through the seasons, many took usurious loans from those same buyers. Half his village, Sen said, has lost control of farmland they were given after being relocated to Lam Dong province at the end of the Vietnam War. He and his wife recently sold plots of land to cover debts they incurred while putting their daughter through school.
But this year, Sen's household is taking a different approach to coffee production and sales. They are joining six other families in building facilities to dry their beans at home and store them until the price is right. They are part of a small group of farmers trying to shift their focus to quality over quantity.
Donning coats in the fading light, the family mounted motorbikes and rode to the nearby La Viet Café to drink cappuccinos brewed by their daughter, Sa Bet, who left her job teaching English to study roasting and brewing techniques.
---
A former professor named Tran Nhat Quang opened the café in mid-2015 after four years spent sourcing small lots of high-quality arabica. The sleek retail space sits inside a cavernous warehouse used to process beans. The industrial space feels oversized in the sleepy provincial town, where the most recent population count came in at just 200,000.
During opening weekend, customers ordered from a menu containing five different beans harvested from farms around the city, which sits in the mountains about 300km north of Ho Chi Minh City. Some followed café staff on guided tours that began in La Viet's glass-enclosed roasting labs and ended at a towering dry mill that can process a tonne of green beans in an hour – a significant gamble for the small company. La Viet sold just 25 tonnes of coffee in 2014, half of which stayed in Vietnam. Quang says he sent a single tonne to the US. "We have to prepare for the future," he said.
Quang's ambitions represent a radical departure from the commodity coffee industry that the government created in the 1990s through a concerted campaign to move robusta production into Vietnam's sparsely populated central highlands. The effort involved clearing away jungle and ethnic minority communities to make way for vast expanses of cheap, high-yield robusta shrubs that grew at lower altitudes than arabica and yielded far more beans.
In one sense, it worked: the country generates roughly twice as much robusta as Brazil – which has a landmass 2,400 times the size of Vietnam – and is the second-largest exporter of coffee in the world. But walk into any upmarket coffee shop from Melbourne to Hong Kong and you are unlikely to encounter Vietnamese beans.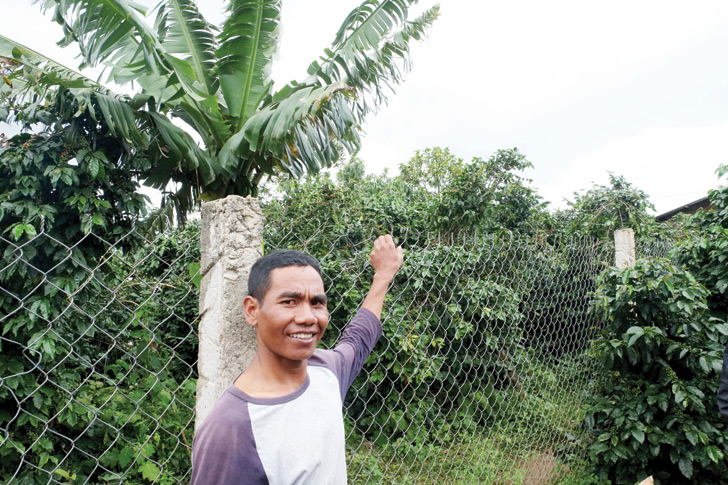 Last year, a US Department of Agriculture team in Hanoi forecast that Vietnam would export 1.72 million tonnes of green coffee beans, most of which will disappear into branded soluble powders. Less than 4% was arabica, the pricier breed of coffee that French colonists established in highland plantations over a century ago.
During the past decade, the Vietnam Trade Promotion Agency has released two reports suggesting the country's singular focus on quantity had led to deforestation and limited returns for growers. "According to the Ministry of Agriculture and Rural Development, 90% of coffee products [leave the country] in raw form with low added value," the 2014 National Export Potential Assessment report noted. "As a result, Vietnamese coffee is only offered at a lower price than the average world prices."
Plans for adding value to the supply chain have mainly focused on scaling up production while building local facilities to turn robusta into the instant coffee products that have become popular in developing markets such as China. The government has also announced plans to increase output of arabica on several occasions, but since 2012 there has been little movement on this front.
Producing high-quality arabica is no easy feat. One major buyer, who exports robusta by the container from plantations in the Central Highlands, said it would be far easier, and likely more profitable, to sell 99 tonnes of robusta and a tonne of chaff than it would to sell 100 tonnes of good-quality arabica – even though the latter could fetch twice the price.
---
Starbucks' Vietnam general manager, Patricia Marquez, estimated it would take a decade before superior arabica coffee starts coming out of Vietnam in any quantity. Arabica requires hard work, she stressed. It is labour-intensive – farmers have to get up every morning to pamper their plants and must pick each cherry as it ripens. "With robusta you just [shake] and beans come out," she said.
Yet Starbucks is betting on Vietnam's arabica beans and ambitious farmers like Sen. In the same month that Quang opened his speciality shop, the global coffee giant unveiled a new product called Reserve Da Lat, a blend of catimor (a robusta-arabica hybrid) harvested at 150 farms outside its namesake town. Marquez described the product as part of an exclusive, small-release line available online and in select stores.
Reviews of the Dalat blend on Starbucks' website were hugely positive, and at the time of writing the line was sold out. Will Frith, an arabica expert with years of experience in Vietnam described Reserve Da Lat as "surprisingly decent". Between consulting jobs in Singapore and the US, the Vietnamese-American helps to train roasters in Ho Chi Minh City to pull subtle notes from high-end beans, collaborating with the kind of cafés that inspired the global coffee giant to move into specialty blends. "I'm stoked for [the Starbucks rollout]," he said. "It's going to prove to producers that there is a market for high-end arabica from the region and hopefully help to increase both quality and volume."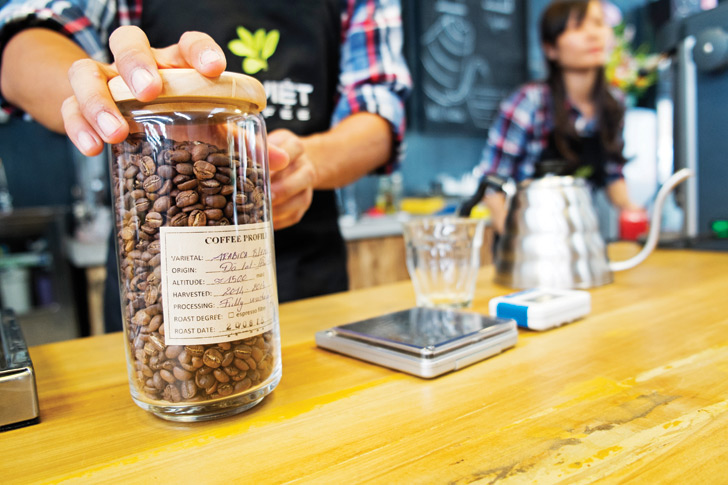 In the meantime, Dalat's arabica beans are finding a home at a growing handful of niche cafés where some coffee drinkers are turning their noses up at international chains offering sweetened iced drinks and bitter offerings brewed from overseas beans. "I think, partially, those Starbucks-esque cafés actually made me want to do something opposite," said Dung Nguyen, a former construction project manager who helped open a café called the Workshop in Ho Chi Minh City's downtown shopping district.
The familiar ca phe sua da is nowhere to be found on the Workshop's menu. Once a city staple, the recent explosion of Western-style lattes, espressos and pour-overs has caused locals to question the integrity of the brew. Many local roasters had been caught adulterating their beans with flavouring, dyes and fillers. However, discerning coffee consumers mostly agree that even clean robusta – which has been likened in flavour to burnt tires or worse – requires a heavy dose of condensed milk to go down.
Instead, at the Workshop, patrons can choose from half a dozen different brew methods. The café now roasts and sells whole beans imported from established coffee producers such as Kenya, Ethiopia and Guatemala, but Nguyen said the clientele favours local arabica.
"For about three months we've had more foreign beans than Vietnamese beans, but we're finding the Vietnamese beans go first," he said. "It seems people prefer the Vietnamese beans, but only after they have something to compare them to."