Low Taek Jho – better known as Jho Low–  achieved infamy in 2015 when officials began investigating 1MDB as a front for illegal transactions and money laundering. It ended up being revealed as one of the biggest scandals in recent history, involving multiple countries around the world, including the US. Low, now 36, is widely believed to have been the financier in control of 1MDB's capital, and has been accused of stealing hundreds of millions from the development.
Low was charged yesterday in absentia with five counts of fraud under the country's Anti-Money Laundering and Anti-Terrorism Financing Act, based on his alleged funneling of more than $1 billion from 1MDB through his own company, Good Star. He now faces seven charges in total in Malaysian courts, having already been charged in August.
Four others involved in the 1MDB scandal were also charged in absentia yesterday, with the five fugitives facing a total of 13 new charges altogether.
"All of them have fled the country," said Mohamad Fuzi Harun, inspector general of police in Malaysia, following the announcement of the charges. "If they are identified to be in any country, we will request for extradition through the Attorney General's Chambers."
Jho Low, who has been brought up on charges in Malaysia, Singapore, and the United States, has long been believed to be hiding out in China, though Chinese officials continue to deny his presence in the country.
"If they truly have him, China won't give Jho Low up so easily," political scientist James Chin told the South China Morning Post.
Tom Wright, co-author of a recently released book detailing Jho Low's illegal exploits, said in an interview with CNBC that he has reason to believe China is intentionally keeping Low away from trials that could, once underway, reveal illegal or unsavory Chinese activity in Malaysia.
"The reason could be that Jho Low has been involved in a lot of infrastructure deals in Malaysia that involved Chinese companies," Wright told the news network. "There could be some dirt there that's embarrassing to certain Chinese state-owned company CEOs."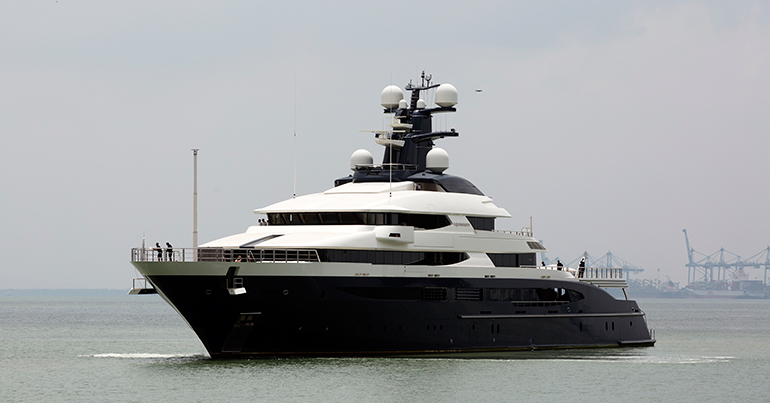 "Billion Dollar Whale", co-authored by Pulitzer Prize winners Wright and fellow reporter Bradley Hope, was released just two months ago as an "epic true-tale of hubris and greed". The account documents Low's most outlandish financial exploits, including his purchase of real-estate, extravagant yachts, and million-dollar jewels.
It also details how Low funneled 1MDB funds into a US film production company, Red Granite Pictures, which produced the film "Wolf of Wall Street" – a popular western movie that depicts the lifestyle of a high-living, corrupt businessman.
"The irony is amazing" that Low, who is alleged to have committed financial fraud, was involved in a movie about exactly that crime, a Malaysian analyst told the South China Morning Post.
According to reporter Wright, who has spent the past year focusing on investigating Jho Low's alleged offences, Low – who came from an affluent Malaysian family and had extensive opportunities to legally expand his wealth – is a "a very hard character to figure".
"He just wanted to be the centre of the world," Wright said during the CNBC interview. "He wanted to throw the biggest champagne-drenched parties anyone had ever seen… he wanted to date [supermodels]… he couldn't stand to not be the centre of attention."
[manual_related_posts]
While Malaysia continues to pile charges onto Low's list of alleged crimes, officials in the US are also focussing their efforts on rooting out the tens of millions of dollars Low allegedly funneled into the country through false loans and bank statements. On 1 December, a civil forfeiture claim filed in the US revealed that the US Department of Justice had seized $73m from American bank accounts linked to Low.
Since allegations regarding 1MDB were initially made, Low has maintained his innocence. Speaking through his attorneys, Low responded to the recent charges with a statement that claims he cannot expect a fair trial in Malaysia, where a national election earlier this year saw Prime Minister Najib Razak ousted and consequently hit with charges relating to his own involvement in the 1MDB scandal.
"Low will not submit to any jurisdiction where guilt has been predetermined by politics and there is no independent legal process," the statement reads. "It is clear that Mr. Low cannot get a fair trial in Malaysia."