Cambodian photographer Ly Min, whose picture Cave of Skulls has been recognised by the Sony World Photography Awards 2018, talks about what the acknowledgement means to him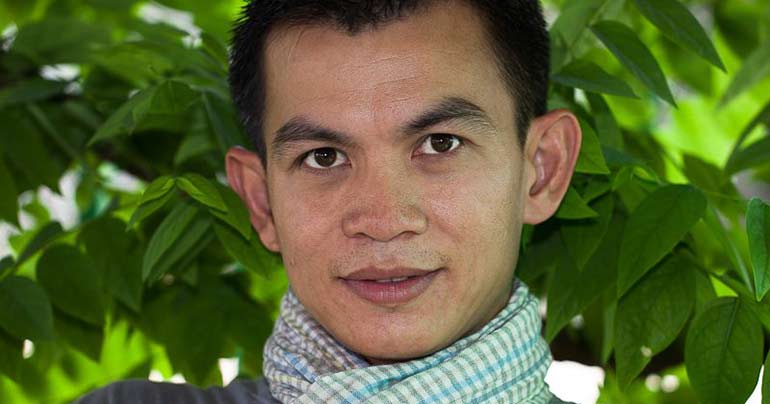 What does being acknowledged by the Sony World Photography Awards mean to you?
The honour of being acknowledged is very meaningful, an experience that I will never forget in my whole life. It's a great honour for me, my family, and especially for Cambodia as a whole, as this achievement means we can showcase Cambodia to the rest of the world. This is my honour as well as my country's honour.
The experience of being able to compete in a worldwide award along with other photographers from many other countries means that I will be able to know my own level by comparing my work to that of the other photographers. However, what is more important than competing with other people, is that I am competing with myself, to know my own capacity so that I can develop myself further.
What inspired you to take the Cave of Skulls image? Did you plan the shot or was it a spontaneous photo?
What inspired me to take the picture Cave of Skulls is that I like to take travel pictures, and to capture natural scenery and historical places. I have been to many caves but the 'cave of skulls' is the most interesting one for me because of its history of both happiness and sadness. The happiness part was that the cave was used as a theatre for traditional performance, however when Pol Pot's regime started, they used the cave as a place to kill innocent people. They hit and killed people from the top of the cave and then dropped their bodies in, so this place was filled with corpses and skulls.
Another thing that inspired me to take the picture was that the cave has great natural lighting. Since the entrance of the cave is facing west, during sunset the soft rays of the sun light up the cave. Nowadays the cave has become a place of worship with people coming in, burning incense and making offerings to the people who passed away. The sunlight, combined with the smoke from the incense, created a beautiful scene that inspired me to take the photo.
It was not planned. I have been to the cave twice, but the first time the shot was not very good and so I decided to go back again to capture the picture that I had imagined. The second photo had enough lighting, rays, shadow and an interesting subject.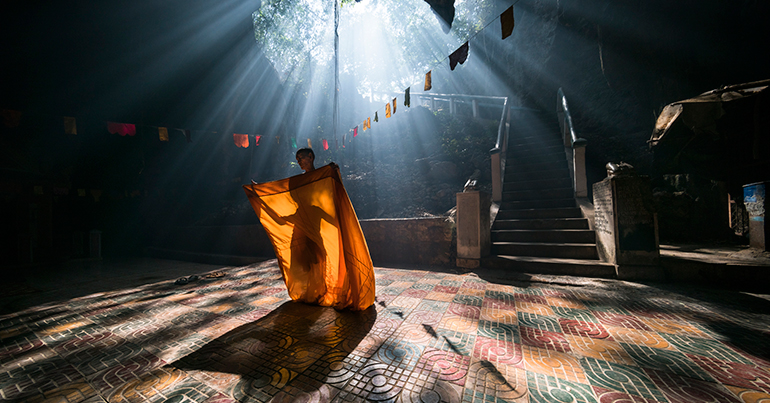 You also own a business in Phnom Penh? Would you like to be a full time photographer or do you prefer doing it in your spare time?
I have a small-scale business of my own to support my family and photography is just a hobby that I've done for a long time. I never thought about earning anything from opening a photography business because if I do it as a business, I will be under a lot of pressure and I won't be able to produce the quality of pictures that I would like to.
When you are out with your camera, what sort of things inspire you to take photos?
My inspiration comes from light and shadow. People who know my work and me will know immediately that my pictures relate to light and shadow. If I see great light and shadow I will pull out my camera and it is a plus if there is an interesting subject nearby.
How did you first get into photography?
My father is the one who inspired me to take up photography. When I was young he would use cameras to take memorable family photos and that is the reason I've been interested in photography since then.
After that, when I was in secondary school I was able to hold a film camera for the first time, one left behind by my father. Back then I only took family photos. I didn't get my first digital camera until 2012. I spent over a year studying by myself with the help of the Internet.
At that time, I can say I would take pictures of anything. One year after that I grew to enjoy taking landscape and nature photos and another year after that I took macro pictures of small insects and then a year later I started to like street photography. For the last three years I have focused on travel photography.
Related reading: