Cambodian photographer Ly Min has been recognised in the 2018 Sony World Photography Awards, with his image Cave of Skulls being selected among the top 50 in the world in the Open Travel Category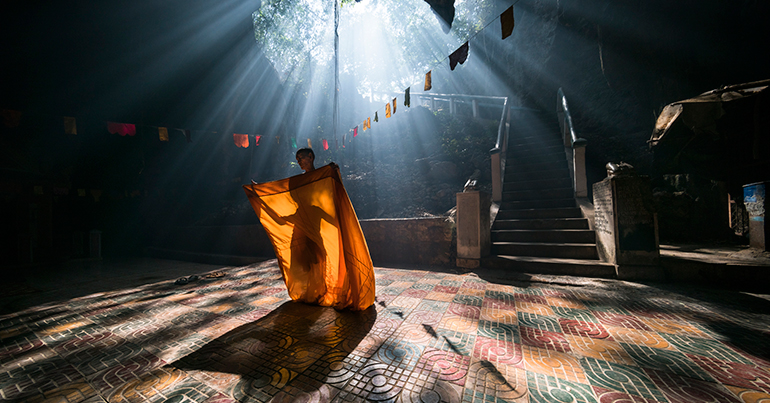 The Open competition rewards the best single image across ten categories, and Min's photo has been acknowledged as one of the best in the world. In addition to the Open competition, photographers submit entries under Professional, Youth and Student Focus categories.
The photographer's commended picture captures a monk changing his clothes in a cave during the Buddhist festival Kathina. Traditionally, robes are donated to monks as a way of offering gifts to the Buddha and his servants.
However, the picture's name relates to the cave, where thousands of innocent people were killed during the Khmer Rouge regime in the 1970s.
Min is a business owner in Phnom Penh and devotes his free time to photography. Last year, he won first place in the Cambodia National Awards section of the Sony World Photography Awards.
"On my days off I get up very early and stroll down my hometown or in the countryside looking for interesting photos to take. Sharing these images is just as important to me as peer recognition," Min said, speaking of his passion for photography.
The Sony World Photography Awards has entrants from more than 200 countries and territories around the world, with 320,000 applicants making submissions this year.
The Open competition winners will be announced on 20 March, and the overall and Professional category winners revealed on 19 April.
Related reading: