Low-cost airlines have revolutionised Southeast Asian travel. Focus Asean examines the rise and rise of the region's no-frills carriers
Gone are the days of high airfares and limited travel choice. For the past 15 years, Southeast Asia's low-cost airlines have been remodelling the region's aviation landscape, transcending national boundaries and bringing affordable travel to the masses.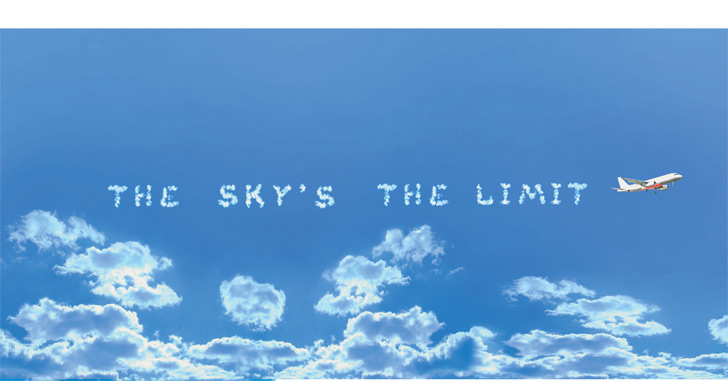 Today, a staggering 23 low-cost carriers (LCCs) crowd the hotly contested sector. Moreover, two-thirds of all regional airline seats are on LCCs, illustrating the demand for budget-friendly travel options.
"LCCs came quite by chance," explained Shukor Yusof, founder of Malaysia-based aviation research firm Endau Analytics. "When Tony Fernandes bought AirAsia from DRB Hicom back in 2001, the airline had two aircraft and was on the brink of bankruptcy with some $10m plus debts. Fernandes and his partners took a huge gamble and won – big time. They had the vision and support from the Malaysian government, and were able to revolutionise discount air travel in Southeast Asia."
AirAsia's gamble certainly paid off. Not only has the carrier succeeded in shaking up the industry with its low-cost, no-frills strategy but it also pioneered the model of setting up cross-border ventures in order to circumvent market regulations on ownership control.
By settling for a minority stake, AirAsia has expanded operations outside its home market with operating units in both Thailand and Indonesia. In recent years, the carrier has partnered with airlines and investors to create affiliates in the Philippines, India and Japan.
"Asean is quite fortunate, because of the phenomenon of AirAsia," said Kris Kosmala, Asia-Pacific's managing director of Quintiq, a multinational company that provides IT solutions for various industries, including aviation. "It showed that it can compete against Malaysia's flag carrier and grow the airline rapidly in [the] number of planes and destinations. With good capital base and confidence of the capital vendors, as well as airplane leasing companies, their management demonstrated what can be achieved, in a relatively short span of time."
Kosmala believes the savvy carrier has provided a template for others, and Malaysia-based aviation professional Lim Ben-Jie agrees. "Soon enough, other parties were keen to hop on the bandwagon when AirAsia proved to be a viable and sustainable business model," he said.
Now, dozens of low-cost airlines are seeking to cash in on a burgeoning middle-class and first-time flyer market. However, it is not all about cheap fares and bare-bone amenities. Kosmala states that low prices alone "lead nowhere" and do not create "a long-lasting customer feeling of being uniquely valuable".
"Having the right strategy, the right equipment and strong management are among the key criteria of any successful airlines and it applies to LCCs too," added Yusof.
With a diverse portfolio of 18 destinations across eight countries and territories including Australia, China and Japan, and an operating profit of $13m at the end of 2015, Singapore-based Scoot is an operator that seems to be getting it right.
In just three years since launching, the carrier has the distinction of being one of the few Asean-based carriers that operate in the medium- to long-haul segment with a widebody fleet.
"Traditionally, LCCs have tended to operate from point to point using homogenous narrowbody fleets. But as more consumers get used to travelling by low-cost carriers, their travelling patterns and needs have evolved over time," Campbell Wilson, chief executive officer of Scoot, told Focus Asean.
"The injection of widebody aircraft into LCC fleets… can be seen as a natural response to this phenomena – to provide carriers further route options, more flexibility in capacity deployment and consumers more product choices," said Wilson.
Scoot's strategy echoes a shift in market dynamics. According to the Sydney-based Centre for Aviation (CAPA), five Asean LCCs now have an all-widebody fleet, while two – Cebu Pacific Air (CEB) and LionAir – operate widebody aircraft alongside predominately narrowbody fleets.
Southeast Asia's low-cost airlines
In total, Southeast Asia's LCCs ended 2015 with 610 aircraft, with 1,100-plus planes on order. Most are new generation narrowbody aircraft, typically used for short- to medium-haul travel. But, according to a CAPA report, signs show that there has been greater capacity growth in medium- and long-haul markets that connect Southeast Asia with other regions. The same report said that LCC growth within the region slowed last year.
"For the first time since the birth of LCCs in Southeast Asia 15 years ago there was a drop in the LCC penetration rate within Southeast Asia," it said. "The narrowbody segment grew by a relatively modest 9% in 2015."
2016 would likely experience a similar trend, said CAPA, "with relatively slow LCC capacity growth within Southeast Asia and more rapid growth on routes connecting Southeast Asia with other regions in Asia-Pacific". This spells good news for Scoot, which is transitioning to an all-Boeing 737 Dreamliner fleet and adding destinations to the Middle East and India.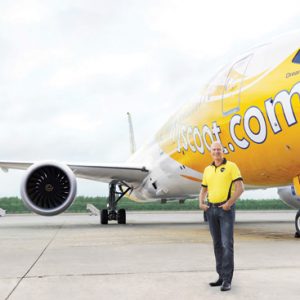 "Carriers such as AirAsia X, Scoot and Cebu Pacific are revolutionising long-haul travel, which has enabled travel beyond Asean shores while opening opportunities for travellers outside of Asean to venture into Southeast Asia, or to use Asean as a transit point to other destinations," said Ben-Jie.
A closer look at Cebu Pacific Air reveals another well-positioned LCC, which has experienced rapid growth in recent years. Last year, the carrier flew 18.4 million passengers, representing an increase of 9% from the previous year.
"CEB is always looking for opportunities to serve regions with large Filipino communities, such as Hawaii in the US," explained Atty. JR Mantaring, the airline's vice-president for corporate affairs. "We also remain interested in mountingadditional flights to key destinations in the Middle East."
Catering to three to four million-plus overseas Filipino workers, on top of its home market of 102 million, Cebu currently operates a fleet of 57 aircraft to 30 international and 34 domestic destinations. According to CAPA, CEB is Southeast Asia's third-largest LCC group, behind AirAsia and Lion.
"Today, CEB operates the most flights, most frequencies and seats from the Philippines to the Asean," said Mantaring. "CEB will continue to review expansion plans, mount additional frequencies to meet growing demand in emerging markets, and continue to offer the lowest fares to the widest low-cost network to and from the Philippines".
Looking into the future of the sky, Cebu is set to take delivery of 33 more narrowbody jets – three new Airbus 320 and 30 Airbus A321neos – as well as 16 smaller ATR 72-600s.
However, as Asean's 'open skies' policy – the region's long-awaited single aviation market – continues to take shape, Mantaring sees opportunity on the horizon. "With open skies, CEB can add more flights to and from key destinations in Asean, to meet the growing travel demand within the region," said Mantaring. "Subject to regulatory approvals, the agreement further allows carriers to upgrade its Asean flights to wide-bodied aircraft and increase capacity without the need for air talks. This streamlined process will enable CEB to focus on expanding its operations, stimulating passenger traffic, and improving customer experience rather than spending valuable resources on negotiating for additional air rights."
While the agreement is still a work in process, Ben-Jie agrees that deregulation and liberalisation has its benefits. "Many more routes will witness a fall in fares soon with the onset of liberalisation in Asean. Needless to say, traffic will likewise increase as more travellers can opt for air travel and the added frequency bodes well for business travellers."
Until such a time, Mantaring said it's nothing but bright skies for the region's LCCs, and Yusof agrees, saying: "Low-cost air travel is no longer a fad and is here to stay and grow."