As Asia's Leading Education Expo, Learning & Teaching Expo (LTE) equips education professionals to keep pace with the global development of education. This year, LTE will take place again in Hong Kong from 12 to 14 December 2018, bringing together worldwide educators and school leaders to exchange ideas along latest educational trends and practices, as well as sourcing innovative and advanced educational resources from around the world.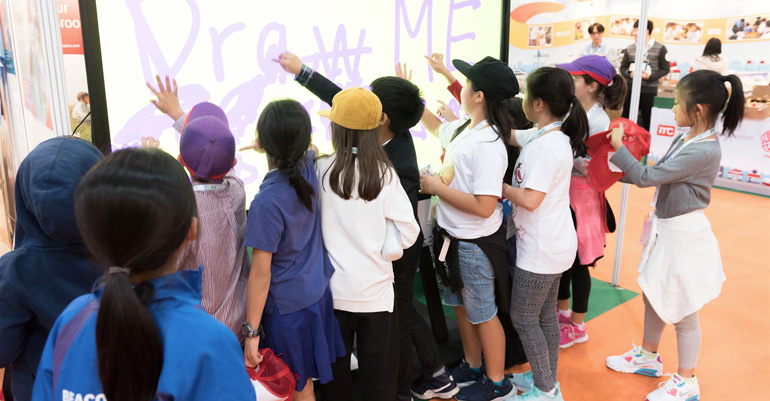 Catch a Glimpse of the Future of Education
Over 200 sessions of keynote presentations, seminars, workshops and lesson demonstrations will be hosted by more than 300 educators, scholars, government officials, academics and school leaders worldwide, covering a wide range of themes including Global Horizons on Learning and Teaching Innovation, Groundbreaking EdTech and Educational Resources, Practical Pedagogies to Improve Student Engagement, Student Wellbeing and Positive Education, STEM and Maker Education, Vocational and Higher Education, Inclusive Education and Early Childhood Education, etc.
Highlighted 2018 Keynote Speakers
Dr Jared Cooney Horvath, Director, Science of Learning Group, Australia
Professor Kirsti Lonka, Professor of Educational Psychology, University of Helsinki, Finland
Professor Rose Luckin, Professor, Learning Centred Design, Knowledge Lab, University College London, UK
Dr Ioannis Miaoulis, President and Director, Museum of Science, Boston, Mass, USA
Mr Anthony Salcito, Vice President, Worldwide Education, Microsoft
Highlighted Expo Programmes
Keynote Presentations: World-renowned educators will share their insights into global education development.
K12 Theatre: Experienced educators will introduce new and effective education solutions with practical case studies.
21st Century Classroom and Innovation Classroom: International and local schools will demonstrate effective pedagogies using technologies and eLearning tools in different subjects.
SEN Theatre: SEN scholars and experts will illustrate the latest practices and strategies for teaching students with special educational needs.
Early Childhood Education Theatre: School leaders and teachers from the early childhood education sector will share innovative ideas and pedagogies for early childhood education.
VPET and Higher Education Theatre: Partnered with eLearning Forum Asia (eLFAsia) and Vocational Training Council (VTC) in Hong Kong, vocational education experts, university professors and scholars, etc. will discuss the development trends and pedagogies in vocational and higher education.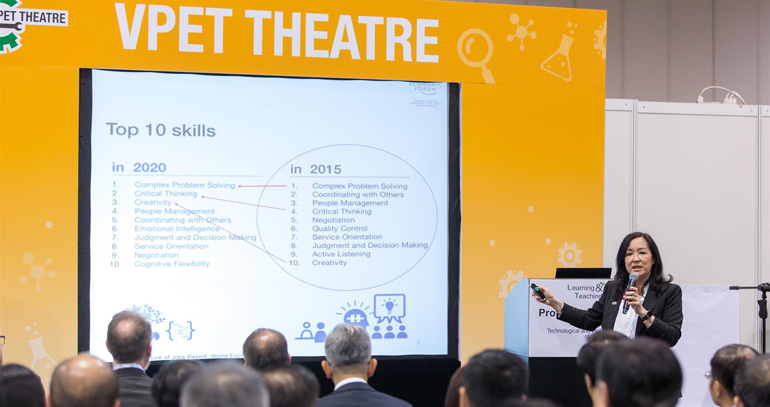 Source the Latest Worldwide Education Solutions
This year, LTE will have over 350 exhibition booths featuring global educational suppliers from Australia, China, Finland, Hong Kong, Malaysia, South Korea, the UK and the US, etc. and they will showcase their best education solutions and resources, including school facilities and furniture, classroom supplies and equipment, educational toys and games, STEM and Maker resources, ICT hardware and software, network solutions, online and eLearning resources, educational products and services for the early years and special education sector.
New to 2018: Great British Classroom and Startup Zone
Continuously supported by Department for International Trade (DIT) and British Educational Suppliers Association (BESA), the all-new Great British Classroom will be introduced to illustrate educational practices and resources from the UK.
The Startup Zone will be regarded as a launch pad to inspire and connect educators. Innovators will showcase their diverse products, services and ideas such as online platforms and printing technology.
Free Business Matching Service
To facilitate global educational buyers sourcing suitable resources in LTE, free Business Matching Services is offered for the buyers in which they will be support by the Expo's Business Matching Team to identify suitable suppliers, arrange on-site meetings and come up with their personal itineraries.
Getting Ready for Tomorrow's Learning Today
Mr Victor Cheng, Executive Director of Hong Kong Education City, said the Industrial Revolution 4.0 with rapid advancement of technology in AI, Cloud and Big Data is taking place globally and at exponential speed. This has presented great challenges to education with the fundamental questions of what to learn, how to learn and how to assess what have been learnt. It is becoming imminent that education professionals need a rich, fast and global update on all the critical development in education.
'LTE will continue to provide an effective global platform for the education community to share ideas, knowledge and experience, and to explore the latest education technology, as well as learning tools and resources,' said Victor. 'The Expo will gather leading education professionals, experienced educators, exhibitors from around the globe, and strategic partners to present their visions along with the latest learning and teaching innovations.'
Learning & Teaching Expo (LTE) is organised by Bailey Communications in partnership with Hong Kong Education City (HKEdCity) and with the support of the Education Bureau of the Government of HKSAR. Bailey Communications also organises the co-located event, the Asia-Pacific International Schools Conference (AISC), with the support of its Strategic Partner English Schools Foundation(ESF) in Hong Kong, international partner COBIS and the international schools community during the Expo period to build synergy effect across different education sectors.
Expo info
Date and Time:
2018-12-12 (Wednesday): 10am – 6pm
2018-12-13 (Thursday)    : 10am – 6pm
2018-12-14 (Friday)         : 10am – 5pm
Venue:
Hall 3CDE, Hong Kong Convention and Exhibition Centre
1 Expo Drive, Wan Chai, Hong Kong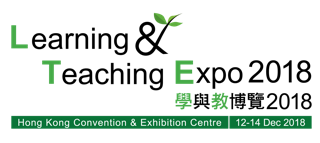 Visitor Registration and Enquiry: www.LTExpo.com.hk