In 2018, the Philippines got a wake-up call after participating in an international education assessment.
It was the first time the country took part in the Organisation for Economic Co-Operation and Development (OECD) study. Among the 78 countries evaluated, the Filipino system ranked either last or second-to-last in every subject measured.
While that assessment has yet to be repeated after the pandemic, it's unlikely it would show better results. The Philippines had one of the world's longest periods of in-person school closures, with most children in distance learning for more than two years.
The administration of President Ferdinand Marcos Jr. has identified education as a key priority area. In a recent speech addressing the state of the national system, the president made promises to do better.
"We have failed them, we have to admit that," Marcos Jr. said. "We have failed our children and let us not keep failing them anymore."
Beyond the OECD, the World Bank and UNESCO have found high levels of "learning poverty" in the Philippines relative to its level of development. While Marcos Jr. has unrolled a new campaign to support schools, experts who spoke with Globe said the problems facing schools are complex, lean heavily on wider social conditions and require long-term solutions.
The World Bank and UNESCO developed the concept of learning poverty as a way to measure children's progress in basic reading and comprehension skills. In a 2022 report, the World Bank stated the Philippines' rate of learning poverty stood at 91%, meaning that number of ten-year-olds were unable to read and understand age-appropriate texts.
That's up slightly from the year prior, when the country's measured learning poverty was about 90%.
Even when compared to other low- and middle-income countries in Southeast Asia, the Philippines stands out with a learning poverty rate 56.4% higher than the average for the East Asia and Pacific region. It's also 30.5% higher than the average for lower-middle-income countries.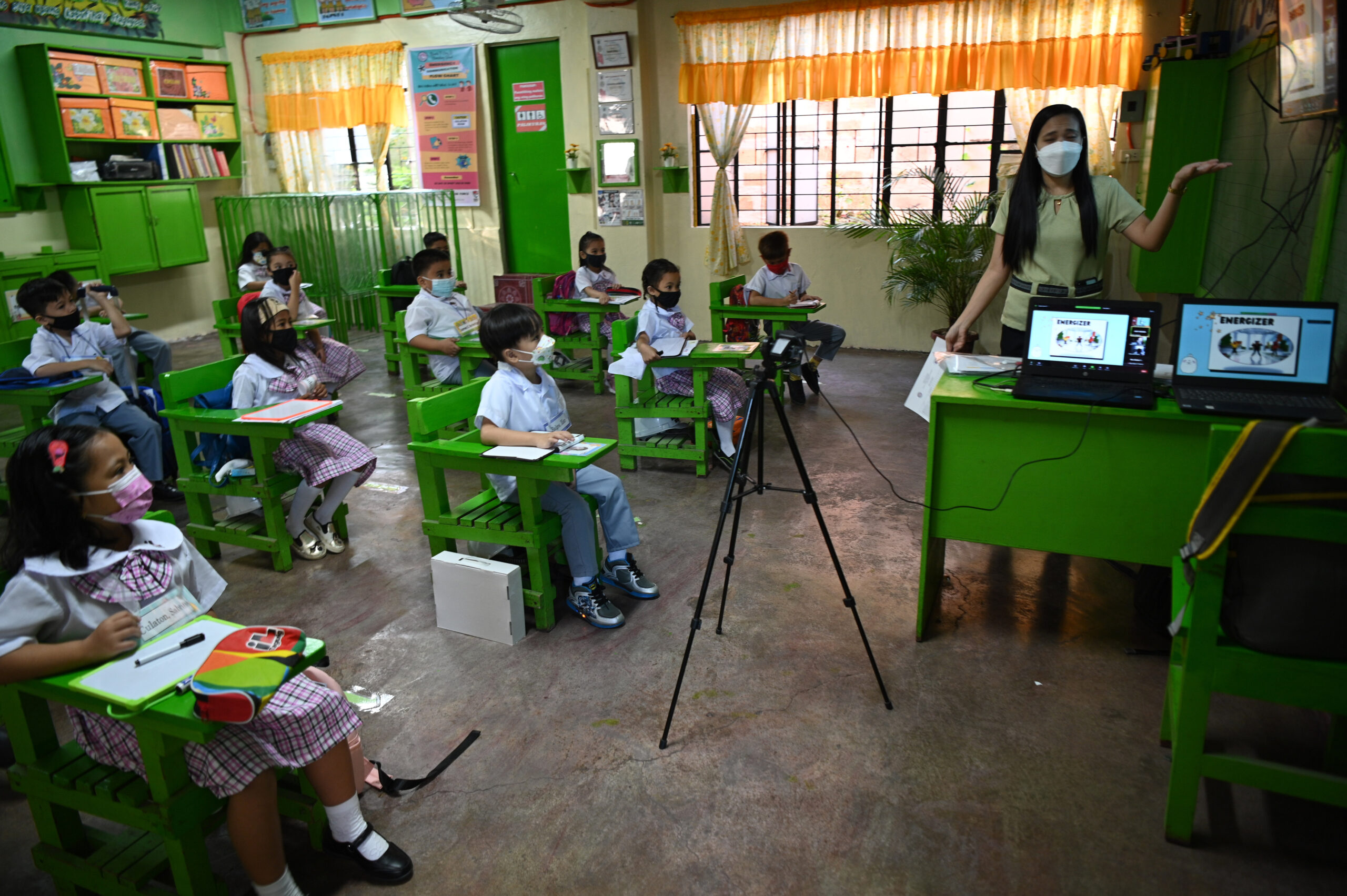 ---
Experts say problems start before children even begin classes.
"Probably the most important reason is related to the factors around readiness to start school," said Isy Faingold, chief of education at UNICEF Philippines.
The first years of life are critical to children's education. In the Philippines, Faingold said, about 30% of children are stunted due to malnutrition. While schools do have feeding programmes, these are not year-round, according to Diane Fajardo, deputy director of advocacy group Philippines Business for Education.
Isy Faingold, chief of education at UNICEF Philippines, said another factor affecting children's readiness for school is a lack of universal preschool. While attending K-12 has been compulsory since 2013, almost 30% of children are not enrolled in kindergarten and the numbers are even worse for preschoolers. 
Less than half of children aged 3-4 years attend preschool. Faingold said those that don't are starting school on unequal footing.
But the issues don't stop once children are in school.
Fajardo also pointed to several problems troubling the system. She listed low teaching quality, curriculum overload, underinvestment by the government and a lack of professional development programs and business partnerships as just a few.
Last year, the Filipino Alliance of Concerned Teachers called for doubling the annual budget for public education, saying the schools system was "embroiled in an unprecedented crisis".
On top of that, according to SEA-PLM, a Southeast Asia regional learning survey, Filipino children seem to experience additional social problems contributing to a difficult learning environment. Of all the countries surveyed, the survey showed these children find it the hardest to make friends, with 63% of children reporting bullying in school.
"Violence in the schools is critical, bullying is very high in the Philippines," said Faingold. "That is one of the factors that affects learning, because if you are bullied in schools, you will not learn as expected."
Fajardo sees a lack of pre-professional development as one of the system's main challenges. She wants to see a greater focus on creating internship opportunities or workplace training for older students.
But the single-biggest issue she flagged was a general lack of government oversight and coordination in schooling.
The Department of Education is responsible for students once they enter K-12 at five years old. But until the age of five, during the most critical years of preparation for success in school, they are the responsibility of other government agencies such as the Department of Social Welfare and Development.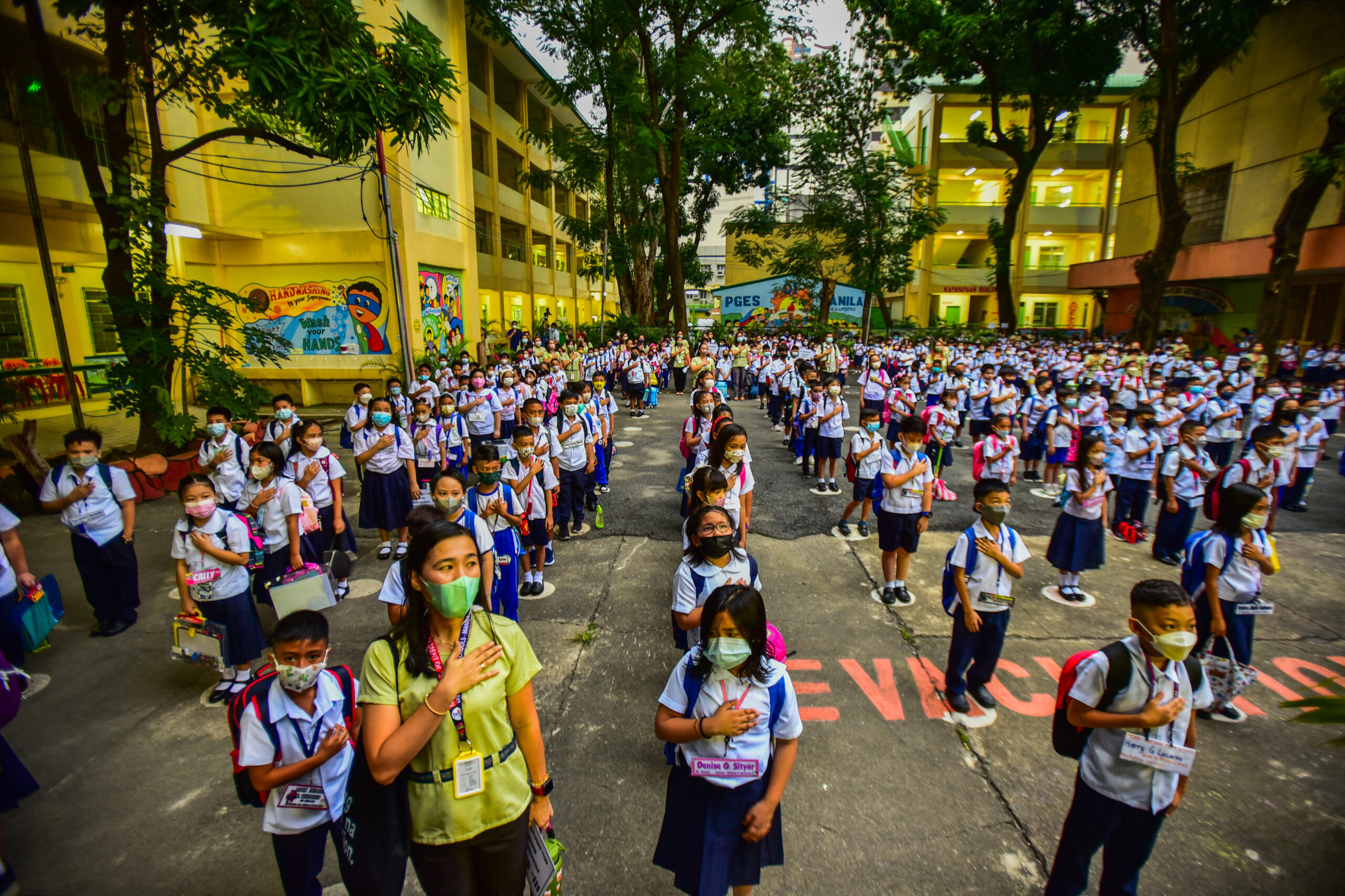 ---
For Fajardo, this lack of coordination should be the first thing fixed.
In an attempt to address some of these issues, along with pandemic-related learning loss, the Marcos Jr. administration has introduced an education agenda dubbed MATATAG.
The acronym is drawn from lengthy phrases about job preparation, with aims of improving school curricula and education facilities, while promoting students' overall well-being and supporting teachers.
According to attorney Michael Poa, the spokesperson and chief of staff at the Department of Education, in comparison to previous education plans, the MATATAG agenda is a set of concrete steps the government will take, in an effort to promote transparency and accountability.
"We wanted the public to have concrete steps that we are working towards, so that by the end of the administration it's going to be like a checklist," Poa said. "We can check what we've done and if there is something we haven't done then we can admit to that and give the reasons why."
While Faingold believed these initiatives were moving in the right direction, he maintained that more investment in the education system is necessary, especially in teacher development.
"There are a number of initiatives that are moving in the right direction," he said. "But it is a very complex sector at the same time. You need to work in all the parts of the system to make a difference."
Correction: This piece originally attributed information about children bringing food home from school to share with their families to Isy Faingold. That information should have been sourced to Diane Fajardo. The text has been updated to reflect this.