Author John Shors' sixth book Temple of a Thousand Faces takes Cambodia's infamous temple Angkor Wat as the setting for an epic love story between real-life Prince Jayavar and his wife Ajadevi, who attempt to take back Angkor after it is ransacked by their enemies, the Chams.
Interview by Franziska Meissner

Your first book was about the building of the Taj Mahal. Your next novel is set at the Great Wall of China during the 16th century. Is it fair to say you're a bit of a history buff?
I think its fair, yeah. I like history; it fascinates me. I like that about my job. I can research a culture and try to understand it and then bring it to life. So yeah, I appreciate history: finding out about a different culture, religion, time and place.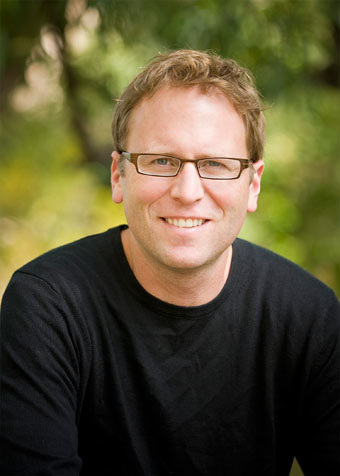 What appealed to you about this particular time and place?
I was just really intrigued by it. The Khmer Empire really had its heights. Angkor was the most advanced city on earth and then the Chams came down, conquered the city and took it over. The Khmer prince and his wife that are central in my novel vowed to each other that they would retake the empire. I thought this whole story was really interesting.
Do you want to bring people closer to exotic places through your books?
Relatively speaking, not too many Western people come over here. I try to share this part of the world with them. I feel very passionate about Southeast Asia and its people. I try to create a bridge between East and West. As you mentioned, my first book is a story about the Taj Mahal, and many people told me they were planning a trip to India because the book had excited them.
Was it hard to bring the ancient Angkor Wat to life?
Not really, because it's such a fantastic, really special place. I was so entranced by the majesty and magic of the temple. It was strange to write, though, because there was not much information on ancient Angkor Wat. There is just one surviving eyewitness account. Luckily, the carvings on the temples are really descriptive about what people wore and how they looked. The prince and his wife are based on real people, but there wasn't much information on them. The other characters are made up.
Do you see similarities between the ancient Khmer and Cambodians today?
The ancient Khmers had to deal with the Chams and Siamese, and Cambodia today has a complex relationship with Vietnam and Thailand. History has a way of repeating itself, and what was relevant 1,000 years ago is still relevant today. People living here back then probably weren't that different from Cambodians now in their hopes and dreams, spirituality, strengths and weaknesses. Sometimes politicians seem to have an agenda to promote the differences, but I think that hurts us all. I want to celebrate these similarities in my novels. We live in such a global world, I want people to finish my books and think: "Well, she's kind of like I am."
Does the past help us understand the future?
Absolutely. I hope my novel will inspire Westerners to take a thoughtful look at Cambodia's history, and that it will spark conversations between them and Cambodians. I think sometimes there's such an interest in Cambodia in the future, about tomorrow, the future of the country, which is great, but it's also important to understand the past. I think sometimes that's a little lost.
Some people might say you shouldn't mix history and fiction. You obviously disagree.
I think that most of my books are accurate, although they're not perfect. I think after reading one of my novels, people have a feeling for the place in time it was written about much more than they did before. If you want a perfectly accurate book about Angkor Wat, you can buy a textbook. I try to bring these places to life in an exciting way.


More information on johnshors.com
Also view

Last question: Srey Bandaul – "In the refugee camp, art was just a fun children's game"
Last question with Devi Vanhon
Last question: Vaddey Ratner
Morm Thida motodup