From ancient beginnings, when it was used to print designs on ceramics in Neolithic-period China, hemp has held on for thousands of years to become a thoroughly modern material. In recent years it has found its way onto the catwalks via fashion houses Versace and Calvin Klein and into the upholstery of luxury cars made by BMW.
In Laos, however, the material has long been produced by the indigenous Hmong tribe, who use it in everyday clothing such as trousers and jackets, for household objects such as blankets and string, and in ceremonial garb. It is a key component of funeral rituals, where the deceased is dressed in a hat, clothes and shoes made of hemp cloth. Children even demonstrate respect for their elders by preparing such garments for them long before they die.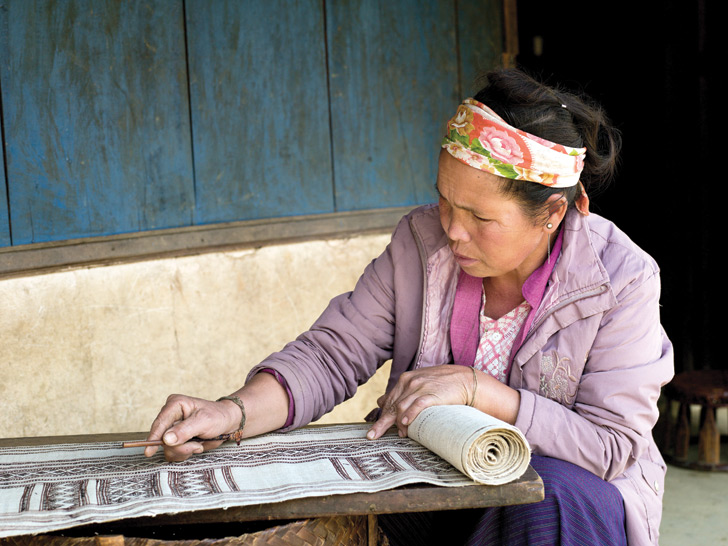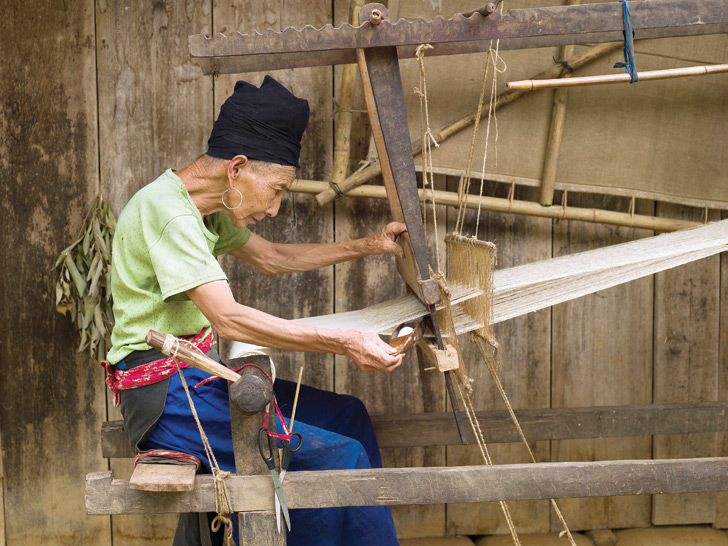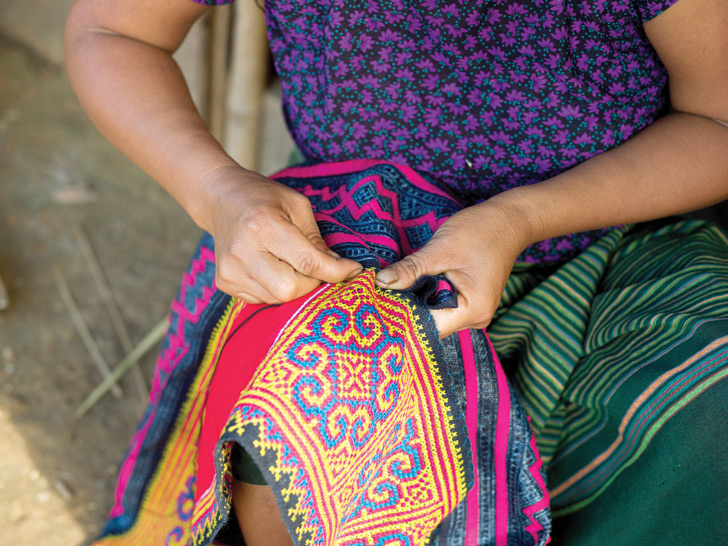 In the villages of the remote, mountainous provinces of Phongsaly and Houaphan, hemp seeds are planted in April, and by October the two-metre-tall plants are ready for harvest. The laborious production process sees the hemp bark twisted into yarn, wound into four-metre lengths known as skeins, then pounded and softened by a foot mill, before being woven on looms.
The villages in Phongsaly only produce hemp for their own use, while production in Houaphan is more varied. In some cases, the fabric is produced using the same labour-intensive methods but on a much larger scale. The hemp then goes through the batik process, a traditional Hmong design method where beeswax is applied to the material and dyed with a natural indigo dye. After the wax is removed, a pattern has been created where it has prevented the dye from permeating the cloth. Once this process is completed, the bolts of fabric are sold to a middleman, usually from nearby Oudomxay province.
Generations of knowledge are suffused into each of these swathes of fabric, with the Hmong thought to be among the first to recognise hemp's versatility and durability. To this day, the group's textiles are imbued with the spirituality that underpins their identity.