Grapes and wines produced in Thailand have borne fruit, overcoming the odds created by heat, lack of seasons and geography. The industry has its roots firmly planted and is now harvesting the rewards of an expanding wine culture, boosted by international awards and accolades.
Ten years ago, things were not so, says Kathrin Puff, a German winemaker, who was headhunted from her work at a winery in Italy to become Siam Winery's first permanent winemaker. The winery, the largest in Southeast Asia has a factory and cellar at Samut Sakorn, southwest of the Thai capital, and its largest vineyard is at Hua Hin, about 200km southwest of Bangkok.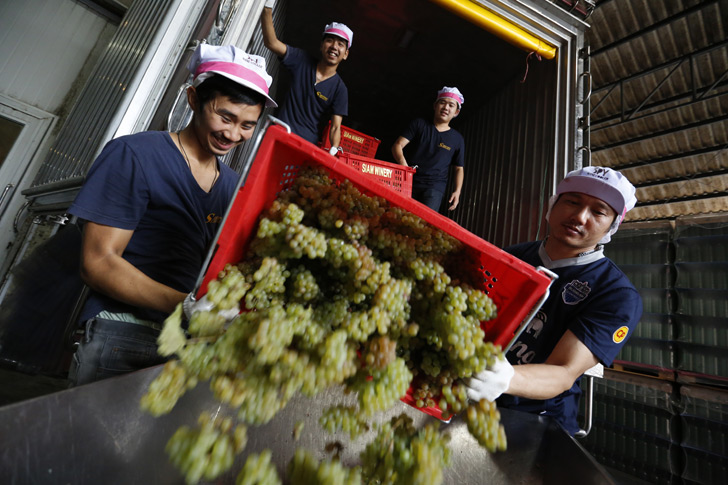 At the Hua Hin Hills Winery, vines imported from Australia, France, Germany and Italy, are planted in deep sandy loam soil and slate soil, on about 10 hectares of land that once housed an ancient elephant corral. At the start of each harvest, a traditional dinner in the vineyard at Hua Hin Hills is celebrated by staff and clients. Guests pick green grapes in baskets, joined by the winery's resident 40-year-old elephant Boonruen – who has a strong taste for fresh grapes. They join in grape crushing and then wander through the vines to a table and hay bales to enjoy a banquet of Thai food, with touches of grape and vine leaves in almost every dish – as well as tasting the wine range.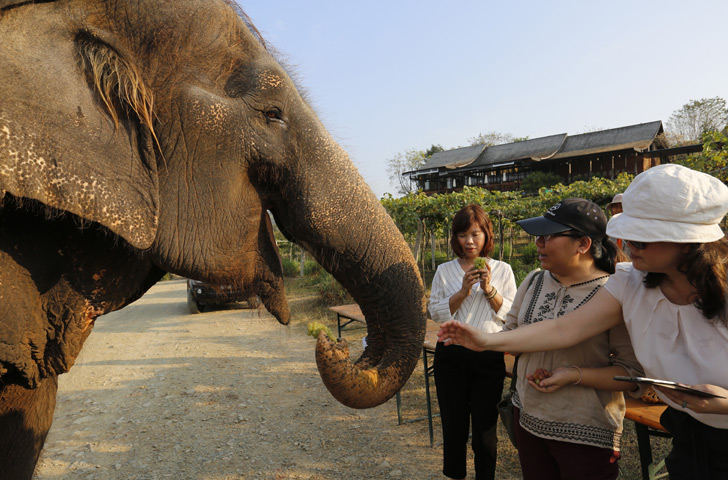 'It is not the heat in general, although with temperatures over 37 to 38 degrees Celsius the plant will shut down, push into survival mode and reduce sugar in its fruit, but it is the plants cycle of photosynthesis that is interrupted here', Puff says.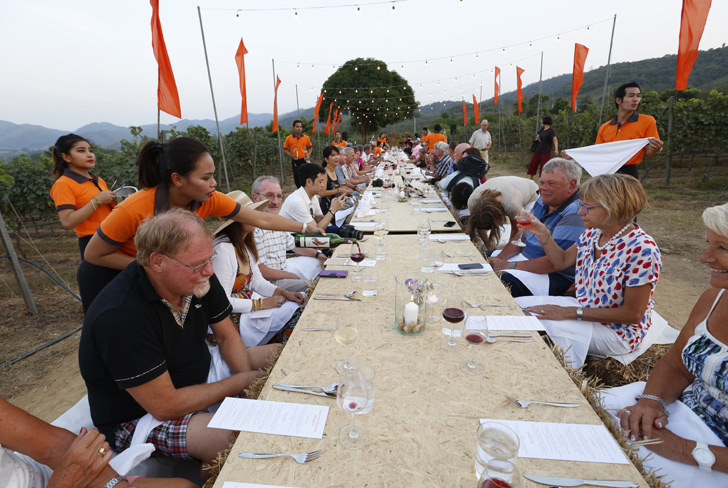 In such a severe climate, the same yield wineries can produce that are situated in the ideal 30th to 50th north and south latitudes for grape production, can never be realised; the winery must practice a small yield and labour and cost intensive production, yet Puff has seen the growth of Siam winery's output from 70,000 litres during her first harvest in 2008 to its current record of 300,000 litres.
---
This article was reproduced with the permission of EPA