This is a developing story.
The price of freedom can be as high as a person's life in Laos.
This hit close for young democracy activist Anousa "Jack" Luangsuphom, 25, who has spent recent years pushing for stronger rights and freedom of expression in Laos. Last Saturday, an assailant shot him down in a coffee shop, leading to the activist being falsely reported dead a few hours later.
"His activism frightened the government, so they wanted to kill him," said Nat, a fellow Lao democracy activist.
The motivation of the shooter is unknown so far, but Jack's status as one of the most prominent Lao democracy activists immediately caused speculation the attack was politically motivated. The case also went uncovered in the national media, sparking outcry among social media users. Jack is known for creating a private Facebook group in 2020 for members to talk openly about mental health, social issues and politics while advocating for human rights. The group now has more than 7,500 members. He also co-founded a popular Facebook page called Empowered by a Keyboard (ຂັບເຄື່ອນດ້ວຍຄີບອດ) to publicly express criticism against the government.
On the evening of 29 April, in Lao capital Vientiane's Chanthabouly district, an unidentified man entered the coffee shop where Jack was and shot him twice, once in the face and again in the chest. Jack's family reported him dead shortly after the attack, but three days later, pictures of him alive and fully awake began appearing on social media.
By the evening of 3 May, police reportedly visited the hospital where the activist was being treated, to get Jack's family to share the truth about his condition. Pictures provided to Southeast Asia Globe show that Jack can move his left arm, possibly write, and open his eyes.
According to Manushya Foundation, a Thai social justice advocacy group that has been in contact with people close to Jack, the activist and his Facebook co-admins were being spied on and stalked by the attacker, who had allegedly befriended them earlier this year. That is possibly part of the reason behind the family's decision to report Jack deceased almost immediately after the shooting out of fear of reprisals against him, the organisation told the Globe.
"We are very happy he is alive, and we call for an impartial investigation and protection for Jack," said Emilie Palamy Pradichit, Manushya founder and executive director.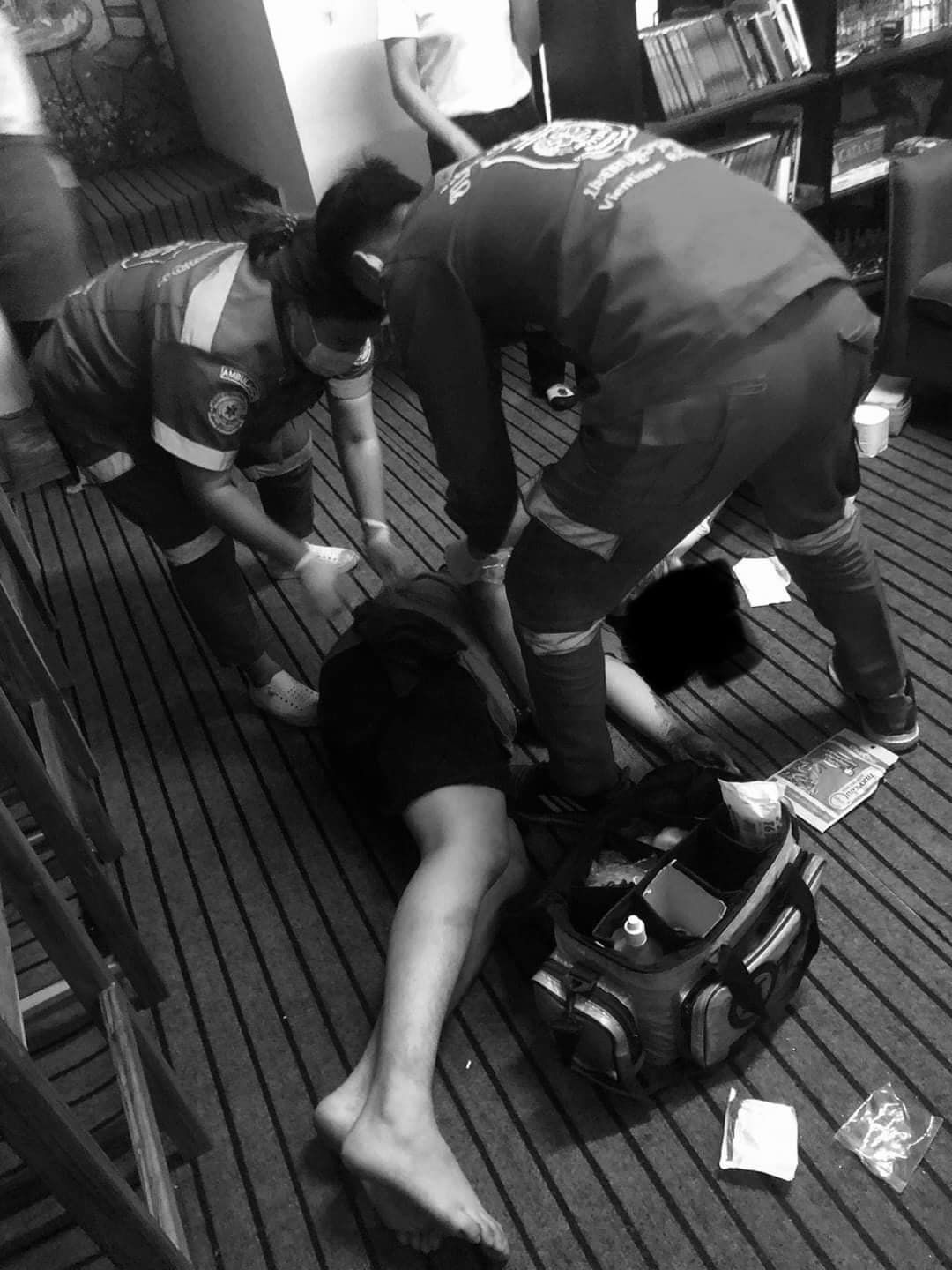 The attempted murder was caught on camera but the Lao authorities have not announced an investigation into the case. This sparked a public outcry among local activists and international human rights groups, which began alleging official connections to the attack.
"Don't criticise the government unless you want to disappear," Nat said, describing how Lao people view advocacy.
"It all comes down to the government wanting absolute control over us," Nat added. "For decades, they controlled us with propaganda and fear tactics, but now they fear us questioning what they do."
Human rights groups have condemned what originally was reported as a murder and called on the Lao government to immediately launch an independent investigation.
Amnesty International's regional office called the case "emblematic" of the ongoing repression of human rights and freedoms in Laos.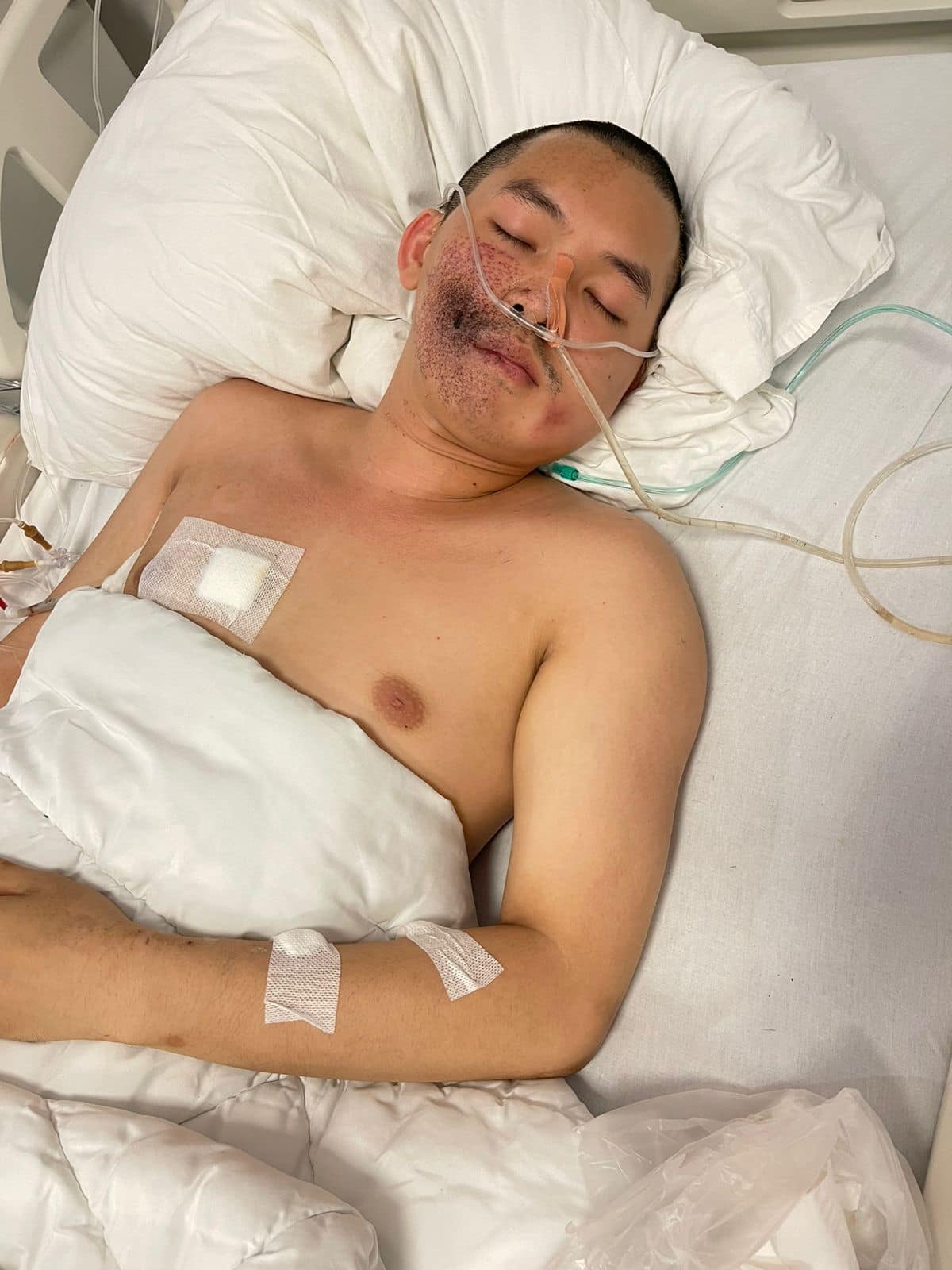 Besides the most prominent unsolved case of the enforced disappearance of Sombath Somphone in 2012, other human rights activists and vocal government critics have disappeared without a trace. The latest known case before Jack's murder was that of Od Sayavong who disappeared in Thailand and never was found.
"This attempted killing is sending a clear and alarming message; that even online expression is not tolerated," Amnesty International stated to Globe.
This is also the feeling of Pradichit from Manushya, who described a recent increase in online activism across Laos.
According to her, Lao citizens began speaking up in greater numbers online and anonymously in August, when inflation in the country became unbearably high, especially for local communities.
"There is now a new generation of young people from different backgrounds who want to change things in Laos," Pradichit said.
The community is starting to share their concerns online, but not yet on the ground, according to her. She also highlighted the essential role of activists such as Jack, who push for greater freedom online where the wider world can see.
"Without people speaking up, the world wouldn't know their struggles," she said. "Citizens journalists are extremely important to call out the international community for help."
Laos is a party of the International Covenant on Civil and Political Rights, an international treaty that instructs its signatory parties to ensure political and social freedoms and respect human rights. If Laos doesn't launch the due investigation into Jack's attempted murder, the international community could call out the Lao authorities to act on the case, Amnesty International stated.
In the meantime, rights groups routinely identify Laos as one of the world's most repressed countries in terms of rights and freedoms. Being one of the only five communist countries left across the globe, non-state-controlled information is rarely allowed in or out of the country. Digital communication may be the leading option to share independent information, but Jack's case shows even this may come with risk.
"Jack is a brave young person who has been fighting tirelessly for his rights," the activist Nat said. "He is also just a young person who should be able to live and enjoy his freedom."