She has the lineage to rival some of the world's most prominent political families, yet Nurul Izzah Anwar is set to pave her own path towards a new democracy
By Sacha Passi
At an age when most teenagers are at a crossroads between their adolescent years and adulthood, Nurul Izzah Anwar, the eldest daughter of Anwar Ibrahim, leader of Malaysia's People's Alliance (PR) opposition coalition, was diving head first into the family business to advocate for social justice and liberal democracy.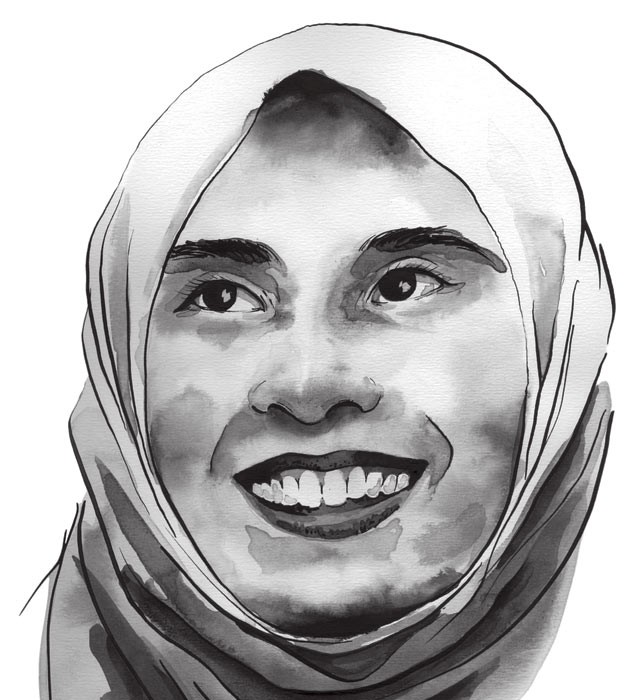 It was a fight close to her heart, as she rallied against a smear campaign that saw her father ousted as deputy prime minister in 1998, and later jailed on charges of corruption and sodomy. "Nurul Izzah received a lot of support during the time Anwar was in prison. She was a proxy of sorts through which he communicated with the masses," said Michael Buehler, a political scientist with the Asia Society.
In August, despite his ongoing resolve to clear his name and rebuild his political integrity, Anwar reaffirmed his commitment to step aside if he fails to guide the PR to a win at the impending general elections, which would see an end to the ruling Barisan Nasional's (BN) 55-year governance.
"I think he has understood that he is an obstacle as much as a facilitator for the opposition movement," Buehler said.
The vote, which must be held by April 2013, is widely expected to be the most competitive in Malaysia's history, following the 2008 election in which Anwar lead the opposition alliance to its best performance in years. However, proving that the opposition provides a genuinely united alternative to the BN remains an enduring roadblock.
"Whatever happens, the chain of command and the future leadership of this party has to be worked out, and placing himself outside the hierarchy will allow the party leadership to consider their new set-up," said Ooi Kee Beng, deputy director of the Institute of Southeast Asian Studies in Singapore.
With the vibrant, compelling and persuasive rhetoric of her father, Nurul Izzah embodies his mass appeal in the fight for a transparent and genuine democracy – minus the tarnished reputation.
At the age of 31, she has achieved credibility in her own right with a track record that would be impressive for a woman twice her age. The mother of two holds multiple university degrees, successfully won a parliamentary seat from popular Shahrizat Abdul Jalil in 2008, and sits under her mother's leadership as vice president of the People's Justice Party (PKR), one of four parties in the opposition coalition. But with an increase of an anticipated 3.2 million new voters by the first quarter of 2013, Nurul Izzah's ultimate trump card may lie in her youth.
"A new generation of Malaysians are looking for new idealism, a new vision, a new optimism and a discourse that is not divisive," Ooi Kee Beng said. "It is this generational context that should be noted and gives significance to the changes going on in Malaysia."
It is a consensus Prime Minister Najib Razak's government is slowly awakening to, with promises of reform to increase jobs and repeal Malaysia's Sedition Act and its Internal Security Act, which allows the government to detain people indefinitely without trial.
Although Nurul Izzah has branded the latter repeal as a "shameful attempt at inserting 'old wine into new bottle''', the hope of reform could prove to be enough to sway the masses.
While Nurul Izzah is the dynastic heir to her father's role as leader of the opposition, her time to lead the coalition may still be a while off. Nonetheless, it is clear she is treading a path that could lead to a more illustrious career than either of her parents.
"It takes quite a while to be a seasoned politician, especially in a country like Malaysia where politicking is a cultural imperative," Ooi Kee Beng said. "Her idealism brands her in the eyes of some as a dreamer, but I think that is just a temporary setback. What the country needs is idealism in the long run."
Related Articles
"Sibling rivalry"
– After five years sitting on the sidelines of Thai politics, Yaowapa Wongsawat could soon find herself appointed Thailand's next prime minister