Billions of dollars in loans, arrests of climate activists and a safe bet on coal make up just one trifecta of challenges for clean energy transitions in Southeast Asia.
These hurdles and more have come to light amidst a would-be financing boom from wealthier nations to help Vietnam and Indonesia phase out carbon fuels and cut emissions.
The two countries are the newest beneficiaries for the Just Energy Transition Partnership (JETP), one of the largest such funding programmes to date. Backed by a consortium of national governments, financial institutions and development agencies from more developed economies, JETP promises to inject $30 billion into the development of renewable energy infrastructure in Vietnam and Indonesia.
Originally announced in 2022, JETP now burgeons as one of the shinier climate initiatives in the region. But observers across Southeast Asia are increasingly questioning how the financing body will carry out the ambitious programme. While some flag potential issues with transparency and governance of the financing, others have pointed to the receiving states' often-conflicted human rights and environmental records.
"We don't have all the details on JETP implementation yet," said Gregory Poling, a senior fellow for the Southeast Asia Program at the Washington think-tank Center for Strategic and International Studies (CSIS). "The funding mechanisms and other details remain unclear and will be negotiated with each country."
As established by the financing consortium, known as the International Partners Group (IPG), both Vietnam and Indonesia are required to set up a Secretariat organisation to manage the programme's funds.
This would mark the JETP initiative's first foray into Southeast Asia – to date, the programme has only been implemented in South Africa, with much less in total financing.
Leaked details from the South African arrangement revealed in 2022 that the government and its state-owned utility would take on billions of dollars in debt as 97% of the funds were structured as loans.
This revelation has made some analysts speculate that the funding for the JETP arrangements in Vietnam and Indonesia could follow suit. As those negotiations continue, both donors and benefactors of the initiative are now tasked with charting a massive technological and social transition while also taking pains not to stifle emerging economies. The road ahead may present a blueprint for the rest of the world to follow – or a cautionary tale of the modern era.
"The transition to a net zero global economy will not be easy, equally distributed, or necessarily clean, and donors must help affected populations if they expect developing nations to buy into this vision," said Poling.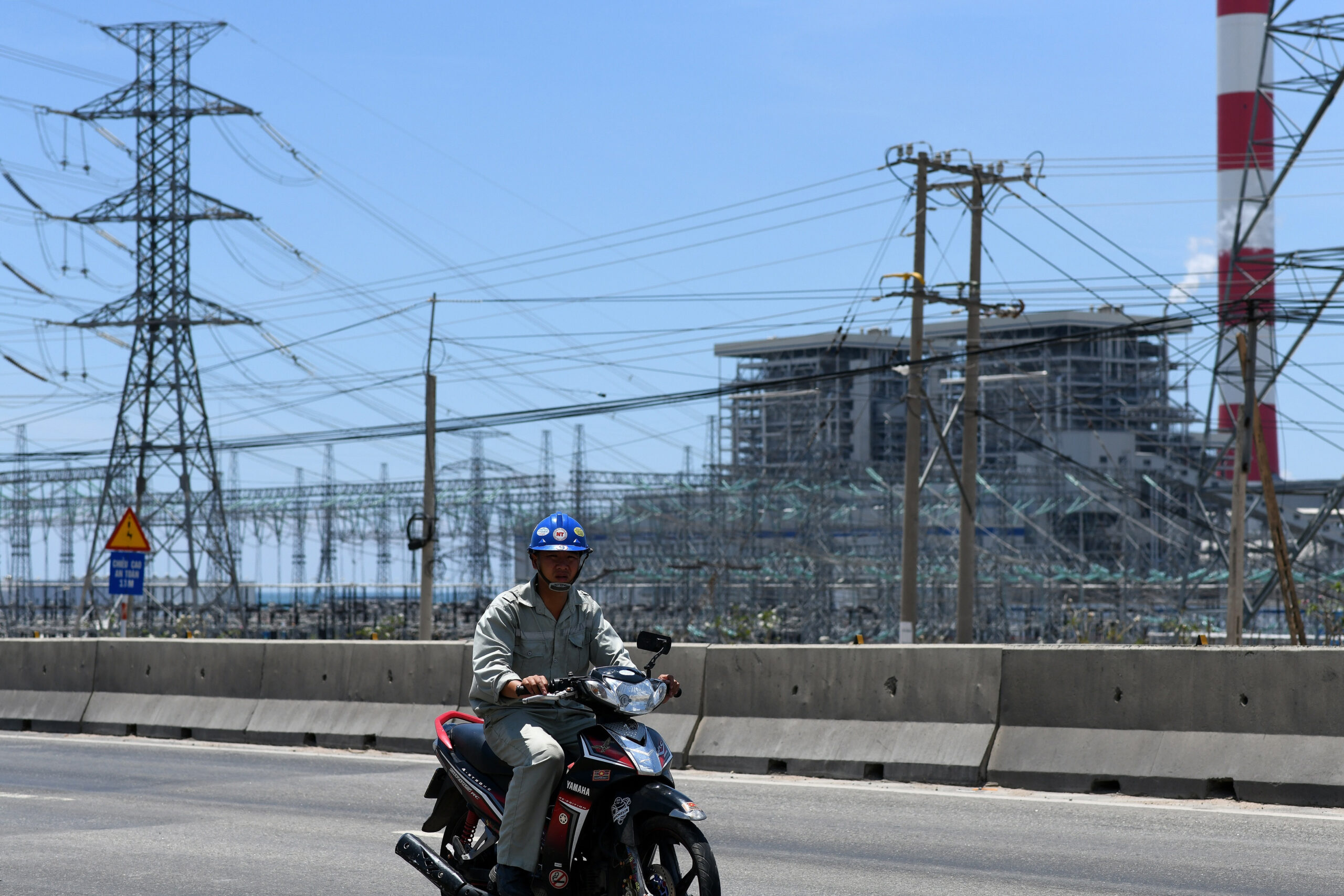 Transparency concerns
Funds from the JETP are expected to be channelled through grants, loans or investments.
Vietnam is still in the process of establishing its Secretariat entity to handle JETP funding. Indonesia has already created its own oversight group, but the details of expected funding remain mostly undisclosed.
The Indonesian Secretariat is a coordinating body hosted by the Ministry of Energy and Mineral Resources and is supported by the Asian Development Bank. This Secretariat is described as a central hub for stakeholders and is tasked with managing implementation and facilitating communication to support the country's transition goals.
On top of the shrouded details of the programme, there are signs that investors are turning away from clean energy technologies in Southeast Asia.
A recent report from the consulting firm Bain and Company highlighted a decrease in green investment in the region to $5.2 billion in 2022, about 50% less than the prior year.
Though Indonesia, along with Singapore, accounts for the majority of this investment, the total rate is far below the necessary cumulative investment of an estimated $1.5 trillion needed for the region to achieve its collective climate targets by 2030.
Out of this massive lump sum, an expected $1.1 trillion is specifically needed for the transition to clean and efficient energy.
Vietnam's impasse
In Vietnam, the leap to decarbonisation seems even more arduous as the country is often jolted by the brunt of the developing climate crisis.
As a heat wave swept across the region last month, record-breaking temperatures as high as 44.1 degrees Celsius stagnated in the country's northern districts. Hanoi and other local municipalities reacted by issuing energy conservation decrees to soften the load on power grids.
At the same time, Vietnam's energy mix is still mostly coal-powered. The country is heavily reliant on coal to generate electricity and ranks among the world's top-20 coal producers.
Nevertheless, Vietnam aims to be "net-zero" for carbon emissions by 2050 with plans to generate two-thirds of its electricity with renewable sources in 2045.
With the majority of the coal-fired power plants under state ownership, Vietnam's centralised economy places the government as the primary driver of the energy transition. But there are concerns regarding officials' commitment towards the county's ambitious decarbonisation goals.
Vietnam's 2045 goal to be predominantly powered by renewables closely aligns with its aspirational timeline for becoming a high-income country.
That broader goal will require plentiful energy, for which the Vietnamese government has been investigating liquified natural gas (LNG), a cost-effective bridge to renewables often touted as the 'cleanest' of fossil fuels. Along with the maturation of as-yet unproven technologies such as carbon capture and green hydrogen, Vietnam's energy transition may not be as fast as the JETP financing body would like to see.
"I think the recognition that gas must be a part of the region's energy mix for the medium term, and that a dogmatic commitment to only fund renewables is self-defeating, is widely held among energy analysts and experts, even if some activists and donor country officials are slow to admit it," said Poling.
By suppressing dissent, the authorities can maintain a tight grip on the narrative

Emile Palamy Pradichit
Natural gas isn't the only thing catching heat in Vietnam's participation in JETP. The government's prolonged crackdown on civil society has also bred scepticism of their climate agenda as well as threats to their international aid.
Last month, police arrested Hoang Thi Minh Hong, former CEO of the environmentally focused civil society organisation CHANGE VN, on tax evasion charges.
Human rights experts believe Hoang – an activist seen by some as instrumental in bringing programmes such as the JETP to Vietnam – was arrested on trumped-up charges.
Human rights groups are now urging world leaders to pressure Vietnam on its repression of civil society before shelling out billions of dollars in assistance from the JETP.
"It is essential to scrutinise whether this assistance is being used to truly advance sustainable development or merely as a means to enhance the government's image on the global stage," said Emile Palamy Pradichit, founder and director of Manushya Foundation and an international human rights lawyer. "By suppressing dissent, the authorities can maintain a tight grip on the narrative and avoid scrutiny or accountability for potential shortcomings in their climate initiatives."
The contradiction of the Vietnamese government receiving aid for climate initiatives while simultaneously suppressing climate activists presents a "dissonance between rhetoric and action," said Pradichit.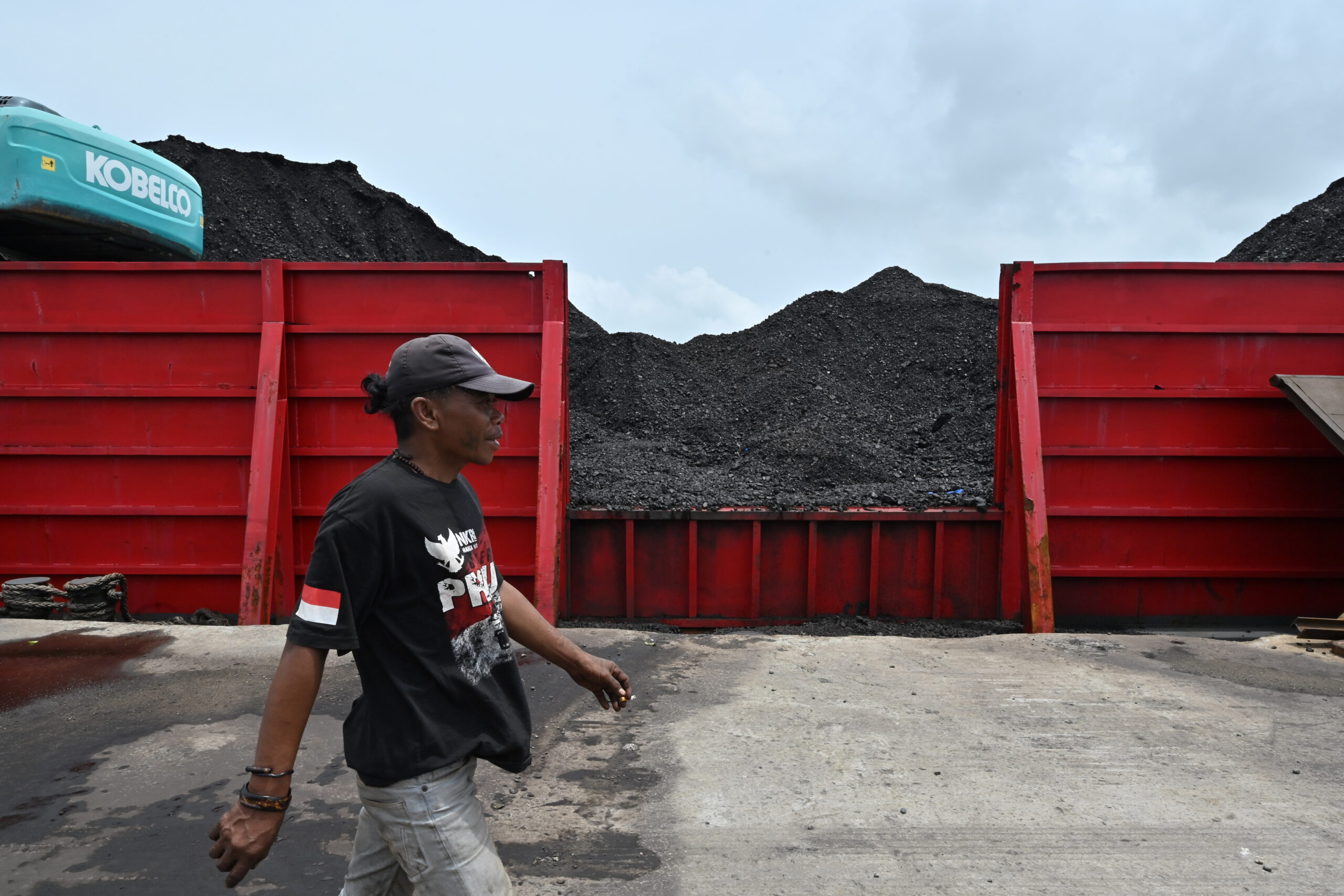 Indonesia's push-and-pull with coal
Meanwhile, Indonesia is facing its own potential domestic hurdles – in part due to the extractive industry in vast nickel reserves, a dual-edged solution to its green energy transition.
Resource-rich Indonesia also has another mineral issue. It's the world's largest exporter of coal for electricity and relies on the fuel for about 60% of its own electricity. Despite the archipelagic state's future net-zero climate goals, critics have called its commitments into question due to a continuation of coal-friendly policies.
These include exemptions for coal plants already in the works or attached to "nationally strategic projects", such as a so-called "green industrial park" that would span more than 40,000 acres on Indonesia's side of the Borneo island.
The park is being built with the hope of becoming a hub for green manufacturing by tapping into the country's nickel supplies. The Indonesian government is actively seeking partnerships with CATL, a Chinese battery manufacturer, as well as Tesla to establish electric vehicle battery production in the country.
The vision for this industrial park is to ultimately rely on solar power and hydropower sourced from a nearby river to meet its energy needs. However, due to a lack of hydro- and solar power infrastructure, the country's clean transition remains stalled and reliant on coal.
Putra Adhiguna, a research lead at the U.S.-based Institute for Energy Economics and Financial Analysis (IEEFA), said Indonesia's domestic coal industry has "realised that it will probably reach peak coal capacity within the next few years."
"With the JETP, I think we are in a critical period," said Adhiguna
This has left the state utility, Perusahaan Listrik Negara (PLN), looking to secure a long-term domestic coal market by going to the extent of converting some of the coal to become gases or methanol, said Adhiguna. These actions by the state-utility are leaving partners in the JETP with concerns about the vitality of the transition.
"I think finding the middle ground between the state utility as the main actor, the PLN and the donor group will be the most challenging part," Adhiguna said. "Of course, each has its perspective about what needs to be prioritised."
Balancing such interests will likely be imperative for the success of arrangements such as the JETP and other ambitious climate finance initiatives. As such measures take steps from the planning stage into practical implementation, donors and recipient states alike will need to untangle a hefty knot of societal issues.
"Funding for training and upskilling needs to be a major effort of donor countries and local governments," said Poling. "So do efforts to mitigate environmental and social damage caused by emerging 'green' technologies, such as the destructive effects of mining and processing those minerals currently required for battery production."