A sleek riverside getaway in Singapore that is both clean-cut and mischievous, the Warehouse Hotel is an exemplar of industrial design that doesn't shy away from its colourful past 

Industrial Chic
With its exposed brick walls and clean lines, the Warehouse Hotel's lobby is straight out of the pages of Wallpaper magazine. Overhead, cogs, pulleys and custom lights fashioned by local design agency Asylum serve as a reminder of the building's industrial past, while brown leather sofas and olive-green armchairs offer some welcome warmth to the environs. However, it is in exuding a neighbourly, lived-in feel that the hotel truly excels; staff members are polite but good-humoured, the décor striking yet comfortable.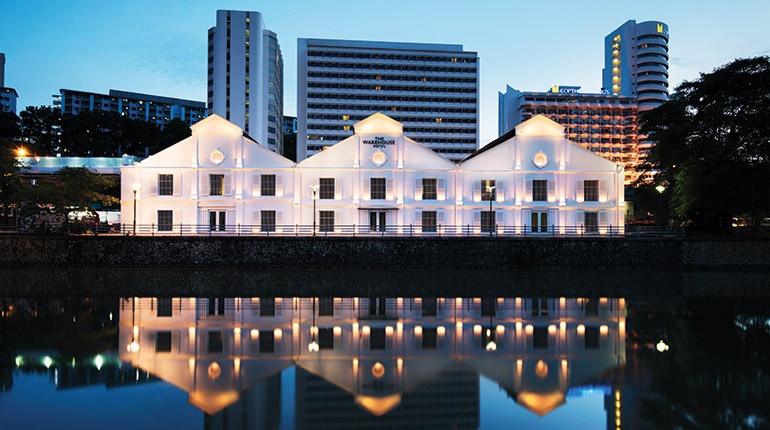 R & R
Exquisite endorsements of the 'less is more' mantra, the hotel's 37 rooms and suites use pared-down palettes and natural light to create hubs of tranquillity in keeping with the building's heritage features. Pursuing the minimalist idyll leaves some hotels feeling cold, but the Warehouse sidesteps such pitfalls by injecting ample doses of life into each of its rooms. Indonesian itak print throws featuring silhouettes of the hotel sit proudly atop devilishly indulgent beds, carefully curated plants breathe life into original masonry walls and, in the lofts and suites, original beams help to showcase the building's historical charm.
Minibar of vices
Once a meeting place for bootleggers and spice merchants, the hotel is replete with nods to its colourful past. Nowhere is this playfulness more pronounced than the bedroom minibars, where guests can purchase vibrator necklaces and BDSM paddles. The minibar also caters to our vanity by offering a range of beauty products. Elsewhere, guests can retrace the building's shady history from its 19th century spice trade routes and secret society meetings to its brief spell as a disco hall in the 1980s by ordering cocktails from a bar menu arranged according to the building's three distinct historical phases.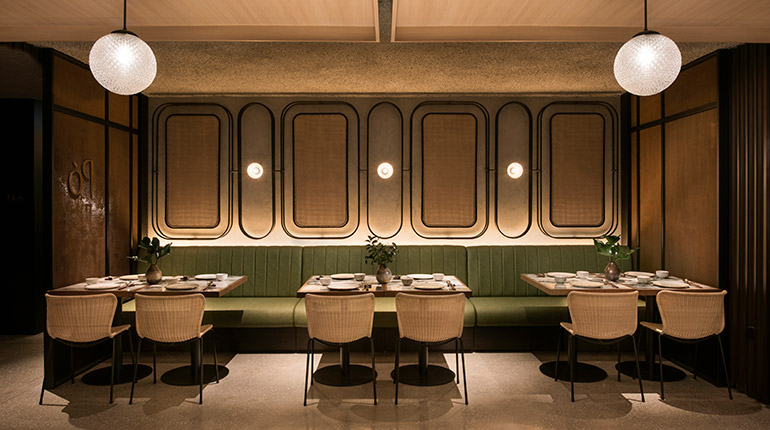 A local affair 
Despite the building's many facelifts over the years, one thing that has remained unchanged is its Singaporean heritage, a lineage reflected in the food it serves. Willin Lo, chef-partner of the Warehouse's flagship restaurant, Po, and founder of the acclaimed Wild Rocket restaurant, describes his food as 'mod sin', or modern Singaporean. Inspired by traditional hawker food, the restaurant is at its best when serving up its signature charcoal-grilled iberico satay or spicy tamarind barramundi.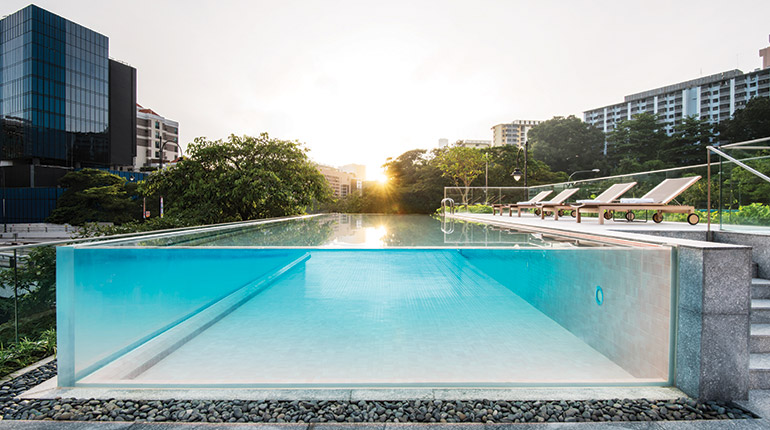 Insider tip
Singapore is not known for its river, but hitching a ride on one of its traditional bumboats – the brightly coloured, roofed passenger boats that ferry passengers around the city-state's waterways – is one of the best ways to take in the sights. From Clarke Quay, the city's nightlife mecca that's just a five-minute drive from the Warehouse, you can charter a private bumboat or jump aboard a more structured sightseeing voyage. If that doesn't float your boat, then we'd suggest heading to the roof for a dip in the hotel's infinity pool.
This article was published in the October edition of Southeast Asia Globe magazine. For full access, subscribe here.