In 1973, Tony Wheeler co-founded Lonely Planet Publications, kickstarting a shoestring travel revolution and influencing thousands of people to sling on a backpack and head off on unbeaten paths. Next month, Wheeler will be a guest speaker at the Ubud Writers and Readers Festival
You first visited Bali back in 1972, when Ubud had no electricity and barely any paved roads. How do those days compare to today as you prepare to speak at this year's Ubud Writers and Readers Festival (UWRF)?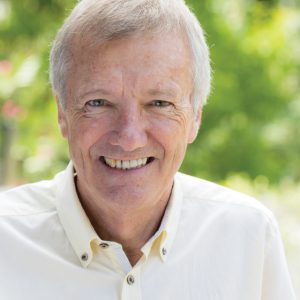 There's no question that it's changed enormously and no one's going to pretend that swapping the quiet village of 1972 for the noisy, traffic-clogged metropolis of 2015 is completely a good thing. But it's amazing how you can still find retreats from big-city Ubud. There are still quiet hideaways and you don't have to go very far from the traffic to find yourself in the rice paddies.
Your books Bad Lands and Dark Lands give first-hand accounts of your travels through some of the world's most dangerous places. What has been your most hairy experience on the road?
  I always say the most dangerous events are the ones you never see. The car runs the red light just after you've passed by – the bad place to be was one block over. When I was travelling around Afghanistan for Bad Lands nothing bad ever happened. But I soon realised the guy I had driving me around and sorting things out was far more cautious and careful of my wellbeing than I was myself! Anyway, I always say the scariest incidents in my travelling life have all been in taxis.
What is it about writing that has kept you in the publishing world for all this time? 
  In my Lonely Planet days I used to toss up whether I enjoyed being an author or a publisher more. It was a difficult choice. I enjoyed writing and with guidebooks it was the whole package – the desk research before and after the travel research, the travel itself, even the writing, although that's often the hardest, and most monotonous, part of the game. But I also loved publishing, putting a project together, finding the right writers and contributors – the whole development, production project, even getting the book out and selling it. I loved every stage of the writing and publishing game and I'm lucky enough to still be able to involve myself in all those stages. I'm writing a new book right now, I write magazine articles regularly and I get to appear at events and festivals. My wife, Maureen, and I are part owners of a very imaginative and energetic publishing house, Text Publishing, based in Australia. We have  a writer, Graeme Simsion, who will be one of the stars of this year's UWRF.
You sold Lonely Planet to the BBC seven years ago for a whopping £130m ($200m). What has that kind of money allowed you to do?
  Was it that much? Of course, we weren't the only owners when it was sold. The biggest chunk has gone into Planet Wheeler, the foundation which carried on from the Lonely Planet Foundation and that's doing the same things as before – predominantly education and health in the developing world – but bigger and better. My daughter Tashi helps to run it. We also try and lend a helping hand in lots of arts-related projects. In Melbourne there's the Wheeler Centre for Books, Writing and Ideas. Maureen is the new president of the annual Melbourne Arts Festival and she's also the principal patron for Opera Australia's Melbourne Ring Cycle operatic extravaganza. We've tried to lend a hand to lots of other worthwhile activities, including the UWRF.
You have influenced generations of travellers. What has been your most memorable encounter with a reader?
  I always love it when people say: 'Hey, your books convinced me to try something or go somewhere I'd never have thought possible.' I'm also always blown away by the people who put me in my place – when I arrive somewhere feeling pretty pleased with myself because getting there was a real trek. But then somebody else will turn up having done it much tougher. I've travelled those terrible roads in a four-wheel drive; they turn up on a mountain bike. And they bought the damned thing for $50 in the bazaar 1,000km the other side of the mountains.
They say that if a couple can travel together then they're set for life. What's been the secret to your enduring marriage to Maureen?
   Doing our own thing; not stepping on each other's toes. We love travelling together and every year we make 'well that was a fantastic trip' expeditions, but at the same time I go off and do my own travels and so does she. There are trips I know she won't enjoy the way I do. And vice versa.
Keep reading:
"Mountain high: Cambodia's Cardamom Mountains" – A journey through the great wilderness that is Cambodia's unspoilt Cardamom Mountains provides a challenging itinerary for seasoned adventurers and tenacious beginners alike