In an attempt to overcome the twin obstacles of limited finance and rising carbon emissions, Indonesia is gearing up to sell environmentally-friendly debt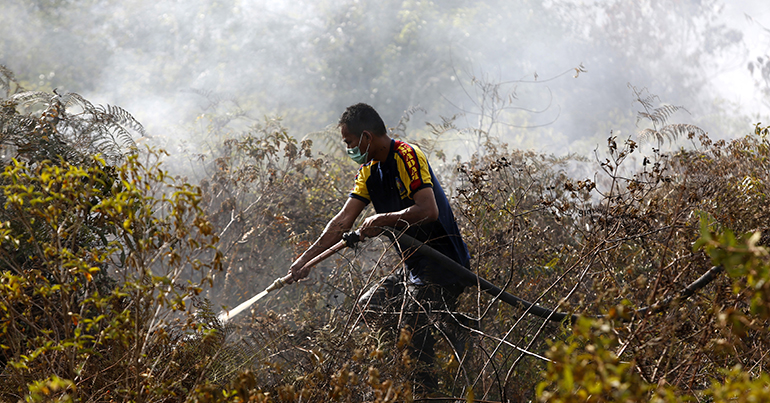 Indonesia is set to become the first Asian country to sell green bonds as the global green finance market begins to gather steam.
The proceeds of the five-year, dollar-denominated sukuk bond must be used for environmentally-friendly projects and has been structured to comply with Islamic law. It offers an annual interest rate of 4.05%.
Indonesia's decision to issue green bonds is indicative of growing investor demand for government debt tied to environmentally-friendly projects. According to Moody's, the green bond issuance market topped $155bn in 2017, with China and France issuing the greatest share of new green bonds.
The credit rating agency predicts that the value of green bonds issued in 2018 will increase to $250bn.
Currently the world's biggest exporter of coal used to generate power and the fifth largest emitter of greenhouse gases, Indonesia hopes that its decision to issue green bonds will go some way towards helping it reach its target of generating more than 20% of its energy from renewable sources by 2026. As it stands, renewables account for only 3% of the country's energy production.
While some believe the bond will be an effective way of forcing government ministries to undertake environmental assessments for the projects they finance, others view them as little more than PR stunts aimed at diverting attention away from a state energy policy that relies on coal for more than half of the country's electricity production.
In October 2016, Indonesia ratified the Paris Climate Agreement, an agreement that saw it commit to a greenhouse gas emission reduction target of 29% by 2030, or 41% with international support.
However, critics argue that there have been no signs of a decline in the country's emissions, 60% of which are estimated to be caused by deforestation and forest fires.
In an attempt to tackle the country's rampant deforestation, Indonesian President Joko Widodo recently extended a moratorium on issuing new licenses to use land designated as primary forest and peatland until May 2019.
The policy, which was first introduced in May 2011 by former President Susilo Bambang Yudhoyono, covers an area of more than 66 million hectares.
According to the World Resources Institute, if the policy is extended in its present form until 2030, it could avoid 188 million metric tonnes of CO2 emissions by 2030, a figure they argue could rise to 427 million metric tonnes of CO2 if the moratorium were extended to include secondary forests and exemptions for existing licences removed.
Related reading: