When asked if LGBT people could join the air force, the official Twitter account responded by saying no and that these preferences were a "mental disorder"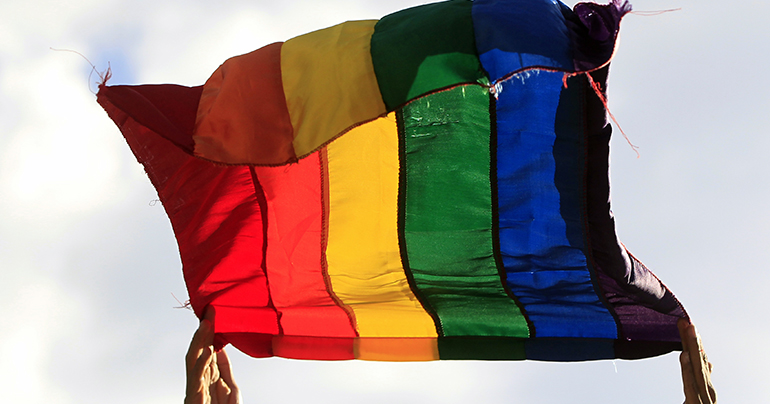 A controversial tweet sent out on Tuesday night from Indonesia's official Air Force Twitter account has lead to a widespread debate online about whether or not members of the LGBT community are permitted to join the army.
The online frenzy was initially prompted by a tweet sent out by the official Air Force account, @_TNIAU, with a message saying that soldiers in the Armed Forces would be discharged if they were found to be committing "immoral acts".
The tweet garnered an onslaught of replies from the account's very active followers, with many asking out right if people who identify as members of the LGBT community in Indonesia – a minority group that has seen a rise in discrimination from police and government officials – are allowed to join the Air Force. 
In response to one of the many followers asking this question, the account's administrator replied by saying: "There is (a) mental health test in the selection process. LGBT is included as a mental disorder. If there are still many candidate soldiers who are mentally healthy, then why should unhealthy ones be accepted?" the Straits Times reported.
Ooohhh, tidak bisa 😱😱😱

Saat seleksi ada tes kesehatan jiwa, LGBT termasuk kelainan jiwa. Kalau msh banyak calon prajurit yg sehat jiwanya kenapa harus menerima yg tidak sehat? 🤔💂 https://t.co/Ssq8BAFxDi
— TNI Angkatan Udara (@_TNIAU) January 9, 2018

After offering this reply, the Air Force account was once more flooded with a series of responses.
Some of the followers were seen to agree with the account's controversial statements, though more were in favour of LGBT Indonesians receiving fair and equal treatment, the Jakarta Post reported.
"It's up to you if you are against (the LGBT community), but don't eliminate their right to be equal among others," replied @jea_hana, one of the Air Force's followers.
min terserah mau kontra sama LGBT tapi jangan menghilangkan hak mereka untuk diperlakukan sama dong

— Haena ☘ (@jehaena) January 9, 2018

This recent Twitter fury comes on the heels of the constitutional court's decision to reject a petition last month that was devised to criminalise gay and extramarital sex.
Though it is not illegal to be homosexual in Indonesia, many members of the LGBT community continue to suffer from social discrimination.
Related reading: