The ambush of Indian soldiers by a Myanmar-based rebel group in June has reignited longstanding border tensions between the two countries
In 1951, an unofficial referendum was held in Nagaland, an area in northeastern India that shares a border with Myanmar to the east and is home to a conglomeration of Tibeto-Burman tribes called the Naga. The referendum asked whether the Naga wanted to break away from newly independent India and create its own sovereign homeland. More than 90% voted 'yes'.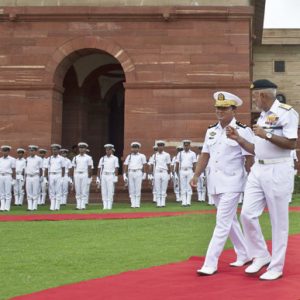 The Indian government refused to accept the decision. With dialogue seemingly at an impasse and growing numbers of independence supporters disaffected, some fled to the jungles and took up arms.
In the 1960s and '70s, following this rise of Naga nationalism, numerous other armed, separatist groups sprang up in India's northeast, an area half the size of Thailand. It is connected to the rest of the country via a small corridor that runs between Bhutan and Bangladesh and is composed of seven restive states – Assam, Meghalaya, Tripura, Arunachal Pradesh, Mizoram, Manipur and Nagaland. Most of the separatist groups sought autonomy or independence along ethnic, state or religious lines, and many championed left-wing ideologies.
At its peak, there were 103 such groups in the area, explained Rajeev Bhattacharyya, an Indian journalist.
In 2011, he visited a number of bases in Myanmar occupied by the insurgents – some groups have established strongholds in the Southeast Asian nation, while others have retreated to Bangladesh or Bhutan. This dangerous and controversial expedition was documented in his book, Rendezvous with Rebels: Journey to Meet India's Most Wanted Men.
"No other region in the world has given birth to so many insurgency groups as India's northeast, which proves that something is seriously wrong there," he told Southeast Asia Globe.
Bhattacharyya explained how the insurgency in India spilled over into Myanmar. During the 1960s, as Indian forces pushed Naga separatists further towards the Myanmar border, the Naga started sending delegations to China for training. "Passing through Myanmar, the Naga of India came into close contact with the Naga who lived there, who would help them and give them food and shelter," he said. Many of the ethnic minorities in India's northeast, such as the Naga and the Mizo, can also be found in northwestern Myanmar, particularly in Sagaing region.
These relations became more formal in 1988, when the National Socialist Council of Nagaland-Khaplang (NSCN-K) was founded in Myanmar after a split in the original NSCN. The NSCN-K faction, led by its chairman S.S. Khaplang, consisted of Indian and Myanmar Nagas and was based in Myanmar.
It was not an amicable split. The other faction became the NSCN-IM, which remained inside India, comprised of Indian Nagas. In recent years the group has sought dialogue with India's government, located in New Delhi.
As Bhattacharyya found when he visited the rebel camps, other insurgent groups from Assam and Manipur have also established bases in Myanmar with the assistance of the NSCN-K. "There are at least 40 [camps] and, in some, several groups live together," he explained. "In these, the NSCN-K camp is in the middle, surrounded by other rebel groups in a radius of about 13km. If there is a crisis or an attack the groups can converge and fight back."
Rebel groups were quick to see Myanmar as a safe place to base themselves, said Bhattacharyya, especially after Khaplang negotiated a peace deal with Naypyidaw in 2001. "There have been no hostilities between the army and the rebels in Myanmar since," he added.
The NSCN-K also negotiated a ceasefire with the Indian government in 2001. But it was broken on June 4 this year when the group ambushed a squadron of Indian soldiers in Manipur state, killing 18 and injuring at least 20. Following the ambush, the rebels fled back across the border to their Myanmar bases. Five days later, Indian parachute commandos crossed the border in pursuit of the insurgents.
On the surface, the cross-border raid by the commandos appeared successful: Indian authorities claimed they killed a number of NSCN-K rebels and destroyed several of their bases, and Zaw Htay, director of the office of Myanmar's president, added that there was "coordination and cooperation" between the two countries' armed forces, the Wall Street Journal reported.
However, in the days and weeks following the raid, details emerged that suggested the event was not as straightforward as officials claimed. According to Bertil Lintner, a Swedish journalist who has written numerous books about Myanmar, including Burma in Revolt and Land of Jade, not only was Naypyidaw not informed about the raid until after it took place, its army was also kept in the dark as the Indian authorities were concerned they would tip off the rebels.
Furthermore, Lintner claims, while the raid was taking place, Khaplang, the chairman of the NSCN-K that had just killed 18 Indian troops, was receiving treatment at a hospital in Yangon and was even visited by members of the Myanmar government. "New Delhi couldn't have been too happy about this," he suggested.
The fact that Indian authorities went into Myanmar territory in June, allegedly without notifying its government, may be a sign that India is now "deciding to take matters into its own hands", Lintner said.
It might also be an indication that it is becoming increasingly despondent about how Myanmar is assisting its efforts, despite the fact that the foreign ministers of both countries met in New Delhi in July and pledged to jointly fight terrorism and insurgent activity "in all its forms and manifestations", according to local media.
Since India launched its 'Look East' policy in 1991, designed to promote political and economic relations with East and Southeast Asia, it has regarded Myanmar as its bridge to the east. According to Arafat Kabir, a commentator on South Asian politics and research assistant at Illinois State University, relations between India and Myanmar depend on two factors: boosting economic ties and managing cross-border insurgency. He admitted that while the economic side has not developed as quickly as once hoped, the insurgency issue is often the main obstacle to improving relations.
According to Lintner, Myanmar authorities have turned a blind eye to the rebels' activities for decades. "Myanmar is not interested in fighting against the insurgents. The border areas are too remote and it's not really at the top of its priorities; it has its own separatist groups to think about," he said.
New Delhi has occasionally attempted to persuade Myanmar to cooperate. Lintner said that India has offered to carry out joint operations with the Myanmar army and has even provided them with weapons. "The Myanmar army simply took the weapons and used them in Kachin State against their own rebels," he said.
Furthermore, writing in the Yale Global Online Magazine in 2012, Lintner alleged that Naypyidaw has also tried deceiving its Indian counterpart over its attitude towards the insurgents. "In September 2011," he wrote, "it was reported that the Myanmar army had attacked a [rebel base in the country], partly destroying it. Local sources assert that the operation never took place. It's no coincidence that news about the alleged attack came a few weeks before Myanmar's President Thein Sein arrived on a state visit to India."
The crux of the matter, said Trevor Wilson, a visiting fellow at the Australian National University's department of political and social change, is that the countries' security interests are a "fundamental mismatch". The Myanmar government is unconcerned about the insurgents, he said, since they cause few problems inside the country.
He added that New Delhi may have overestimated the ability of Myanmar's army to assist in their operations and that, particularly since the current Indian prime minister, Narendra Modi, came to power last year on the back of strong anti-insurgency rhetoric, the government has been "excessive" in its suspicion about the threat posed by the rebels.
Another factor is China. During the past year, Modi's administration has ratcheted up tensions with Beijing and sought closer ties with Washington, all while claiming China is directly supporting the insurgency groups, an allegation the Indian media has been happy to play up.
"China does have a long history of association with the northeast rebels of India," said Bhattacharyya, "and there is evidence that the Chinese intelligence agencies are in touch with the functionaries of at least two rebel groups. But China's interest is more in retaining its hold over Myanmar than creating trouble."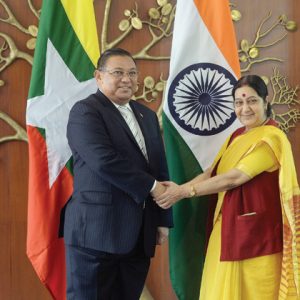 A key development in the Naga nationalist movement took place last month, when the NSCN-IM faction signed a historic peace accord with the Indian government. Although the terms have yet to be set, it is expected that the government will offer the state of Nagaland more autonomy – though not independence – while the NSCN-IM will be expected to give up its armed struggle, explained Prasenjit Biswas, associate professor at India's North-Eastern Hill University. "One of the main questions is how it will affect the Nagas living in Myanmar and whether the NSCN-K will give up its independence struggle," he added.
As Lintner points out, if this is a trend and more India-based separatist groups also begin seeking peace accords, then most of the remaining armed separatists will be found in Myanmar. "Thus, we may see more cross-border raids into India and Indian counterattacks into Myanmar territory," he recently wrote in the Irrawaddy. If this does happen, and security relations between India and Myanmar continue to be fraught, then the neighbours could remain a mismatch for years to come.
Keep reading:
Wirathu: "The intention of Islam is to influence the whole world through rapid population" – As the Rohingya situation becomes ever more desperate, one man stands alone as their most vocal antagonist. Wirathu has been accused of using hate speech and acerbic propaganda to stoke anti-Muslim sentiment in Myanmar. Here, he tells Southeast Asia Globe that he is a man of peace who would show compassion if the Rohingya would only "be honest"