A self-described sex expert arrested in Thailand has promised to reveal secrets about Russia and US President Donald Trump if she is helped to escape jail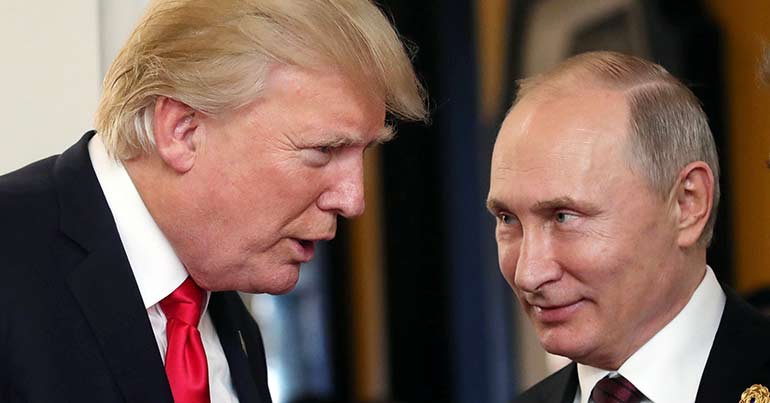 Anastasia Vashukevich, better known by her alias Nastya Rybka, was among ten Russians arrested in Thailand's beachside town Pattaya. The group, who were running a sex training course, were charged for working without permission, Reuters reported.
However, Vashukevich then made a strange plea for help, apparently from the back of an open-air police truck, saying in a video posted to her Instagram account that she "is the only witness and the missing link in the connection between Russia and the US elections — the long chain of Oleg Deripaska, Prikhodko, Manafort, and Trump," The Washington Post reported.
"In exchange for help from US intelligence services and a guarantee of my safety, I am prepared to provide the necessary information to America or to Europe or to the country which can buy me out of Thai prison," she added, according to the newspaper.
Vashukevich was thrust into the limelight last month when Russian opposition leader Alexei Navalny broadcast a video she made in 2016 showing the sex guru on a luxury yacht with one of Russia's richest men, Oleg Deripaska, and Russian Deputy Prime Minister Sergei Prikhodko. Navalny stated that the video was proof that Deripaska was bribing Prikhodko with a trip on the opulent boat accompanied by escort girls, the Washington Post reported.

Paul Manafort, who was Trump's campaign manager in the run-up to the 2016 US elections, is a former employee of Deripaska. In October last year, the FBI indicted him on numerous charges, including conspiracy against the US. Manafort has pleaded not guilty and is free on bail.
Navalny claimed that Deripaska served as a link between the Kremlin and the Trump campaign, CNN reported.
The ten Russians are now facing deportation from Thailand, but Vashukevich, who has remained active on Instagram since her arrest, fears that if she is returned to Russia she will be arrested again.
"Please, USA, save us from Russia!" she posted on the social media site, according to the Washington Post. "All this [sic] cases are political repressions!"
"If we go back to Russia, we will die in Russian prison or they will kill us. This is very serious…Please USA help us not to die from Russians!" CNN also reported her as writing on Instagram.

In another post she criticised the prison conditions, and said that she caught a cold but was refused medical assistance. She added that at one point she and six others were freed after paying a bail of THB 100,000 each ($3,179), only to be detained again immediately afterwards.
At the same time as the saga was unfolding, one of Russia's top security and intelligence officials, Nikolai Patrushev, was in Bangkok holding talks on the security of Russian tourists, RIA Novosti reported.
Pattaya, situated on the east coast of the Gulf of Thailand and approximately 100km from Bangkok, has a reputation for being a party destination.
Related reading: