Editor's note: Yesterday marked the 77th birthday of Khmer Rouge cadre Kaing Guek Eav, now known by his nom de guerre Duch. Under his watch, thousands of Cambodians were tortured and killed in Phnom Penh's notorious S-21 detention centre. This article is not about Duch. Ten years ago, we spoke with the men and women of the Documentation Centre of Cambodia who devoted their lives to collecting the witness testimony needed to bring the regime leadership to trial for their crimes.
In the dramatic first days of testimony at the Khmer Rouge tribunal in early April, Kaing Guek Eav, aka Comrade Duch, confessed to running S-21, the regime's main prison in Phnom Penh. Now that the United Nations-backed trials are under way, it is hoped that proceedings against the former maths teacher will help establish a definitive record of events and elements of the 1975-79 regime.
Although Duch has admitted responsibility and apologised for overseeing the torture and execution of about 15,000 men, women and children at Tuol Sleng, there are some widely varying accounts of life under Pol Pot. Prior to his time at S-21, Duch was in charge of M-13 where, by his own admission, at least 300 people were killed. Many believe the figure was far higher.
As the trial began, François Roux, Duch's lawyer, raised objections to the use of now-deceased witness testimony supplied by the Documentation Centre of Cambodia (DC-Cam). His complaint revolved around a translation of a statement made by Ham In, who was a prisoner at M-13 in the early 1970s. One of the judges read it out and wanted to ask Duch about inconsistencies between In's account of that time and Duch's. Roux objected, pointing out that the testimony had not been gathered by the court's co-investigating judges.
"It is from an NGO," Roux told the court in a reference to DC-Cam. "We have a great deal of respect for this organisation, but this should be mentioned."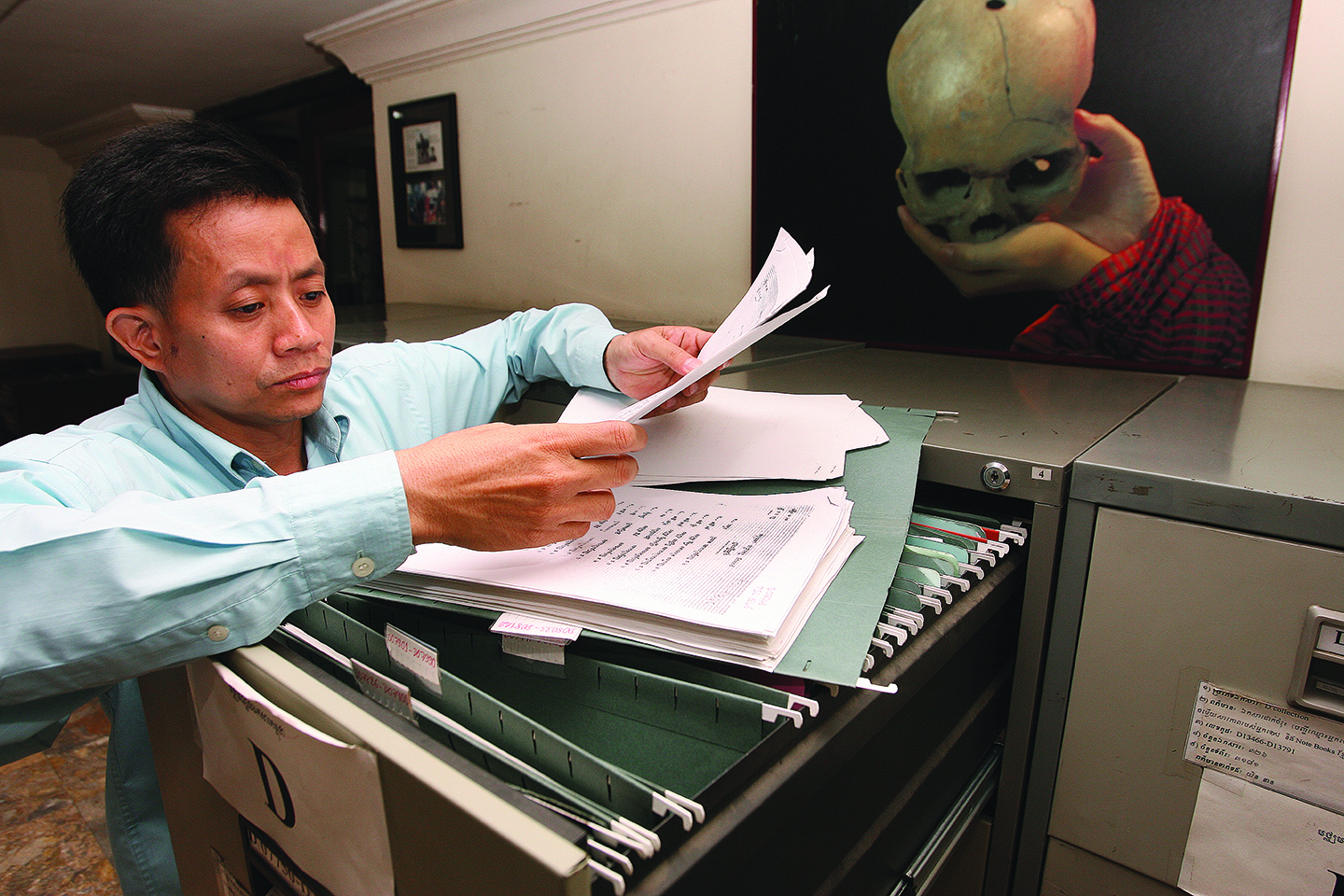 Much of the key evidence proving the extent of Duch's guilt was first collected by DC-Cam. Some say the tribunal would not even exist if its researchers hadn't combed the country, gathering details on serious crimes committed three decades ago.
Youk Chhang, director of DC-Cam, says about 80% of the court documents have come from his organisation, but he explicitly does not use the word "evidence" to describe the material collated over almost 30 years.
"We don't collect evidence – we collect information," he says, pointing out that it is for court officials to decide what does or does not constitute evidence.
DC-Cam holds more than a million items of primary source information that is categorised in five ways: paper documents such as minutes, telegrams, confessions, letters and reports, physical information such as prisons, mass graves and torture equipment, photographs, films and interviews with either victims or perpetrators.
"Each category requires different techniques and research methodology to conduct, to compile, to restore and to catalogue."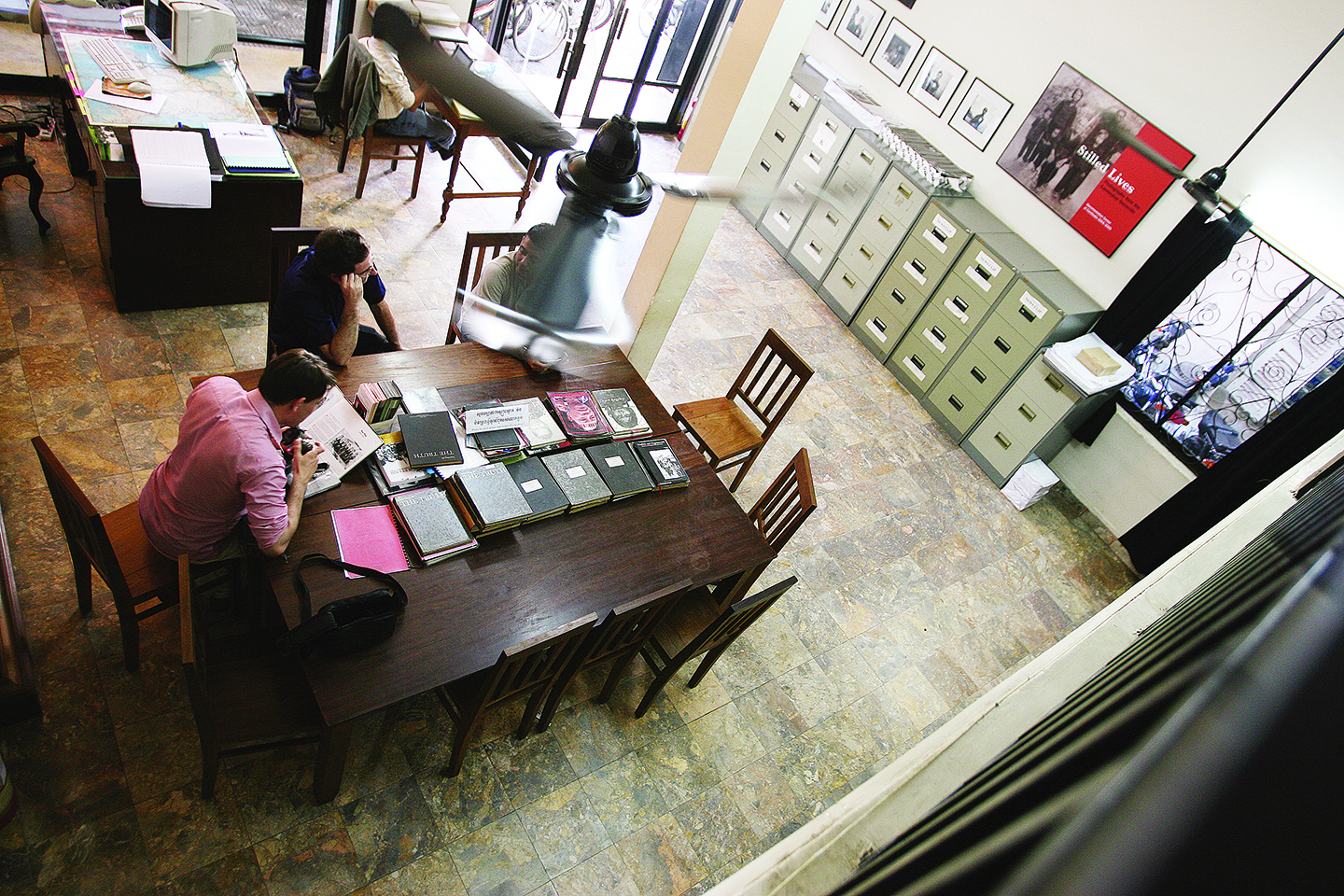 The different types of interview – more than 10,000 conducted with victims and perpetrators – had separate questionnaires designed by lawyers and human rights activists to ensure researchers didn't end up with answers from former Khmer Rouge members that incriminated them.
When asked whether his organisation has carried out a substantial amount of the court's investigative work, Chhang says: "That's the whole purpose. In Cambodia it is the opposite [to other tribunals], we started by collecting the material and then [many years later] the court was established. We provide it to the court in different formats. So far about a couple of hundred thousand pages have been provided and we give it to anyone – prosecution, defence, civil parties, researchers and lawyers. We are not in a position to identify what is and is not evidence, but we are in a position to collect everything from the Khmer Rouge [era] and ensure it is from that period."
He says that over the years DC-Cam's researchers were aware that a future court might one day need to use the material. "When we talk to people, when we collect material, when we use material – we always have in the back of our mind that one day the court will need this. So we have to ensure the integrity of every piece we have collected – so everything we have collected is usable by all sides of the court."
The passage of time, though, means that witnesses die and the recollections of survivors deteriorate. In court, Roux said there were many problems with the testimonies collected by DC-Cam.
"There is no indication of who asked the question, who is the interpreter," he says. "Did they take an oath, if so in front of whom? This is an NGO that has gone to interview witnesses. I have a lot of reservations regarding these documents because we don't know who did the interviews, nor their competence and their independence of opinion. So you don't have the guarantee that these documents have been established according to the rules of legal opinion."
Robert Petit, the co-prosecutor, argued that the point of presenting the testimony to the court was to hear Duch's comments regarding someone "whom he says he knows, detained, freed and was close to".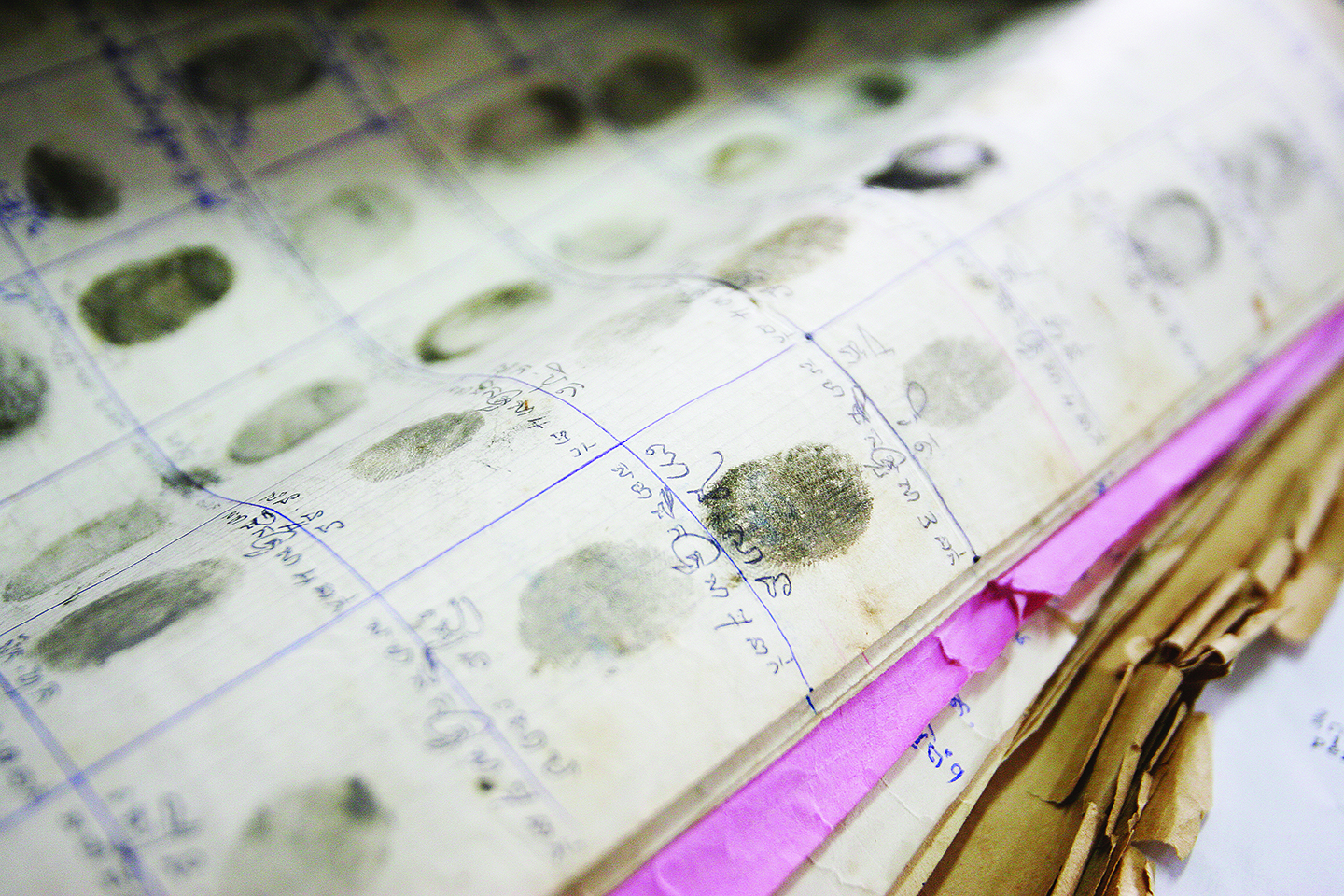 The exchange marked an early clash over the work done by DC-Cam. It is likely more will follow. So how useful has its work been to the prosecution? It is certainly the case, says Petit, that DC-Cam's efforts saved the prosecution time and effort.
"[But] there's a fundamental difference between evidence and information. In this case there exists a lot of information which must be analysed and ruled upon before it is deemed as evidence. Information must be sifted through before it can be considered evidence. It's a double-edged sword: potentially vital, yet resource- and time-consuming."
Henri Locard, a noted French author and researcher on the KR, says the problems with witness testimony are manifold. He feels that the witness testimony gathered by DC-Cam researchers ought to be handled "very warily and with great prudence".
"François Roux is absolutely right that [the gathering of witness testimony] has been done completely unscientifically [and often not done] by competent people," he says. "The further from the facts you are, the more ample the facts become. So you have got to be extremely careful."
He concedes, however, that some of the work done by DC-Cam in other areas has been good, including training of Cambodian staff, collation of documents and the NGO's outreach work. But he says the clash between Roux and the court in early April is indicative of the problems associated with gathering and presenting witness testimony.
Those problems pale to insignificance when compared with the tortuous route to getting the tribunal up and running.
Anyone with more than a cursory knowledge of the extraordinary chambers in the courts of Cambodia (ECCC) knows it was a long and difficult struggle. Mistrust on both legal sides, combined with political wrangling, meant it took more than a decade of negotiations between the UN and the Cambodian government before the tribunal could be agreed upon.
DC-Cam traces its roots farther back than those negotiations – as far back as 1980, says Chhang, the year after the Khmer Rouge regime was ousted from power. That was when Gregory Stanton, an American lawyer, saw the mass graves in Cambodia.
"He created this genocide project, and nobody supported him," says Chhang. But Stanton persevered, as did numerous others who came after him, and the amount of information gathered about the Khmer Rouge era started to mount up.
Chhang feels that the information DC-Cam compiled over the years swung the balance for the UN when deciding on whether it should proceed with the tribunal. Others share that opinion. Peter Maguire, the author of Law and War: An American Story and Facing Death in Cambodia, carried out research for DC-Cam's predecessor in the early 1990s.
"DC-Cam's archive and efforts in the field put this court in a very good position," Maguire says. "Its Cambodian researchers were able to open doors and win trust in ways that would be difficult if not impossible for a foreigner. Oral histories such as Meng Tre and Sorya Sim's Victims and Perpetrators were truly remarkable."
He adds that the ECCC is fortunate to have scholars such as Craig Etcheson and Steve Heder working for it. "All the documents in the world can't help you if there is nobody with the background to make sense of them."
Maguire says that the case against Duch is easier to make than those against Nuon Chea, Khieu Samphan, Ieng Sary and Ieng Thirith. "Not only has Duch confessed to his crimes [unlike the other Khmer Rouge political leaders], but also there is a solid body of irrefutable documentary evidence against him. The cases against the leaders will require more novel legal constructs like conspiracy, and that can often be difficult to prove."