Ready to step in when Mother Nature needs a little nudge, Dr Sean Sokteang plans to open Cambodia's first IVF treatment centre early next year

By Charlie Lancaster Photography by Lauren DiCicca
David wrote 'baby' on the back of three cards, placed them into his deck of ten and shuffled. With the cards face down on the table, he told his wife to choose one. She turned a card over and breathed a sigh of relief.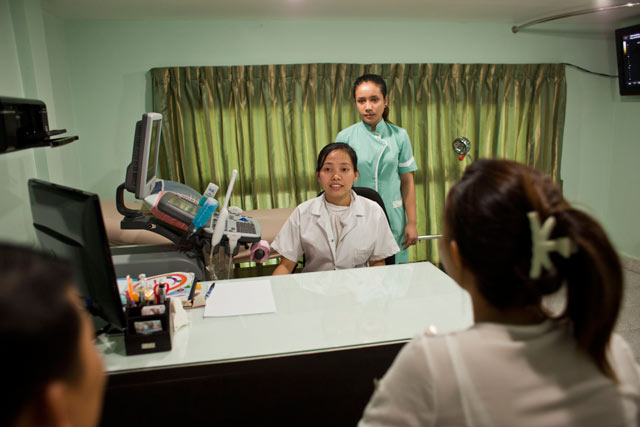 While the card may have given them a 'baby', after more than two years of trying, Mother Nature hadn't. One of more than 670 couples that have registered at Phnom Penh's Sok Teang Cabinet since it opened in early 2012, David – who requested to only be identified by his first name – was using the game to prepare his wife for the disappointment that often accompanies infertility treatment.
"I wanted to show her the odds of what we were about to go through," said David of their IUI treatment – or artificial insemination – at the clinic, which claims to be the first and only infertility treatment centre in Cambodia. "Sometimes it can seem like life doesn't play fair, but the odds are there. It's always a gamble."


A look at the statistics shows that getting pregnant is indeed a game of chance. For healthy couples in their twenties having regular unprotected sex, the chance of becoming pregnant each month is between 20% and 25%. This percentage drops if couples suffer from a range of issues that make conception difficult, such as irregular periods, pelvic inflammatory disease and low sperm count, and reduces further with age.
While research into infertility in Cambodia is almost non-existent, recent research shows that one in six couples in the world experiences infertility, which is typically defined as when a couple fails to conceive after 12 months of trying. But experience shows that many of these couples will eventually conceive.
"There was no sense of shame in being married in Cambodia with no children, but the fact that we were childless did get noticed. I got sick of the questions," said David. "So I thought it was time
to crank one out."
Following an unsuccessful trip to Thailand, they underwent IUI treatment at the Sok Teang Cabinet, and within two months the couple was pregnant.
"Cambodians suffer from the same causes of infertility as anywhere else in the world," said fertility specialist Dr Sean Sokteang, founder of the clinic. "But they do not have the same access to healthcare or the same awareness of health issues and treatments, so many treatably infertile couples have been suffering in silence.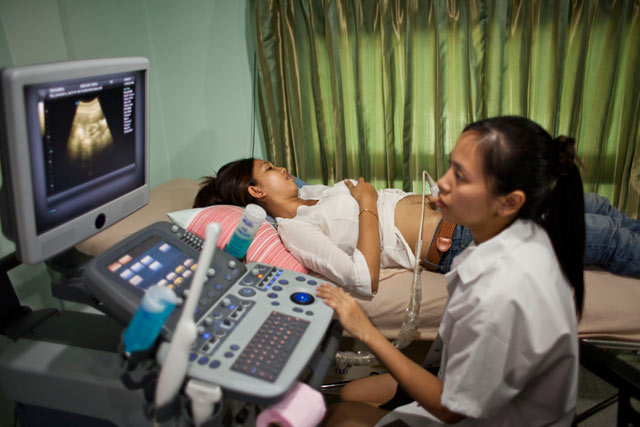 "While effort is made to promote condom use, little effort is mobilised to help those seeking to get pregnant."
This is where Sean Sokteang's one-clinic mission comes into to play. Offering IUI treatment at half the costs found in Thailand and Vietnam, she plans to be the first to offer in-vitro fertilisation (IVF) and assisted reproductive technologies (ARTs) in Cambodia early next year at a quarter of the rates found in Singapore.
"Offering IVF treatment is a natural next step for us and will help many Cambodian families, who will no longer have to endure great distances and emotional strain by travelling overseas for assistance," said Sean Sokteang, adding that she has helped more than 130 Cambodian couples to conceive. "Every person has a right to a child, but not every person can conceive without help."



Also view:
"Growing pains" – Inadequate healthcare in rural provinces is a ticking timebomb, with lifestyle-linked diseases poised to strain the system further
"Stopping the silent killer" – The battle to stymie cervical cancer in Laos starts with a simple vaccine