The Viceroy Bali does sensual privacy and tropical romance unlike anywhere else 
By Jemma Galvin
Travel is medicine for the soul, so what better place to fill the doctor's orders than Ubud, which gets its name from the ancient Balinese word ubad, which actually means medicine. Back in the 8th Century, this densely vegetated area was a nerve centre of natural healing, as medicine men and women treated myriad ailments with herbal concoctions and personal body readings, beginning a tradition that has captivated everyone from celebrities to aspiring hermits looking to escape the rat race.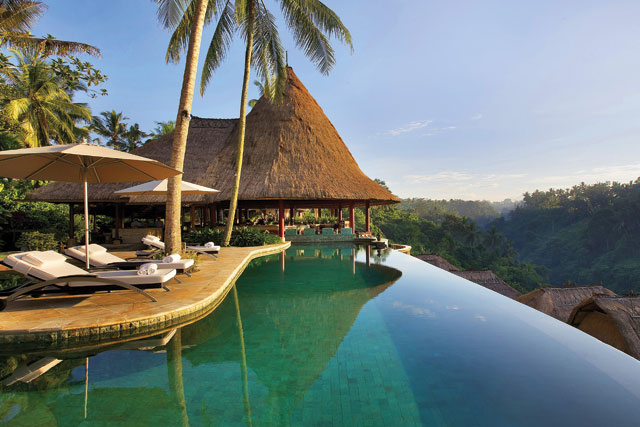 Surrounded by rice paddies and the swirling mist that comes with the town's 200-metre elevation, Ubud today retains this spirit of wellbeing and is undeniably connected to the natural world. The essence of Tirta Agama, or the religion of water, is the Tri Hita Karana, a Balinese philosophy for life, which stresses that to achieve goodness and prosperity, human beings should live in harmony with nature, with each other and with their gods.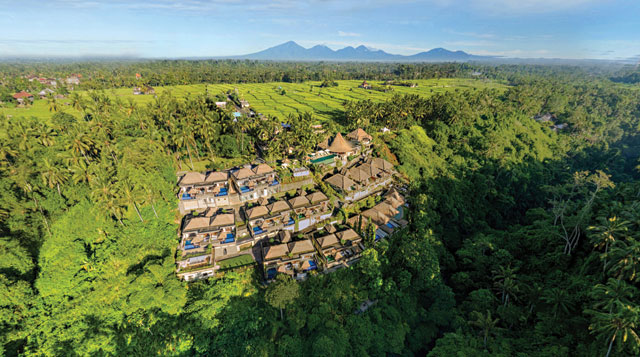 Such blissful harmony can be found at the glorious Viceroy Bali, perched atop the verdant Petanu River gorge in the Valley of the Kings, known as such due to the generations of Balinese royalty who have made their homes in villages nearby.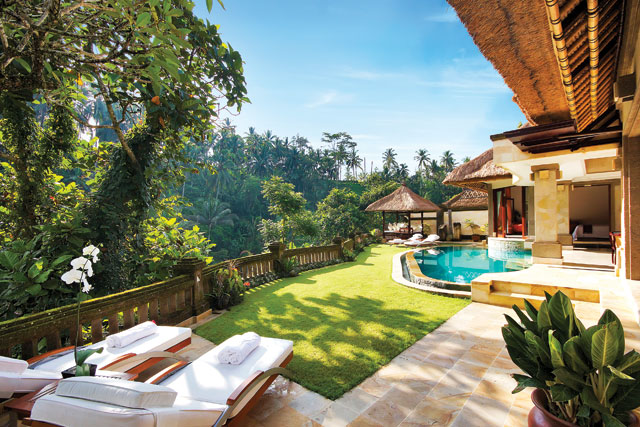 The boutique hotel is comprised of 25 private-pool villas, each with majestic views of the lush, tropical rainforest surrounding it. Just five minutes' drive from the heart of Ubud, the resort is a favourite among honeymooners, and it's not hard to see why. From the super king-size beds and breezy, open-plan villas to the soundtrack of bewitching birdcalls and trickling water, the resort is sensual privacy and indulgent romance at its best.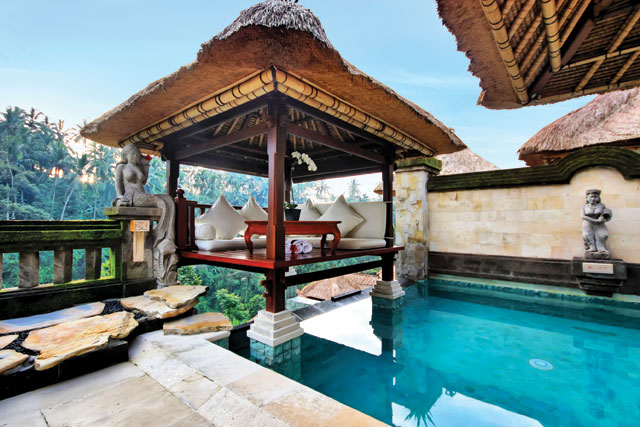 Traditional alang-alangs, or thatched roofs, and balés, which are Balinese gazebos or daybeds, set the aesthetic tone at The Viceroy, while locally produced soaps, shampoos and oils fragrance the expanse of leafy grounds.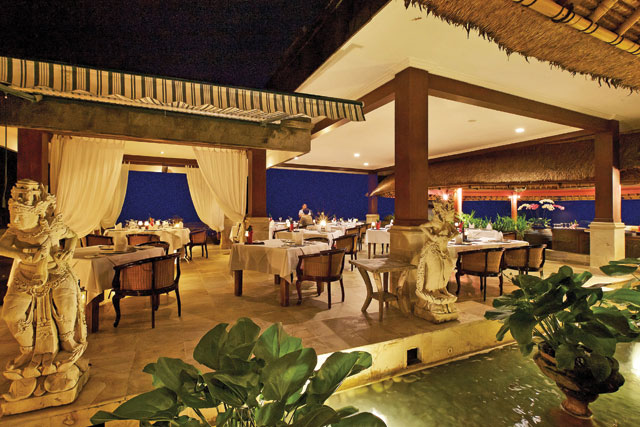 Welcome drinks, cold towels, daily à la carte breakfast, a drop-off and pick-up service, WiFi and use of the Lembah Spa's Jacuzzi and steam bath are always complimentary, while the on-site helipad is the launching point for tours of Bali's moody coastline, volcanoes and nature parks.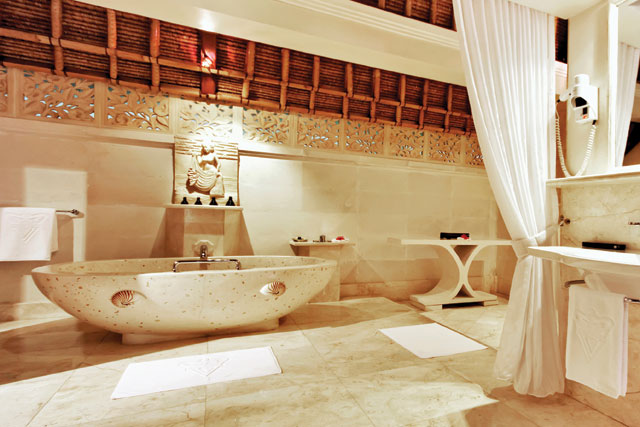 Whether smitten sweethearts choose to enjoy Ubud's brilliant natural beauty from the heated waters of their private pool or from the lofty heights of a private helicopter tour, the Viceroy Bali has got your soul well taken care of. 
Snap, crackle, pop!
Ibu Oka Warung, located opposite the former Royal Palace, is an Ubud institution that draws in locals and foodies from around the globe day after day. Each and every one of them is after one thing and one thing only – babi guling, or Balinese roasted suckling pig. The crackling on these beasts is mind-blowing and a hefty bowl of meat, crackling, veggies and signature sauce costs only a few dollars. Be sure to go at peak meal times as in between they tend to be out of the good stuff and waiting on the next delivery of oh-so-juicy swine, which are roasted off-site.
Bend it like…
"It is a gem in a sacred paradise," said world-renowned yoga teacher Desirée Rumbaugh of The Yoga Barn. Yoga has almost gained religious status in Ubud and this centre, which offers not only yoga but also Pilates, dance classes and various life-affirming workshops, is a must-visit for any self-respecting yogi worth their weight in kale.
Prime mates?

The Ubud Monkey Forest is a sacred nature reserve located near the southern end of the appropriately named road, Jalan Monkey Forest. It houses a temple and some 340 crab-eating macaque monkeys. These critters are ravenous and certainly not shy, so leave your sightseeing snacks back at the hotel room if you want to avoid being roughed up by a troupe of grabby primates.
Artistic endeavours

The Agung Rai Museum of Art has works by well-known Balinese artists as well as by international creatives who have at some point made Bali their home, such as Walter Spies, Adrian-Jean Le Mayeur and Arie Smit. A real draw card here is the only painting in Bali by renowned Javanese artist Raden Saleh.
Essentials
Tel: +62 361 971 777. 
Website: viceroybali.com. Rates: from $680 per night for a Garden Villa to $1,840 per night for the sprawling, 400-square-metre Viceroy Villa. Suggested accommodation: indulge in one of the Deluxe Terrace Villas for $920 per night and enjoy breathtaking views over the gorge from the cushy balé situated over your very own sun-drenched private swimming pool.
Keep reading;
"Between heaven and earth" – Samabe Bali Suites and Villas occupies a tranquil seaside pocket of southern Nusa Dua, where the ancient secrets of Balinese culture are written in the vast open sky and rolling blue ocean