Setya Novanto was arrested on Sunday under his suspected involvement in a scandal that could see $170m worth of stolen state funds tied to his name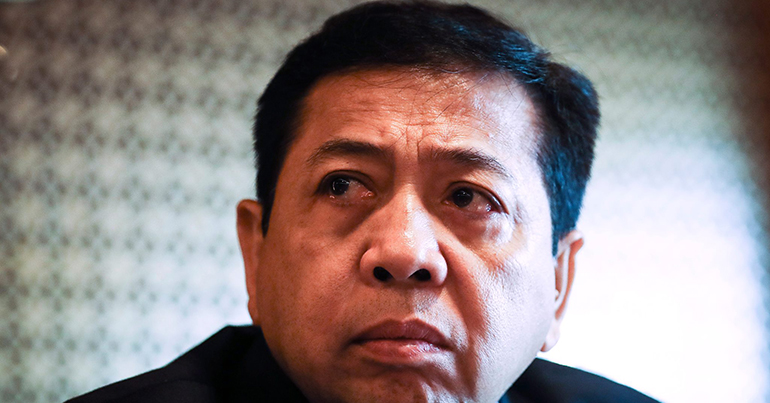 Setya Novanto was arrested earlier in the week under suspicion for his alleged involvement in a scandal that saw the division of money generated from marking up the price of identification cards issued by the government, known as e-KTP, to various politicians. Novanto is one of the suspected politicians caught up in the scandal.
There are two meetings scheduled for this afternoon that could see Novanto, also the chairman of one of the country's most prominent political parties, Golkar, being suspended should he be indicted.
Leaders from ten political parties will meet with the Parliament's ethics council first to discuss what the next step is in filling Novanto's role as speaker of the house while he is detained.
Next, leaders from Golkar's central board will gather to decide who will take over as temporary chairman of their party.
Since the 62-year-old speaker of the house has not yet been indicted – something that can only happen after the first day of his trial – he very well may not be suspended from his role as chairman and speaker of the house for a few more weeks, as that's how long it may take for his case to be heard.
As was reported first by the Straits Times, the deputy chairman of Indonesia's ethics council, Sarifuddin Sudding, said during a radio interview this morning that Golkar could technically recall Novanto and instead appoint an acting house speaker.
Sarifuddin added that the role that Novanto holds is a vital one for the smooth running of parliament and can't, or shouldn't, be left vacant for a long period of time.