Today marks the opening of the Ubud Writers & Readers Festival, bringing together writers, journalists, artists and other creatives. Southeast Asia Globe speaks to  Indonesian writer Eliza Vitri Handayani, an invited speaker and author of 2015's From Now On Everything Will Be Different. She is also the founder of House of the Unsilenced, an art project that encourages sexual assault survivors to speak up through creativity.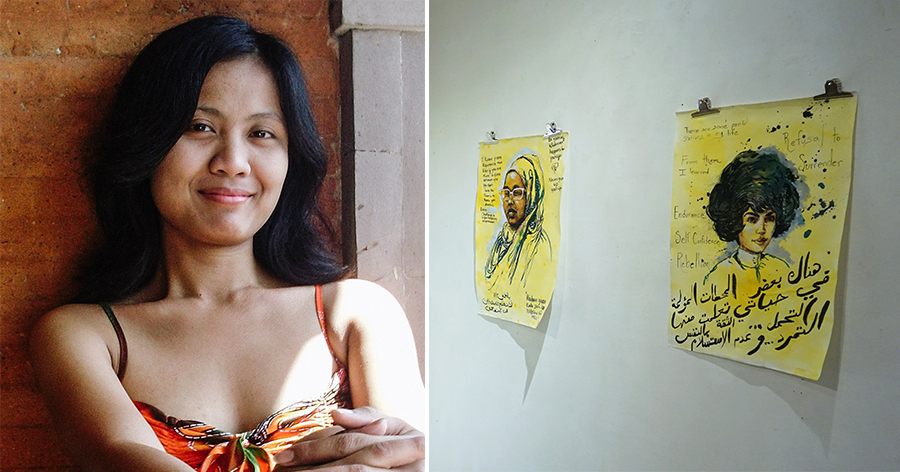 Tell me a little about yourself and how you became a writer.
I've always loved stories and writing since I was a little girl. At eight years old, I filled a notebook with stories and poems. I liked especially adventure stories and mystery stories. I was painfully shy and fearful, and I couldn't even say anything when someone was being rude to me in public. My only outlet was writing. It was the only space where I could truly be myself and say what I need to say.
So, I took it seriously. I kept on writing – I wrote longer and more complex stories, and after college, I began sending pieces out to various publications, both in English and Bahasa Indonesia. I also started working on what became From Now On Everything Will Be Different, signed up for workshops and festivals, and learned the business of becoming a writer. As I got published more often and got invited to speak at writers' festivals, slowly I gained the courage to speak up in daily life too. I became more confident in my own opinions and instinct; I became more able to trust that I have good ideas and good vision.
Now I can talk back when someone catcalls or insults me in public, for example. It's all because of writing, and finding someone who loves me for me and doesn't want me to change or conform. Writing is my home; I feel most alive with my imagination and the world I'm creating. It is my space to ask the questions I need to ask about the world, about how and why Indonesia is changing, about why we don't allow women to be in control of their own bodies and their own lives, why I can't be myself around my family, if I still want to be a Muslim and how, and many other things. I believe writing – and being creative – is an expression of faith in our own ability to heal and save ourselves.
Your novel From Now On Everything Will Be Different is about the Reformasi [post-Suharto] period that began in the late 1990s. What inspired you to write it, and what themes were you going after?
The inspiration was the letters I exchanged with a friend. We were discussing our sexual adventures, which we had to keep secret from our family, colleagues and our other friends who disapprove of such free behaviour. We also talked about our artistic aspirations and how our family pushed us to more conventional, stable professions. We talked about the opportunities we had and how we missed them, our self-destructive habits, if we could ever break free from the patterns of starting [anew], failing and moving somewhere else to start over again. I realised that is also the story of Indonesia – from '98, we had moments of great hope, moments that promised transformation and improvement, but we were often disappointed. I thought we would be free to choose our own leaders, careers and romantic partners. I thought we could write about whatever we wanted because writers and artists would no longer be censored or persecuted. I thought we could all be safer to be ourselves. Then I realised the obstacles don't come only from the government – we are also constrained by social norms and our families' expectations. With From Now On, I want to explore how the young generation could try to live free and follow their own hearts, choose the profession and relationships that fulfil them, instead of what is usual or expected of them.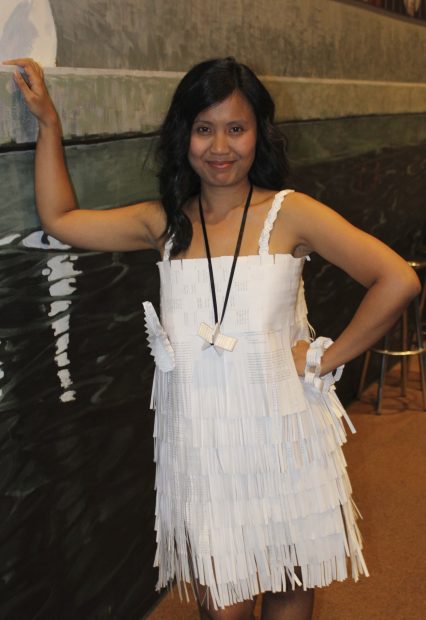 Your novel was set to be launched at the Ubud Writers & Readers Festival in 2015 but was cancelled due to government pressure. How did you react to this? Has the environment for writers improved since 2015?
I believe the pressure mostly came from the local police. I reacted by printing excerpts of my novel on T-shirts and wore them to the festival. I wanted a creative means to resist or circumvent the censorship, and I wanted to do it in a way that achieved the goals of the book launch, which was to let people know that I had this novel just published. I also wanted to show the authorities who might be watching that censorship often has the opposite effect. They attract people's attention to the censored or banned book, rather than away from it. I also wanted to show fellow writers and artists that we can resist censorship – there are ways to do so that are fun, creative, and conducive. I believe if we have good amount of attention, and international attention, the authorities will think twice before messing with us again.
I think there are still many concerns and much fear in exploring and publishing certain topics – for example, controversial periods in Indonesia's history, '65 and '98 especially, environmental issues that brush against corporate interests, LGBTQI issues and anything challenging the mainstream conservative Islam narrative. Regarding the last two themes, I'd say things are even worse now. We need publishers and media outlets to be braver to support writers who are exploring those themes in a progressive and inclusive manner.
Tell me a bit about your work at House of the Unsilenced, and why you founded the project.
The idea came to me late last year as I was following the #MeToo movement. It occurred to me that there were not as many stories coming from Indonesians. If a survivor were to come forward with her story, she may face negative stigmas. These things affect survivors everywhere, I know, but I feel in Indonesia the social stigma and sanctions can be harsh. So I thought if we can't speak directly in person or through social media, maybe we can speak up with art. This way, people will have to listen to us. We're not just nameless survivors anymore, we're also artists and creators. We're telling our stories and turning them into art. We're also fighting the situation by telling our society that we refuse to be silent, we deserve to be listened to.
We had more than 20 artists, writers and performers participating [in the project], and about 50 survivors. We invited artists working in various mediums because people express themselves in diverse ways and we want as many survivors as possible participating. We had workshops and collaborations. We had discussions about themes related to sexual and gender violence. We had a film showing and an open-mic night. For most performances and discussions, we had a full room. We provided quiet rooms and psychological first-aid volunteers to help survivors who felt panic or triggered. With our partners we developed ethical guidelines for staff and participating artists and writers. We worked with partners who often work with survivors, such as APIK Legal Aid Foundation, Pulih Foundation, Lentera Sintas Indonesia support group and Hollaback! Jakarta. We also consulted Indonesian Association of Women With Disabilities to help make a conducive environment for disabled participants. The themes for the artworks also varied, from survivors speaking about sexual harassment to how sisterhood still often excludes non-cisgendered women, to forced pregnancy and lack of access to safe abortion services, and many more.
The artists and the survivors are equally important in this project. I want us to speak up together with the survivors, not for them.
What does being invited to speak at the festival mean to you? What types of events will you speak at, and are there any writers you are especially excited to meet?
I hope by speaking at the festival, I can create more interest and support to do more House of the Unsilenced events, particularly in Bali and also in other places. That is one of our goals: to be able to hold events with House of the Unsilenced's model wherever it is needed, with local artists and survivors.
[manual_related_posts]
I've heard so many great things about Clarissa Goenawan's work, and I'm also excited to meet or hear Reni Eddo-Lodge, Yenny Wahid, the filmmaker Kamila Andini, also my friend Tiffany Tsao, and many others.
I'll be speaking at two panels, #MeToo and Ladies to the Front. I'll be talking about women's leadership and the imbalance of power that makes rape culture possible. I will also share experiences in creating a huge collaborative art project with a strong social focus, and what a privilege it is to get to know and make work together with resilient women and survivors who, despite the huge obstacles they face and the deep trauma they've experienced, can overcome their fear and speak up and work for others like them.
The Ubud Writers & Readers Festival 2018 takes place in Ubud, Bali, from 24 to 28 October. It features events and talks by a range of writers, artists and performers. The celebrated annual festival has been hosted by the nonprofit foundation Yayasan Mudra Swari Saraswati since 2004.