As the annual Ubud Writers & Readers Festival in Bali approaches, Southeast Asia Globe chats with upcoming Indonesian-born Singaporean writer Clarissa Goenawan, who recently published her first novel Rainbirds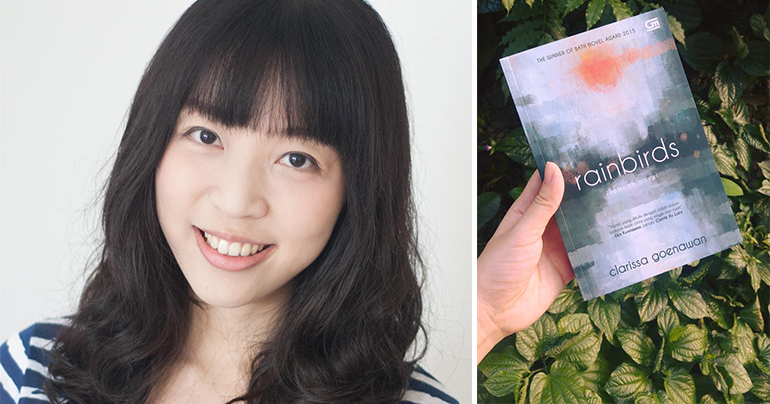 Tell me a little bit about yourself and how you became a writer.
I was born and raised in Surabaya, Indonesia. I migrated to Singapore – where I am currently based – when I was 16. Ever since I was a child, I'd enjoyed reading and writing – I wanted to be a writer. However, as I grew up, I started to think it wasn't a viable option and pursued a more "realistic" career path instead. I spent my early twenties in marketing, sales, and banking before making a bold decision to quit my job. I wanted to spend more time with my family. And at the same time, I felt like I needed to give myself at least one proper chance to pursue my childhood dream. I've never looked back.
Your first novel, Rainbirds, was published this year. What was the inspiration behind this novel, and the themes you wanted to explore through the story?
The inspiration for Rainbirds came from a question that floated into my mind: "What if someone I cared about unexpectedly passed away, and I realised too late I never got to know them well?" The idea left a deep impression, and I knew I had to tell this story. There are plenty of themes I explored in Rainbirds; family secrets, sibling relationships, regret, loss, and loneliness. But also, love and hope and forgiveness.
You've written other short stories for various publications like Esquire, Monsoon Book, and Your Impossible Voice, among others. What type of stories do you usually write for these?
My writings are generally skewed towards literary mystery. That being said, I love to experiment and constantly try new things. There were many occasions when I dabbled in unfamiliar territories – some more successful than others. For instance, I failed terribly at my attempt to write comedy.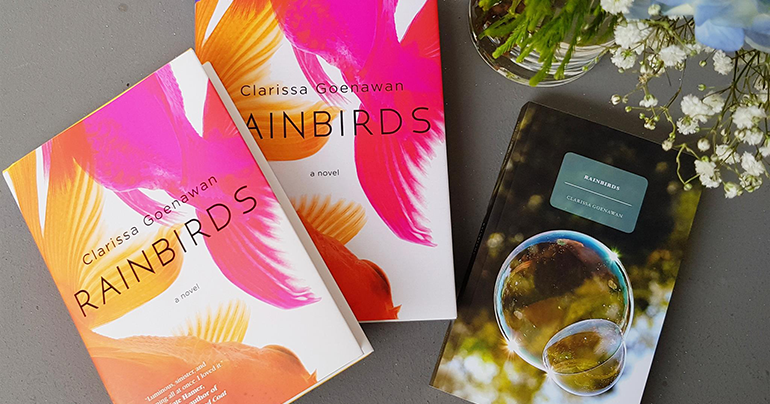 Are you planning on writing another novel soon?
Of course! I'm currently working on my next two novels. One of them is literary suspense, while the other is a literary mystery. Just like Rainbirds, both of them are set in Japan.
Actually, Rainbirds is the first in a series of interrelated novels. They're standalone – they have different stories and different main characters – but they're set in the same universe. You'll see characters in one book make appearances in the others. I hope readers who've read Rainbirds will have fun guessing who they are.
What does being an invited speaker to the Ubud Writers and Readers Festival mean to you?
It's a great honour and privilege to be part of such an amazing festival! As someone who was born and raised in Indonesia, I'm really looking forward to connecting with my cultural roots.
[manual_related_posts]
What type of events will you speak at, and are there any writers in particular you are excited to meet?
I'm going to speak at "It Takes A Village", a panel on writing community – something I fiercely believe in. There is also "The Big Read", a prose-reading event in which I'll share an excerpt from Rainbirds. I'm also looking forward to the "Long Table Dinner". Literary conversations over delicious food and great company – can't think of any better combination!
Apart from the events in Ubud, I'm also going to fly to Surabaya (my hometown!) to conduct a seminar and a writing workshop as part of the UWRF satellite events.
The next question is very tricky. There are so many awesome writers in this year's festival line-up. It's really hard to pick a favourite! But if I must, I'm extremely excited to finally meet Dee Lestari, who was kind of my high school literary crush. When I first moved to Singapore, I had to deal with a limited baggage allowance, which meant I could only bring one novel with me. It was Dee Lestari's Supernova: Ksatria, Puteri, dan Bintang Jatuh.
The Ubud Writers & Readers Festival 2018 takes place in Ubud, Bali, from 24-28 October. It features events and speakers from a range of writers, artists, and performers. It's an annual festival by the non-profit foundation Yayasan Mudra Swari Saraswati that has taken place since 2004.