The Philippine president's trip will include meetings with Aung San Suu Kyi and Prayuth Chan-Ocha, and might include discussions of the South China Sea situation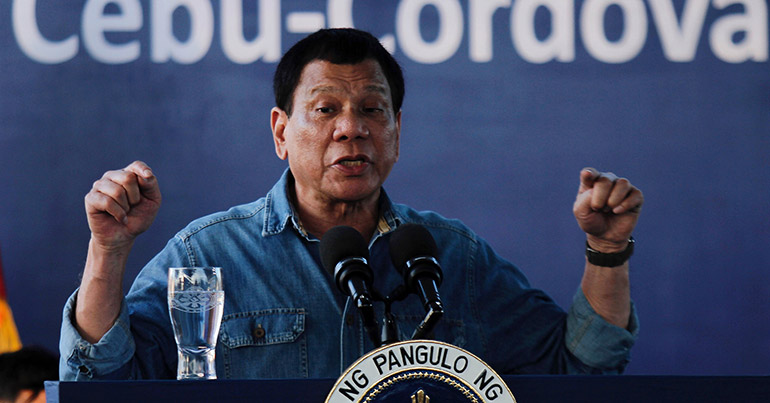 Philippine President Rodrigo Duterte will visit Thailand and Myanmar next week, where he will meet with state leaders and sign a number of agreements.
The Philippines' Department of Foreign Affairs assistant secretary Charles Jose announced that Duterte will conduct a state visit to Myanmar from 19 to 20 March, followed by an official visit – slightly less formal than a state visit – to Thailand from 20 to 22 March.
"These visits are part of the president's introductory visits to countries in Southeast Asia," Jose said. "[They] demonstrate our leader's resolve to forge stronger relations with our neighbours and cooperate closely with them in various areas."
Duterte is expected to meet with Philippine communities in both countries, along with Myanmar President Htin Kyaw, Myanmar state counsellor Aung San Suu Kyi and Thai Prime Minister Prayuth Chan-ocha. He is not expected to meet with the new king of Thailand, Maha Vajiralongkorn.
Jose said agreements would be signed in Thailand concerning agriculture, energy, education and science and technology. No agreements are expected to be signed in Myanmar.
Jose added that while there are "no set agenda items" between the leaders, the issue of territorial disputes within the South China Sea could be discussed. The Philippines has long been engaged in spats with China over territory in the South China Sea, which spilled over this week into a public disagreement over a Chinese boat coming into Benham Rise, a potentially lucrative undersea area near the Philippines.