Allegations that a number of the prisoners due to face the firing squad as soon as tomorrow were tortured to confess have sparked a round of fresh condemnations of their imminent executions in Indonesia.
The international outrage comes in the wake of the Indonesian government's last-minute confirmation this week that 14 alleged drug traffickers, 12 of whom are believed to be foreign nationals, would be executed within 72 hours.
Local media reported that the sentence is likely to be carried out tomorrow.
An Amnesty International report released last year detailed allegations that one of the men on death row, 51-year-old Pakistani national Zulfiqar Ali, was kept in a house for three days after his arrest in 2004 and beaten until he confessed to possession of 300kg of heroin.
Ali reportedly spent the following 17 days in a police hospital, requiring surgery on his stomach and kidneys due to the extent of his injuries.
Amnesty also alleged in an earlier report that another man sentenced to die tomorrow, Nigerian-born Humphrey Jefferson Ejike Eleweke, was detained for five months without legal representation and repeatedly beaten and threatened at gunpoint into confessing to a slew of drug-related crimes.
Human Rights Watch deputy Asia director Phil Robertson told Southeast Asia Globe that the while he was not personally familiar with the police investigations leading to the sentencing, he had grave concerns about the high number of executions carried out under President Joko Widodo's administration.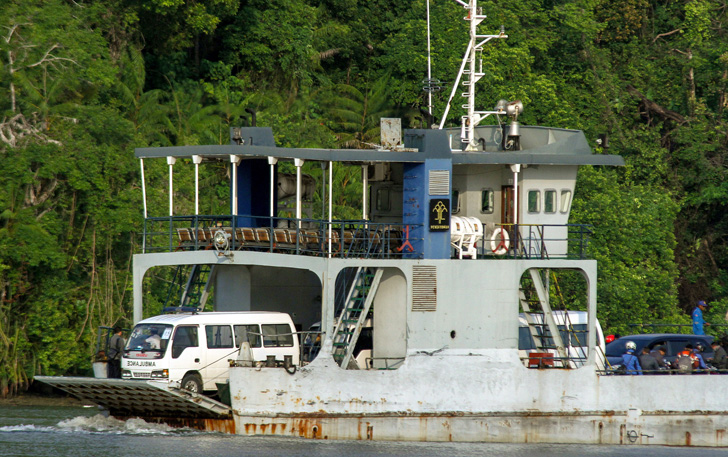 "Somehow President Jokowi just doesn't seem to understand that his so-called 'war on drugs' that results in people being executed is immoral and unjust," he said, using a popular nickname for the Indonesian leader.
Robertson accused the Indonesian government of using the executions as a publicity stunt to make the regime appear tougher on crime.
"They are now [blaming] drug smugglers and other [street-level crime] for the larger failures of the justice system within Indonesia, and it's costing people their lives," he said. "It's frankly outrageous, it's unconscionable, and it needs to stop."
The international fury echoes last year's campaign against another spate of executions, including Australians Andrew Chan and Myuran Sukumaran, the ringleaders of the so-called 'Bali Nine' drug-smuggling ring, whose led Australia to temporarily recall its ambassador to Indonesia.
Brazilian national Rodrigo Gularte, a diagnosed paranoid schizophrenic caught smuggling cocaine into the archipelago in 2004, was also among the 14 men executed last year.
In a statement released on Wednesday, United Nations high commissioner for human rights Zeid Ra'ad al Hussein condemned the mounting death toll of Indonesia's brutal war on drugs, calling the 19 deaths since 2003 "deeply disturbing".
While Zeid expressed sympathy over Indonesia's ongoing struggle with drug-related crime, he maintained that capital punishment did little to solve the problem.

"The death penalty is not an effective deterrent relative to other forms of punishment nor does it protect people from drug abuse," he said. "The focus of drug-related crime prevention should involve strengthening the justice system and making it more effective."