Clinton Fernandes of the University of New South Wales has unearthed previously classified documents that shed new light on the West's support of Indonesia's brutal occupation of Timor-Leste
Can you explain your interest in Timor-Leste?
My research focuses on the 24-year occupation of Timor-Leste by Indonesia. I do so because, unfortunately, it's a neglected area of scholarly and journalistic attention.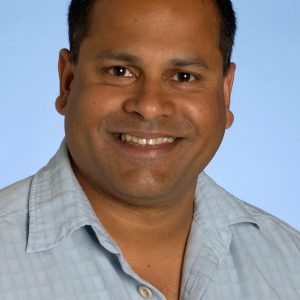 Take Cambodia, for example. The Khmer Rouge regime resulted in the deaths of between 10% and 22% of the population. Now consider that the most deadly phase of Indonesia's occupation of Timor-Leste occurred from 1975 to 1979, the same dates. About 31% of Timor-Leste's population died due to famine, execution and forced labour.
Yet, unlike Cambodia, there has been relatively little research into Timor-Leste. Major universities around the world have not devoted considerable time to it. Major motion pictures and documentaries have not been made about it. Novels and memoirs are not written internationally about it.
Another reason Timor is important is that its independence was widely regarded as impossible. It's a small territory that had no land border with a friendly state, no external supplier of weapons and no liberated area in which to recover between guerrilla operations. Given these conditions, its successful resistance is probably unique in the history of guerrilla warfare and independence struggles.
But the main reason I focus on Timor-Leste is that what occurred there occurred with the support of my own country, Australia.
Indonesia has previously denied using napalm in Timor-Leste. While that claim is believed to be untrue, your recent research has found that Australian and US officials knew about Indonesia's actions.
Indonesia started using napalm with its offensives after the May 1977 elections. From August 1977, it deployed OV-10F Bronco aircraft that it had acquired from the US.
The significance of the Bronco was that it could be operated from the most rudimentary airfields, and its slow flying speed meant that it could identify and attack villages more effectively. It had been designed specifically for such operations.
What has been the general reaction to your discovery?
I don't know. It's only been reported in a single story in Australia and one internet radio interview. Perhaps greater exposure would result in more reaction.
Few Indonesians today know what their military did in Timor-Leste. Exposure would help with their own democratic transition. [But Indonesia's colonial history in Timor-Leste] does not sit well with many Indonesians, who regard themselves as heirs to an anti-colonial tradition.
You have been researching this subject for many years. What else have you managed to uncover
What I've been able to establish is that the West didn't [just] turn a blind eye to Indonesian atrocities – it provided military, financial and diplomatic support to Indonesia during the early years of the invasion and for much of the occupation. Back in 1977, George Aldrich, deputy legal advisor in the US State Department, admitted that the Indonesian forces that invaded Timor-Leste "were armed roughly 90% with our equipment".
According to secret assessments by Australian intelligence, which I've managed to declassify, Indonesia received the greater part of her military aid from the US and the remainder from Australia. Between 1969 and 1978, US military aid was $352m. Indonesia also bought additional US equipment. Australia provided military aid – mainly in the form of equipment – in three-year programmes: more than $20m from July 1972 to June 1975 and more than $25m from July 1975 to June 1978.
How did you go about your research?
Under the Archives Act 1983, most government documents are to be declassified after 20 years. The exception is cabinet notebooks, which have a 30-year rule. I go to the National Archives of Australia and apply for access to these documents, some of which are 40 years old. The 1983 napalm documents are 33 years old – well outside the secrecy period, but the government is refusing to make them available. I challenge their decisions in the Administrative Appeals Tribunal and the Federal Court of Australia, and we argue it out before the president of the tribunal.
One argument [used by the Australian government] is that the disclosure of some of the material may affect relationships between Australia and Indonesia. In plain English, it means we cover up their crimes because otherwise they may not like us.
Keep reading:
"Out of the black" – Revenues from oil and gas supplies have been essential for an independent Timor-Leste, but with concerns they may run out within two decades, the pressure is on to prepare for a time without 'black gold'