The renowned Singapore-based listings app Carousell will launch its own payment platform next month to expedite the checkout process and provide better sales security for both vendors and shoppers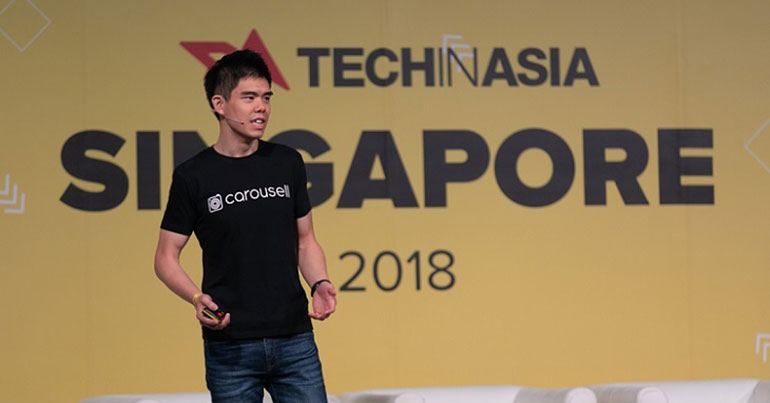 Announced during the annual Tech in Asia Singapore conference, the move is the next step in Carousell's "Classifieds 4.0" plan, which is intended to push the listings platform toward a "smart, convenient, community"-focused model.
"We're very happy to announce the launch of CarouPay," co-founding CEO Siu Rui Quek told a crowded room of startup founders, investors and academics this afternoon. "It's coming to you next month here in Singapore and I can't wait to use it for myself. It's going to be integrating one-tap payments. You can pay with credit cards, you can pay with our wallet partners… You can pay with peace of mind, you can ship with peace of mind."
Siu Rui said the new feature will make face-to-face meetups a secondary option and fuss over exact change in cash-in-hand delivery exchanges a thing of the past.
"There's a lot of friction today in the whole buying and selling process that we think convenience—integrated payments—can actually solve."
[manual_related_posts]
In the same move, the app is also launching Groups 2.0, a discussion feature that allows users with shared interests to connect and interact within the app, Siu Rui announced.
"We see people buying pet supplies and actually sharing notes on how they care for their pet hamsters," he said. "All of this [was] happening outside Carousell. People were connecting on Whatsapp groups and we thought, 'okay, if they were connected based on a transaction on Carousell, why can't we keep all these interactions on Carousell itself?' We built discussions for that reason."
"Connecting people—connecting stories—is going to inspire even more people to start selling," Siu Rui added.
Launched in 2012 before quickly rising to become one of the largest classifieds platforms globally, Carousell is live in 19 cities and is host to roughly 144 million listings.