Singapore's real estate market was a vexing obstacle to navigate until Darius Cheung, CEO and co-founder of the country's homegrown housing website 99.co, helped transform the market with a user-focused approach to home hunting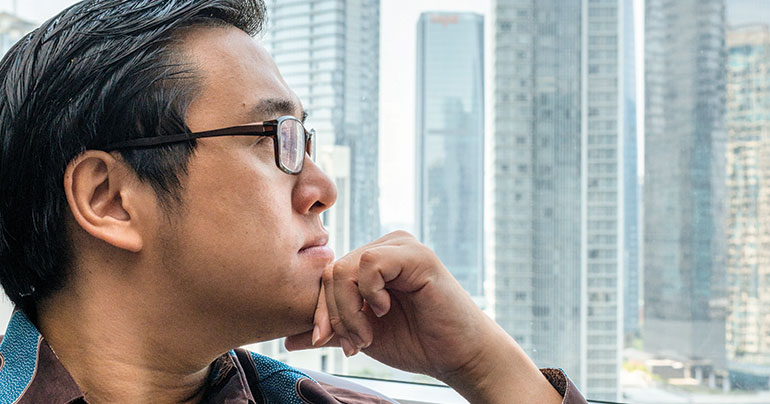 It was somewhere between the 15th and 20th house hunt of his life that Darius Cheung got fed up with the inefficiencies of Singapore's real estate market.
"It's always been a painful experience looking for something to rent," he says, adding that, as a landlord who had invested in property over the years, he had a glimpse into both sides of the leasing process. "I just realised that the entire marketplace was extremely inefficient."
It was 2014. PropertyGuru and iProperty were dominating the local real estate market and had effectively moved apartment and house classifieds from print newspapers to online databases.
"But essentially it was still a list of ads," says Cheung, now co-founder and CEO of 99.co, a Singapore-based housing website that has taken command of roughly half of the industry in the four years since its launch. "There was no real way to search through [them], to locate them on a map, to just put the user experience around it, which is not really rocket science because Airbnb had done it. Many other platforms have done it in terms of using map technology and other technology to make a much better search experience."
Today, 99.co functions much like the Airbnb of Singapore property. Select 'for sale' or 'for rent' and search by way of district, nearby school or transit station, for example, and a map of listings appears. Prices and details such as the year the building was constructed and the square metrage are displayed, as well as contact details for real estate agents and how responsive they are. The site also provides information on surrounding property transactions for price comparison.
"If I knew that the next-door neighbour has just paid a million bucks for his property, then paying a million bucks for mine is kind of reasonable. You just adjust a little bit by saying: 'OK, my view is better or worse,' but at least you get some anchors, some benchmarks, to know what is correct pricing."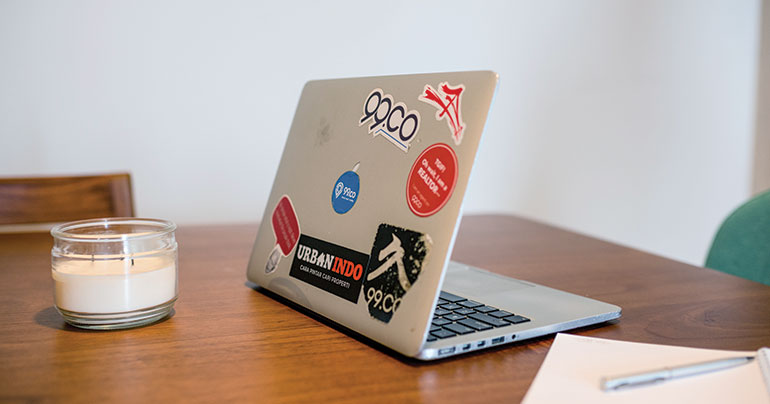 It's these benchmarks that Cheung says had been missing from the marketplace previously.
"Pricing is just one part of the information," the 37-year-old adds. "We include many other bits of information like the land title and the surroundings and what's being constructed and how far this is from the schools around it."
Cheung, who was born in Hong Kong and moved to Singapore as a child, graduated from the National University of Singapore (NUS) with an engineering degree and ran with it to the startup world, where he and two other co-founders built a mobile security app called tenCube. He grew the company for five years and then sold it off to US anti-virus firm McAfee, working there for a further two years to help with the transition. While tenCube was helping people in their day-to-day lives, Cheung was left dissatisfied by the disconnect between him and his clients.
"We never met a single customer. We never talked to a single user. I think it's hard to imagine how the software has actually changed people's lives," he says. "If we're doing our job, they're not even aware the software exists. So I wanted to do the complete opposite of this."
[manual_related_posts]
Having become frustrated by the housing market, Cheung realised this was an opportunity to make a visible impact.
From an NUS incubation lab in 2014, Cheung and three friends from previous projects began working together to build up the 99.co website using existing tech resources and funding from their own pockets. They scoured a government registration list of real estate professionals and convinced roughly 250 agents, each with an average portfolio of 20 apartments for lease, to post properties on their startup website. As the team gathered listings – which real estate agents pay the company to post – they simultaneously had to "act as police", mining agents' adverts to ensure they were not exaggerated or misleading.
Within six months, 99.co went live with 5,000 apartment listings. The Singapore housing market had begun its slip into a three-year slump – and the timing couldn't have been better.
"That was actually a very good thing for us," Cheung says. "In a very heated market, properties get sold very quickly."
With fewer properties available during a "heated market", demand increases and there is less opportunity to take time weighing out options. In a slow market such as the recent slump, however, properties remain on the market for longer and grow in number, making it harder for agents to land a sale quickly. This also means more opportunity for potential tenants to consider their options – and gives them more reason to do so, Cheung says, since there is a wider range of properties to select from. His company serves to facilitate this process.
We take a very pragmatic approach, where we build what the user needs. It doesn't have to be rocket science
Shortly after the website's launch, the company added its 'Mandy' feature, a chat window that connects users to real customer service representatives – including the staff member it was named after – as well as helpful articles about market trends. Cheung added this so users could feel better prepared for what comes after making a shortlist of options from 99.co listings, such as navigating property visits and negotiations.
Having established itself in Singapore, about a year and a half ago 99.co expanded into Indonesia, a key market in the region due to its vast population of 261 million people. The housing market there is much less mature than in Singapore, Cheung says, with questions about mortgages – from how to assess if one is affordable, to the process of getting approved for one – front and centre in consumers' minds rather than the more nuanced data points sought by Singaporean users.
Cheung's 99.co partnered with owners of new developments – of which there are about 80 at any one time in the greater Jakarta area alone – rather than agents, to build an edition of the site tailored to Indonesia. One of the key features is a housing calculator for users to determine what they can afford.
This approach is the root of Cheung's success with 99.co, he says: find out what the client needs and keep the solution simple.
"We take a very pragmatic approach, where we build what the user needs. If it's calculators, we build calculators. It doesn't have to be rocket science," says Cheung. The company acquired leading Indonesian real estate platform UrbanIndo earlier this year to incorporate local real estate portfolios into the 99.co brand.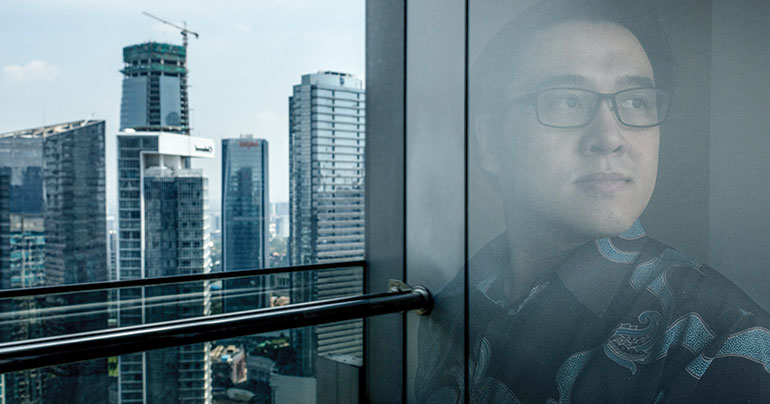 Over its four-year lifespan, 99.co has raised roughly $10 million in seed funding from investors and built up a catalogue of 150,000 homes and apartments to rent or buy. Cheung likes to think of 99.co as a household name that he sees as a worthy competitor of PropertyGuru, with which it shares Singapore's property market about 50/50. Across Singapore and Indonesia, this company that started with four brains now employs 120 people. In the next five to seven years, its goal is to become the largest property tech company in Southeast Asia.
"We thought Singapore [real estate] was bad, but it's much worse in many other countries," Cheung says, pointing to fake listings and unregistered real estate agents that proliferate in other parts of the region.
Cheung sees a chance to continue helping people with an important life task: "I'm just grateful for the opportunity to be at this time and this place with this skillset and the resources to build something useful for the world. That's an opportunity that I think not a lot of people have."
This article was published in the May edition of Southeast Asia Globe magazine. For full access, subscribe here.