Cambodia's parliamentary deadlock came to a close after Prime Minister Hun Sen cut a deal with the opposition that ended its year-long boycott of the National Assembly
The business community welcomed this news with the expectation that it will ease investors' concerns about political instability. "The political breakthrough is a great step to ensure political stability, which is a key element for attracting investments," said Nguon Meng Tech, director general of the Chamber of Commerce of Cambodia.
He added that during the political stalemate some foreign investors, especially those from North America and Europe, were hesitant of investing in Cambodia. In Channy, CEO of Acleda Bank, Cambodia's largest commercial bank, came to similar conclusions after hearing the news.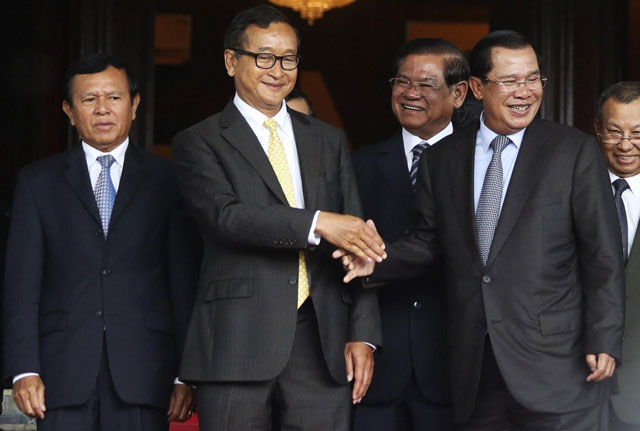 "Before any investment decision or expansion of investment, investors always rely on three aspects of stability: political, economic and social. After the election in 2013, Cambodia nearly lost its political stability entirely," he said.
According to Channy, during the deadlock the number of loans given out by Acleda grew slower than expected, an indication that businesses were hesitant to spend. The pact will also mean that business owners can now solely concentrate on their enterpises without worrying about the political situation; while increased market confidence and a growth in foreign investment can only be a good thing for Cambodia's businesses.