The largest leisure complex in Malaysia, TREC, is under development in the heart of Kuala Lumpur and is expected to open late next year
Boasting luxury restaurants, wine bars, cafés, pubs and the most expensive nightclub ever built in Malaysia, Kuala Lumpur's hottest entertainment complex is set to open its doors to customers in late 2015. TREC, which stands for 'Taste, Relish, Experience and Celebrate', sits on a 2.8-hectare site opposite the forthcoming Tun Razak Exchange in the heart of Kuala Lumpur, with panoramic views of the Royal Selangor Golf Club.
It will include five zones, each with unique themes. The first, Electric Boulevard, will be completed in the first quarter of 2015. The $125.8m investment is a joint development of Cher Ng, Dato Douglas Cheng and Berjaya Assets Berhad.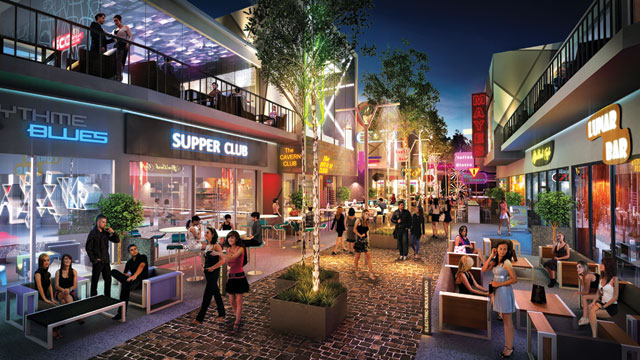 "TREC will usher in an exciting era for the city's entertainment. Kuala Lumpur hasn't seen any large-scale integrated entertainment developments in recent times – an area where we are falling behind our Asean neighbours," said Cher Ng, whose previous projects include Zouk KL, the capital's most popular superclub. "TREC will provide a safe, integrated entertainment destination for locals and a focal point for tourists in Malaysia," he added.
Ng has such confidence in the new entertainment complex that he is relocating his ten-year-old club from its current location to a new 6,000 square-metre development inside TREC at a cost of $14.8m.
In its first year, TREC is expected to welcome more than 1.7 million visitors, of which a quarter will be foreign. It's also expected to create almost 2,000 jobs and contribute $54m to the local economy each year, according to Ng.